What is the future of luxury tourism experiences after the pandemic going to look like? People are still struggling with the idea of wearing masks everywhere they go.  Ensuring they stick to the social distancing rules presents a challenge sometimes. The travel industry has come to a grinding halt, with very few exceptions. Most countries still keep their borders closed. A lot of countries still have strict travel bans still in place. Some European countries are slowly reopening, with different precautions in place. Of course it's not possible to just pack up and go abroad on a whim and freely explore at this time. Each country you enter wants to make sure that you won't spread the virus.
The Future of Luxury Tourism After Covid-19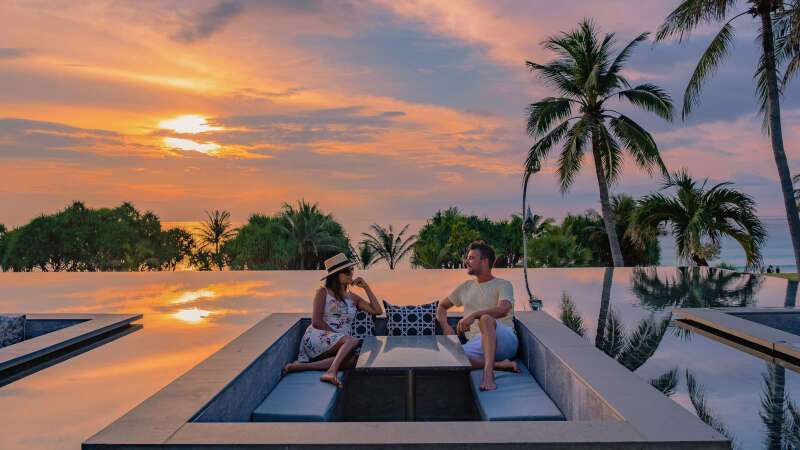 The pandemic has certainly changed travel and luxury tourism, not just temporarily, but for the long haul. As for exclusive and luxury tourism opportunities – they have the potential to rise in popularity as the less crowd-pleasing, more secluded options to allow social distancing. Still, some new rules will be enforced and some trends will reshape the direction of luxury tourism in the months and years to come. Here's what we can all expect in terms of travel in the upcoming times, and what we can do to make our travels safer and more exciting at the same time.
Road Trips and Glamping Escapades
Although camping remains a viable option for nature lovers today, provided you don't stray too far from home and into the crowds, more people are opting for glamping as its more luxurious counterpart. You can invest in your own high-end glamping tent, or even a luxurious RV to let you roam around your local natural reserves and parks to find the perfect camping spot for your luxury tourism experience.
You can create your own DIY glamping experience, but you can also book a local trip that will provide everything for you. That keeps it simple, stress-free, and you can still have your summer vacation.
The Open Sea for Maritime Getaways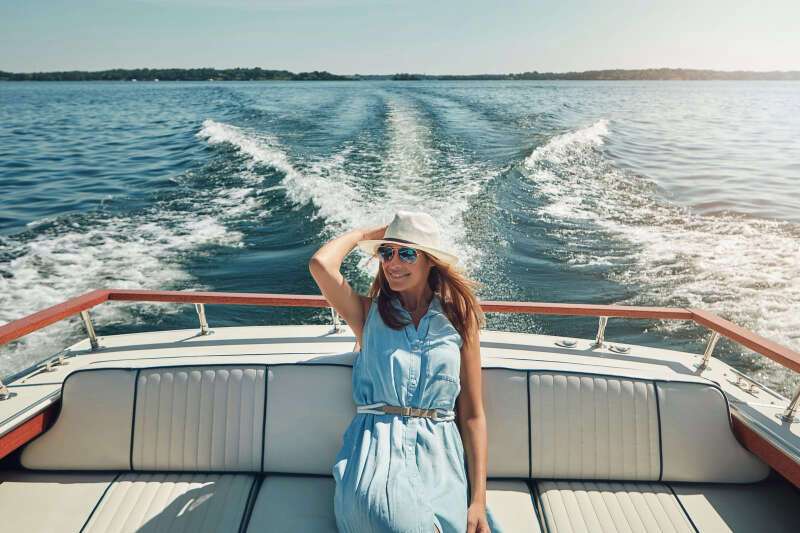 We are still fantasizing about secluded, exotic beaches and tropical escapades. The least we can do is to ensure that we enjoy the open waters of destinations you can safely reach. There we can enjoy a luxury tourism experience, bask in the sun, the sand, and do all of that without any fuss about having too many tourists around. To achieve that, more people are investing in boats that are both luxe and practical. 
You can even find superb rib boats for sale online from trusted dealers, and find a model that will let you reach hidden beach alcoves and secluded swimming spots. All in style and comfort. If you truly want a luxurious, worry-free boating adventure, and not invest tens or hundreds of thousands into your on boat, chartering a yacht with a captain is still your best option. That will let you keep away from more popular beaches and practice social distancing. It will still enable you to add a high-end tone to your sea travels. 
All Things Local Stealing the Spotlight
Without a doubt, international travel is slowly recuperating. Hopefully soon we will be able to venture beyond our borders again. We can, however, expect certain restrictions to prevail. Most likely we'll only be able to travel under specific conditions and with specific permits or paperwork. To avoid the hassle, people will turn to another creative solution: setting up staycations in their own home country. 
To put all of that into a luxe twist, you have a wide array of boutique hotels and private accommodation sprouting everywhere, boasting the levels of intimacy of their locations. You can book a woodland cottage, a mountain resort, or an apartment in a different city, all in the spirit of restoring the local economy, learning about your local destinations, and still treating yourself to a lush experience. 
Private Jets on the Rise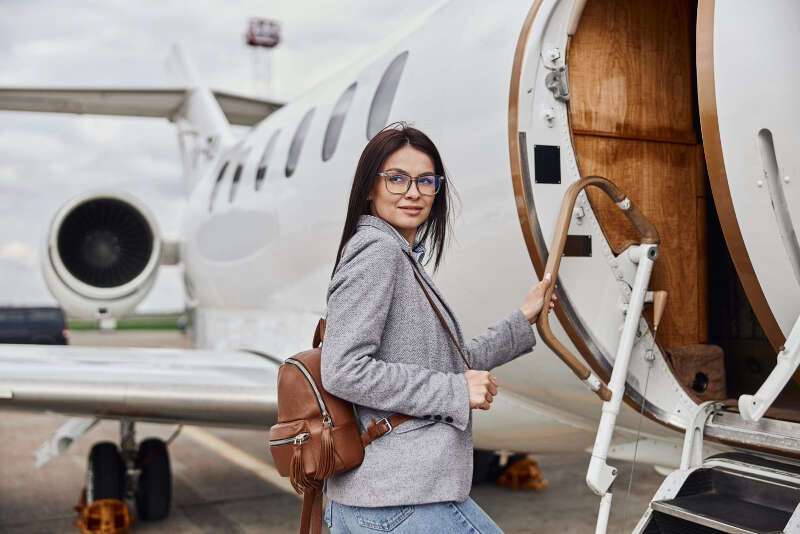 Much like chartered yachts and small-scale cruises, air travel is slowly adapting to the pandemic. The future of luxury travel experiences after the pandemic may lay in smaller, chartered private jets. The pandemic itself will dictate the tempo of air travel in and out of specific destinations. Travel bans a very real possibility for the foreseeable future in many regions that have suffered the greatest losses. A rise of private jet companies and travel opportunities is a very real possibility.
Private jets are the go-to solution for the wealthy and the lovers of luxe travel. This approach reduces human contact to the absolute minimum, while retaining the comfort levels necessary for reaching remote and exotic destinations. It's far easier to control the spread of the virus and spot infected individuals in such environments. Each passenger can feel safer with each flight. 
Stress Relief as the Key Selling Point
Our fast-paced modern life has inspired quite a few wellness programs designed to help with relaxation and stress relief. Facing a pandemic is stressful and truly terrifying on so many different levels. Existing wellness centers and professionals in this industry are about to make sure that people have their fair share of release. Luxurious travel options will be about using travel to heal, and offering versatile getaways packed with serene activities away from crowds and hectic city life.
It could be a single massage session with essential oils and aromatherapy. Or a wellness getaway imbued with yoga and meditation. The months and years ahead will be mostly about reducing stress caused by the raging pandemic.
Future Travel and luxury tourism
The future of luxury tourism experiences after the pandemic will certainly not be the same. But it's far from bleak or unimaginative. With proper safety precautions, you can still make your luxe travel plans happen once the pandemic dwindles. Those can be in line with the latest recommendations from medical professionals. After all, time spent in nature, wellness resorts with limited guests, and traveling will restore our well-being and help us boost our resilience for the months to come.
Sophia Smith is beauty and lifestyle blogger, graphic designer and a food enthusiast. She is very passionate about eco-friendly and green topics, sustainable fashion, eco beauty, and conscious business. Sophia's other hobbies centre around her love for yoga, wellness rituals and living in balance with nature. She loves sharing meaningful content that inspires people and has covered topics ranging from organic beauty products and sustainability to self-care and mental health.
Sophia has contributed to a number of publications including Eco Warrior Princess, Naughty Nutrition, Herbs Mother Earth Living, Yoga Trade, Sivana Spirit, Bonvita Style, Carousel, and Cause Artist.