This year I am celebrating a big milestone: 10 years abroad and full of travels! In this post I am going to talk about the 10 lessons I have learnt during my 10 years abroad. The anniversary, July 27th, just passed. So I sat down and actually thought about what I have learnt during this decade. In 2011 I left my home country Italy and moved to London. I wanted to do my gap year after high school. Learn English, get some experience and become clear about what to do next. Little did I know this would turn out to be a decade of travelling, living and working in different countries by myself! Here I summarise my experience of moving abroad and what travelling made me learn and realise in 10 concepts.
1. 10 Years Abroad opened my mind
I didn't know how close minded I was until I started to experience different ways of living life. Experiencing different cultures and meeting people from all over the world opened my eyes. I noticed this when the little every day things weren't the same abroad. I found it strange for example eating a meal at 4-5 pm. Or getting a cappuccino at the end of your lunch. In Italy we don't do this. But that was because I wasn't used to it. These are just some examples. The list could go on and on. I tried though to see it through their point of view, having the idea in my mind that they might think the same about me, too. Fair enough.
2. I appreciate my own family and country more
I left Italy at 19 years old. Growing up I just wanted to have fun with my friends, like any other teenager. So I couldn't really see what was around me. I didn't notice my country. How beautiful it is, its history, tradition and even the food. I would take everything for granted. Now that I am back in Italy for the summer of 2021 I have "new eyes".
I am visiting a lot of cities as often as I can. The travel spirit never fades away. And I am amazed every single time about what's around me. I even rediscovered my home town. As I am a vlogger, I now see everything as if I were a tourist. Through my videos I also have the possibility to show this to people. Every town has a world which can be discovered. And keep in mind that your boring home town could be a gem for a foreigner. 
The same thing applies for my family. Living abroad alone is not easy. I didn't have anyone and it takes time to know people and get to know them to a point where you trust them.  It was complicated and difficult at times. Now that I am back, even my grandmother cooking a meal for me is priceless. I appreciate every member of my family more (even though some relationships are on the rocks), the love and support they give me. I am glad and lucky to have them in my life.
3. I appreciate what I have and the little things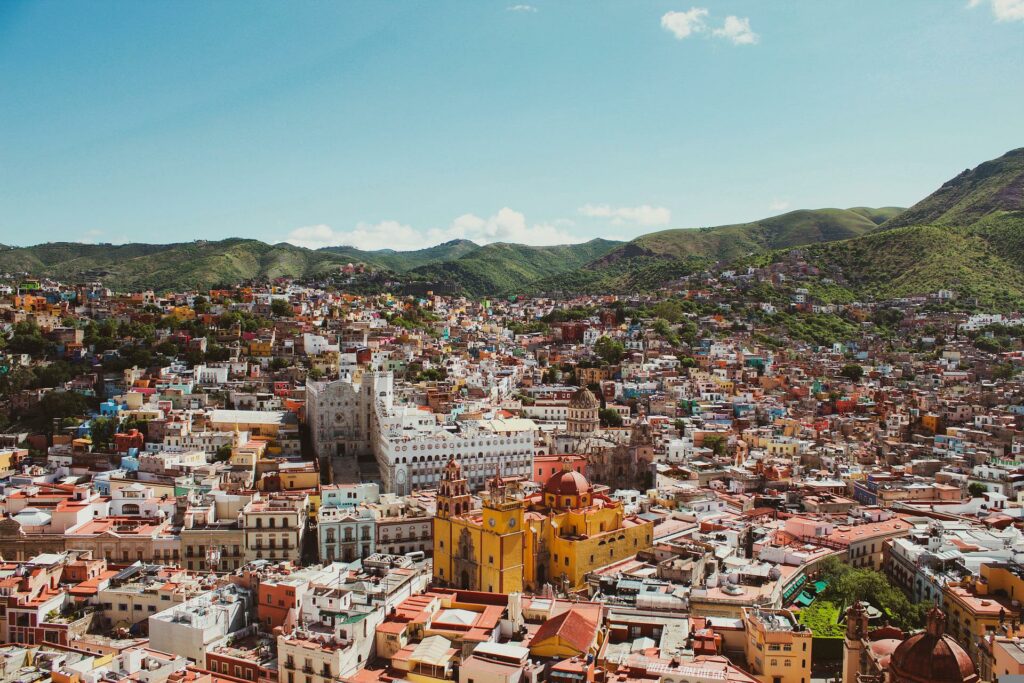 I understood how lucky I actually am, for real. Most of my complaints are actually silly. I am not underestimating things, just trying to be realistic. Things such as sleeping in a bed, food on the table, the comfort of a home, again I took for granted. Now though, I do appreciate their value. I slept in very bad hostels or at the airport. In Mexico I went through some tough months during which my salary would finish some days before the next pay. Because it wasn't enough, not because I was sending money down the drain. I really had nothing to eat. The struggle for basic things abroad, which are the most important, really made me see life and this world through a different lens. 
4. I learned languages (it's so much easier!)
During these 10 years abroad I could learn English, which allowed me to get TEFL certified, and Spanish to a very good level. When you speak a language well, you can actually have a better understanding of the culture and country where it is spoken. Every language has its own unique expressions which cannot be translated, things that wouldn't make sense in another idiom. What I noticed is that by speaking a second language and talking to the locals, I changed my personality. Your brain actually rewires in some way. You should notice this when you start thinking in that language.
The brain has to change and get used to the new way of thinking.
I really mean it when I say that for every language I speak I feel like I am a different person. When I speak Spanish I am the friendliest and most open person I can be. When I speak English I am more direct and concise. When I speak Italian, my first language, I feel more formal and shy. Weird but true.
Let me know in the comments if this has happened to you while abroad!
5. I improved my life by overcoming my limits
Being alone during my 10 years abroad meant not only that I had to face the living by myself challenges, culture shock, language barrier and so on… but I also had to face my own insecurities and limits. I faced difficult situations because I didn't have the right skills, knowledge, life experience and especially confidence in myself. This is what I learned though: when you are alone, you don't have many choices. Either you change and improve your life or if you don't, you will always have the same issues. The process can be slow, but it's well worth it because of the future consequences. Because of this I actually started to learn about myself for the first time. After 19 years!
6. I connected with people from all over the world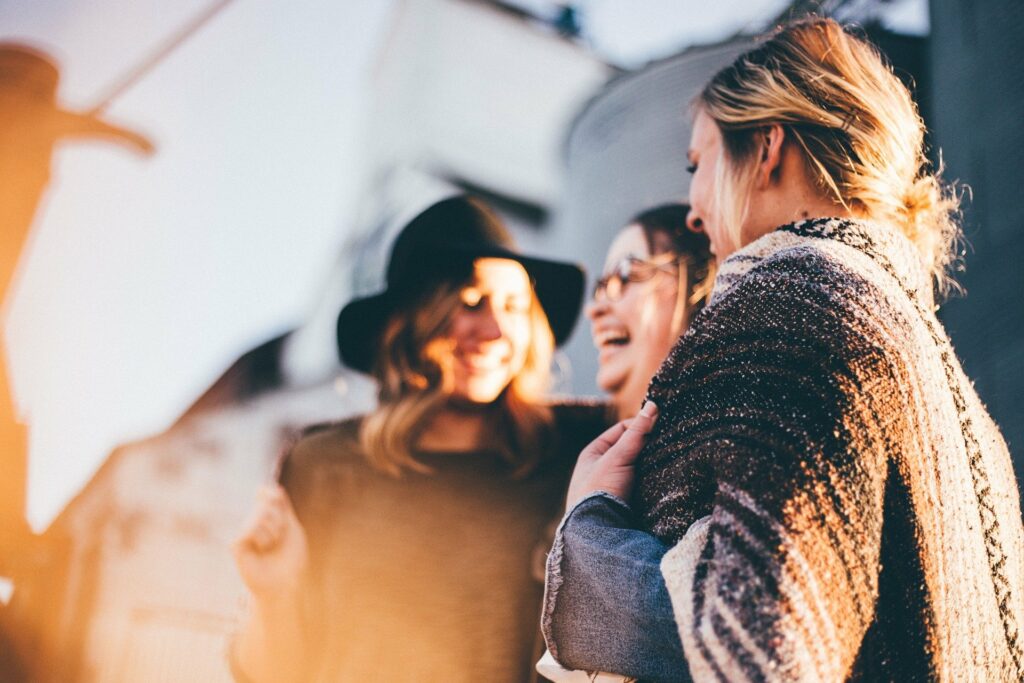 I really met and worked with people from all the continents while abroad, people I would not have met If I had stayed home. Knowing people from other countries really opens your mind. It challenges you because you have to face different backgrounds, religions and believes you might not share. What a cultural enrichment that is though!
People really make a difference when travelling. We are social beings, after all. In my 10 years abroad, I met people I still look up to, mentors and friends for life.
7. I am more open to what's different
When you spend 10 years abroad (or more, or less) you can have a feel (to different extents) of what it means to be the different one. The one who looks different, who dresses differently, who doesn't speak the language and so on. I am pale with blue eyes. Everyone in Mexico thought I was from the USA until I told them in Spanish where I was from. As a result I am now more open and friendly to what's different because I have been in the shoes. I basically go along with way less judgment. 
8. I understood how many opportunities are around me
I grew up in a town with a population of 60 000. People around me had two choices after school: you go to university or you go to work immediately. People didn't understand the point of my gap year. Some thought it was a waste of time, actually. With travelling I started to realise I can do so much more, and I understood better what I liked and what not. When I started to see other people doing different things, and following different career paths, I realised that I, too, can do this. I can decide for myself, I don't have to follow a pre-established path.
Also it made me really think about what I would like to do in the future. I was sure that what was awaiting me back home wasn't the best option.
Moral of the story: there is more than you think around you… GO EXPLORE!
9. It made me grow and be independent
Or to put it better: life slapped me in the face. Leaving home at 19 meant I didn't have much weight in my experience luggage. It was very empty at the time. So I had to learn the hard way, which is by making mistakes. Did I learn though? Holy cow, absolutely! Let me give you some examples.
I really understood the value of money. The first job I ever had, I was paid 4£ per hour. Not much, right? I remember when buying a cappuccino, which was around 2.5 £ thinking: "I need to work 2.5 hours only for this…" SLAP IN THE FACE.
I would work full time and still didn't have much money left at the end of the month (aka I needed to work on my skills to get a better job). SLAP IN THE FACE.
I was working 60+ hours a week and had no time to enjoy myself because I was too tired (what's the point then?)… SLAP IN THE FACE.
When you get sick but you still have to run your life and no one is helping you… SLAP IN THE FACE.
You lose and you win, this will make you stronger though… #life
10. We are all humans at the end of the day
It sounds cliche, I know. But at the end of the day we are all human beings. I'm not very good with words, dear readers. I have always preferred numbers. But we all want the same, we want to be happy and we want the best for ourselves and our families, no matter where you are from or if you think differently.
In conclusion, this is a nutshell of what I have learnt in 10 years abroad. There would be so many things to talk about that one could write a poem. I just wanted to summarize these 10 concepts and share them with you. I hope you enjoyed reading this and found it useful. Let me know down in the comments, which I would love to read!
See you soon,
Take Off Girl
Hi ladies! My name is Elena, I'm 29, from Italy. I started to solo travel at the age of 18, I moved to England at 19 where I stayed 7 years. I lived in Mexico, worked in the USA and Spain and mainly travelled in Europe. I'm now based in Lisbon for my next adventure.