If you're wondering how to stay clean without the usual water and soap, then you've come to the right place. Face it, you've been in a situation where you want or need to clean up but don't have a shower or a bath close to hand.
This post contains affiliate links. This means we make a small commission at no cost to you if you click through and make a purchase.
How to Stay Clean Without a Shower or a Bath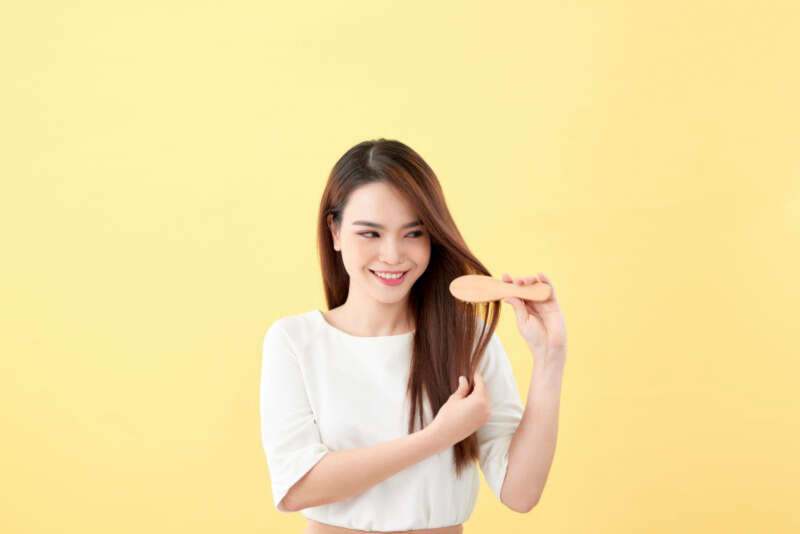 You could either be waking up in an unfamiliar bed, or you're out camping and don't really have a bathroom to use, or maybe you're stuck in a bus ride somewhere and just want to freshen up a little? Well, don't give up just yet. There are many ways to clean up and keep your hygiene up to standards just until you find a fresh bathroom to utilise.
Dry Shampoo
I, personally, am a fan of dry shampoo. It's a great way to stay clean without a shower or a bath. I also live in London, where the weather is either cold or freezing. So, full confession: some mornings I just can't bring myself to get into that shower, even with the heating on. My saviour? A dry shampoo! The single best trick on how to stay clean without water! This is also useful for car camping, when you don't have access to facilities.
Dry shampoo is a staple in both my home hair-kit and travel kit. It works best in de-greasing my hair and keeping it voluminous. It works by absorbing excess oil, dirt, and grease in the hair without needing a traditional shampoo that requires water. This makes it an ideal choice when you are in a rush or when you simply can't wash your hair with regular shampoo and water. I also recommend using it post-gym if you can't hit the showers after that sweaty workout!
Buy it now on Amazon!
No-Rinse Body Wash
I know it sounds weird. How can a body wash be rinse-free? Well, you better believe it, it really does exist! This body wash is an effective way to remove oils, dead skin, sweat, dirt, and odour even without water! The product contains CHG (Chlorhexidine Gluconate) which is an antimicrobial ingredient with persistent germ-killing properties that is commonly used in healthcare antiseptic soaps. It also has phthalates which act as a dissolving agent so the product dissolves and dries up, making it logical that you don't need water to rinse it off!
The trick on how to stay clean using a no-rinse body wash is to start with the cleanest parts of your body before moving onto less clean areas. Use a towel to dry after cleansing each area to avoid filmy residue. I personally recommend using non-scented and an alcohol-free one if you have a sensitive skin. But if you don't have issues with these things, feel free to get a scented one to feel fresh and clean all day.
Buy it now on Amazon!
Antibacterial Dry Shower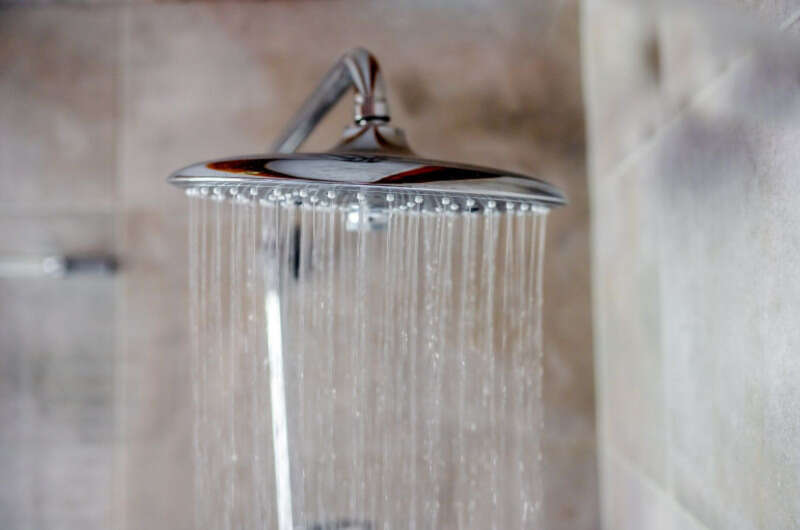 A dry shower is designed for people on the move! It's an innovative way on how to stay clean after an activity. It's the perfect way to freshen up without water and is specifically formulated to kill odour-causing bacteria and germs with its gentle yet effective ingredients. Simply apply and run in with your hands, then leave to dry or wipe off with a towel.
Dry showers are especially popular with athletes and festival/party goers, because you can literally use it while walking or dancing! Make sure to get the travel size, so you can pack it in your carry-on or personal bag. So, if you're wondering how to stay clean while you're having the time of your life doing what you love doing, look no further. With this on hand, you can get fresh in a hurry because it's like a shower in a bottle. Genius!
Buy it now on Amazon!
Rinse Free Bath Sponges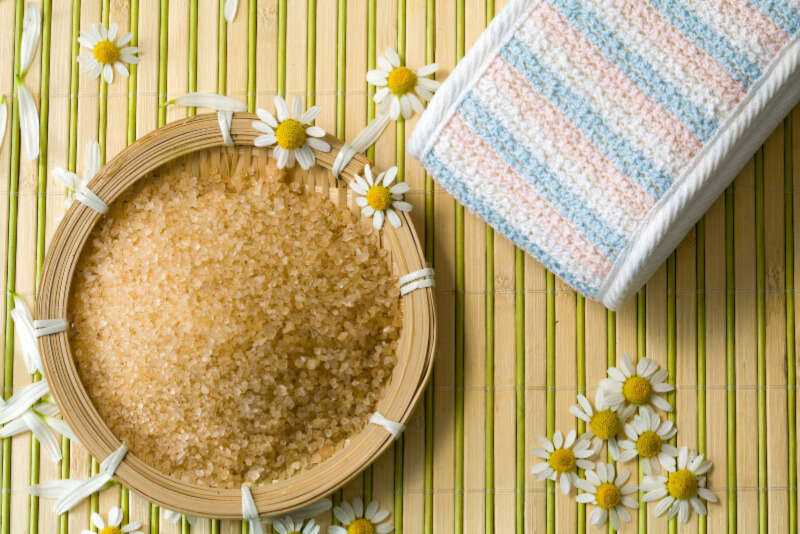 This is a must-have if you can't shower! I especially suggest using it if you are heavily soiled, because it is just a dream to use! These are the best cleansing sponge I have ever used. The cloth is soft, not irritating to tender skin, and dries well. It removes any dirt, grime, and impurities I have on my body. It dries instantly, leaves no sticky residue, creates a rich and foamy lathery soap, and contain antibacterial ingredients that will 100% clean you.
Simply rub the sponge to build a rich, foamy lather. Then, scrub your body from head to toe. Finally, towel dry – no rinsing of any kind if required! Cleaning and maintaining your hygiene has never been easier! With this in hand, I am not worried or scared about smelling or staying dirty when I'm hiking or camping in the wilderness.
Buy it now on Amazon!
Biodegradable Body Wipes
It goes without saying that the most obvious way to clean up without a bathroom is using wet wipes. We all have used wet wipes once or many times in our lives. It's a great alternative to showering. They have a very small amount of soap on them, so small that they are considered a no-rinse skin cleanser because that small amount of soap is enough to remove dirt and germs. It is a rather temporary cleansing way on how to stay clean, though, compared to the rest of the list. Simply wipe away the dirt using the wipes and you're pretty much good to go.
Just make sure to use biodegradable wet wipes to help the environment, especially when you can't find a bin or a recycling dump nearby. Worst case scenario, you'll drop or leave the wipes accidentally outdoors, the wipes will degrade naturally into the ground.
Buy it now on Amazon!
With these helpful products, there's no excuse to slack on your cleanliness. Grab one or two products from this list and never worry about how to stay clean when you're in the great outdoors. Remember what we learned in kindergarten? Cleanliness is next to godliness!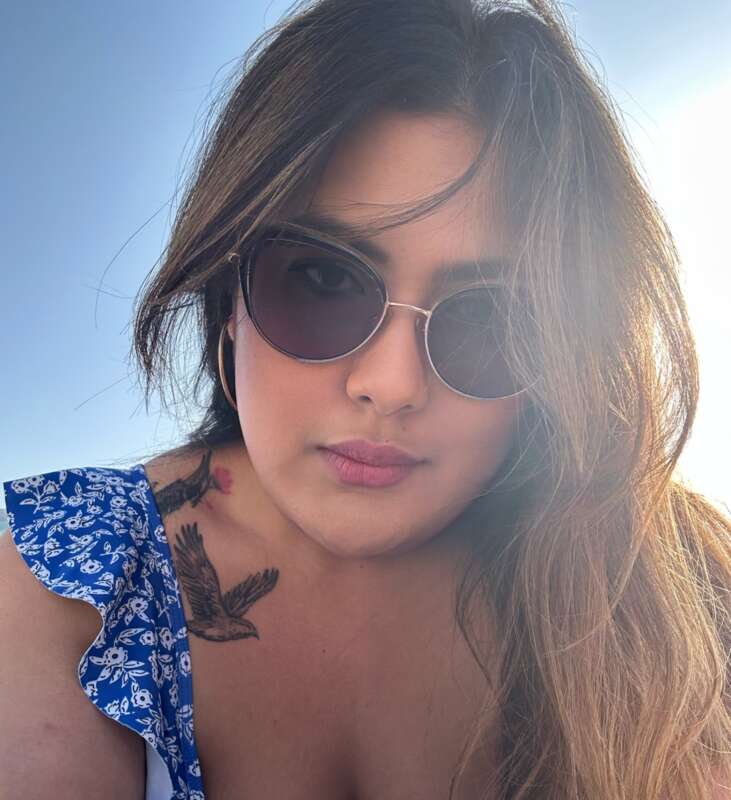 Rachel is an intrepid world traveller, lifestyle connoisseuse, and Girls Who Travel's resident beauty advisor. She is a lover of the ocean, flowers, movies, journalism, and has a penchant for medium-sized tattoos. When she is not busy with life, she writes stories of her globetrots as well as tips & tricks on how to make the best out of travelling.