Are you planning a journey by bus? Those trips can be long and tedious. Tackle your journey by bus like a pro with these ten expert tips.
10 Tips for a Comfortable Journey by Bus
This post contains affiliate links. This means we make a small commission at no cost to you if you click through and make a purchase. All prices listed are accurate at time of publication.
1. Your choice of seat is important
If you want to ride in comfort, choose your seat carefully. Buses tend to be bumpier in the back. Sitting in the front may be more distracting. But sitting in the middle will guarantee you will have a comfortable trip. This is especially important if you choose an overnight journey by bus. The more rested you arrive in your destination, the more you will enjoy day one!
2. Wear comfy clothing
There's nothing worse than traveling in uncomfortable clothing. Imagine if you hopped onto your bus, only to find out you accidentally wore those just-a-little-too-tight jeans! That can literally ruin your whole journey by bus, and, if it leaves you in a bad mood, possibly even your first day in your destination.
Nobody wants that, obviously. I recommend wearing soft leggings for the trip. If you prefer to look a little more put together, opt for these sleek wide legged pants. On top, wear something warm. Those buses can have powerful air-conditioning, and there's nothing worse than trying to sleep while you are freezing to death. Travel in style in one of these travel-related hoodies from the Girls Who Travel Shop!
3. Take an overnight journey by bus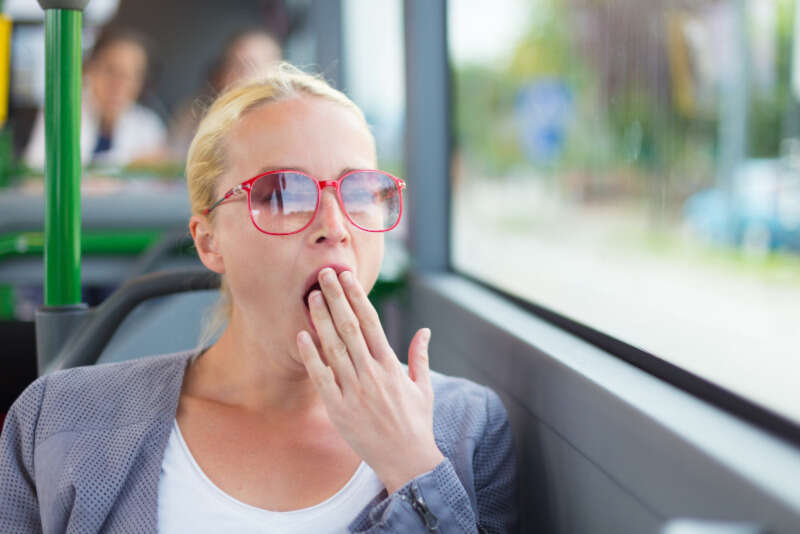 Let's face it, taking a long journey by bus can be incredibly boring. Staring out the window is interesting for a while, but then what? The smart thing to do is to go on an overnight trip. This comes with many perks. You won't be bored, because you'll be trying to sleep. You save money, because you don't have to pay for accommodations that night. You save time, because you aren't wasting a vacation day sitting on a bus.
4. Plan carefully
You decided to book that overnight trip for all the advantages it offers. But be careful when you book and take a close look at the itinerary. Choose the route with the least stops. Every time the bus stops the driver will most likely turn on the lights and announce the stop. A good shut eye will be impossible in this situation, and you lose the perks of your overnight journey by bus.
5. Choose the window seat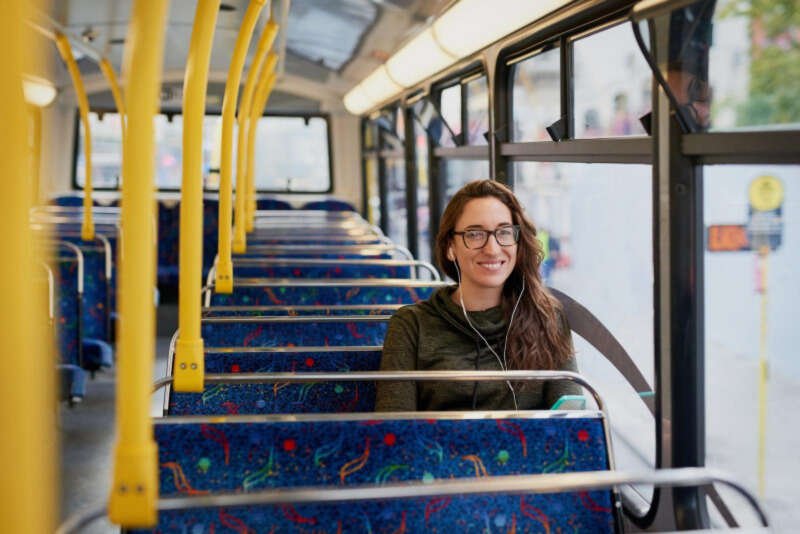 Unless you plan to use the bathroom a lot, the window seat comes with definitive advantages. Plan on bringing a travel pillow. Instead of passing out on your neighbor's shoulder, you can comfortable snuggle up to the window with your travel pillow. On your journey by bus, a travel pillow will make all the difference in your comfort and the quality of your rest.
If you travel during the day, the window seat will guarantee you a prime view! That's half the fun of taking a journey by bus. Sure, a ride on an airplane will guarantee you a bird's eye view. But from the bus you can discover all the intricacies of your new surroundings. And if you travel at night and happen to be unable to fall asleep, the nightly vistas will be rewarding!
6. Pack the overnight essentials
We've already talked about bringing a travel pillow for your long journey by bus. The pillow is essential for your comfort, no matter if it's a day trip or you are going overnight. For the overnight ride, it's also essential to bring a blanket. Ideally you choose a travel blanket that's warm and yet foldable enough to fit in a very small space. But you can find an easy throw blanket that doesn't break the bank and still does the job, if you don't want to spend the big bucks on a fancy travel blanket.
7. Pack snacks and other essentials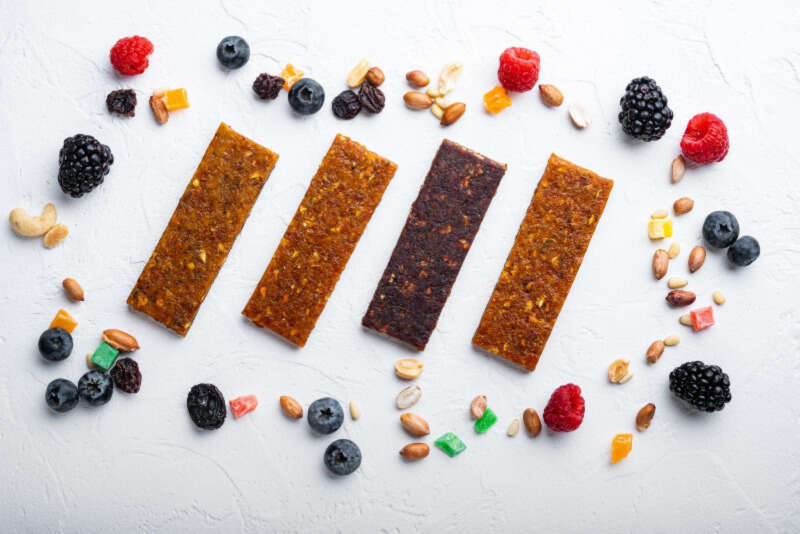 Chances are, your bus isn't going to take you through the drive-through to pick up a meal. There will most likely be stops during your journey by bus, but they may not last long enough for you to buy food. And the last thing you want is to be left behind! So – come prepared. Protein bars are easy to pack and will keep you full longer. Kind bars are my personal favorites. Dried fruits and nuts are also a great option for snacking. Or bring a peanut butter and jelly sandwich, prepackaged just for you! Don't forget to pack something sweet.
Always travel with a small first aid kit. Pack a sleep mask. Even if it's dark out, there is always some light pollution inside the bus. And in the daytime it will block out the sunshine and guarantee a good nap. Does the journey by bus cause you stress? Try a weighted sleep mask for stress relief. Don't forget to bring a small toiletry bag with toothbrush, toothpaste, floss and mouth wash.
8. You'll need entertainment
For entertainment headphones are a must. If you pick the noise-canceling kind, you will have a much more relaxed journey. Listen to an audiobook or your favorite podcast. Bring a tablet. Download your favorite movie or TV shows and you won't get bored for a long time! Are you a reader? Bring your book or e-reader along!
Now, all these great entertainment options won't be of use if you get motion sickness. Ginger chews are a great, natural way to fight of nausea. In addition to the chews, try acupressure motion sickness bands.
9. Take advantage of rest stops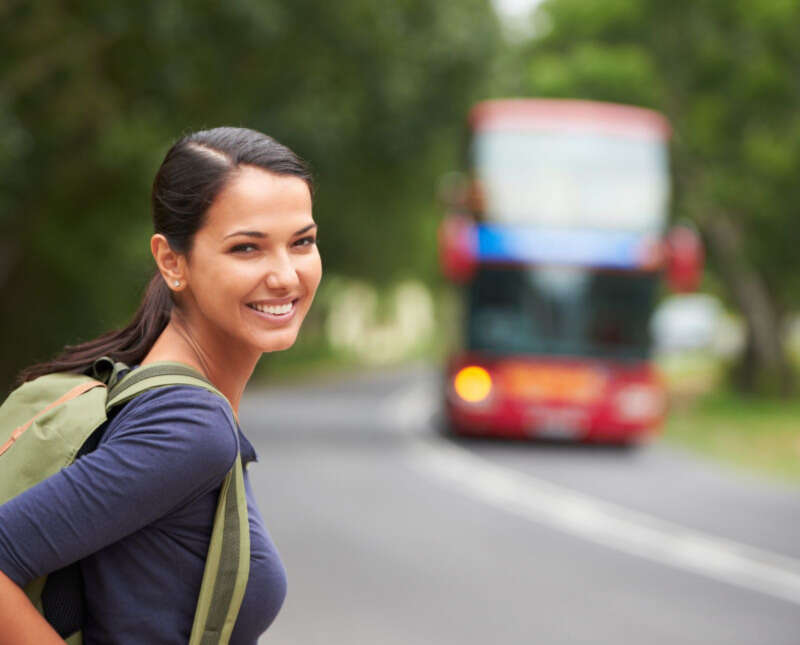 There will most likely be a few stops on your journey by bus. Take advantage of every single one. You may not need to use the bathroom (though it's vitally important to stay well hydrated!), but get out nevertheless. Sitting for too long can cause your muscles to tense up and your legs to fall asleep. It can even lead to headaches. Get out, walk around, give your body a good stretch. Take a few deep breaths of fresh air. You've nee breathing filtered air for hours, and your lungs will thank you for the chance to breathe deeply. You will feel fresher and less stiff when you arrive at your destination.
10. Take off your shoes
Ewwwwwww you think? Don't worry, there are ways to prevent foot odor. And taking off your shoes will greatly add to your comfort. You can use a foot deodorant, anti-perspirant foot lotion, or even a powder to prevent unwanted smells. Pro-tip: use a shoe deodorizer, and your feet won't stand a chance to pick up any old smells from your foot wear. If you take your shoes off, your body will automatically relax and unwind, and you will have an easier time to drift off to sleep.
With these 10 expert tips, you will greatly enjoy your journey by bus!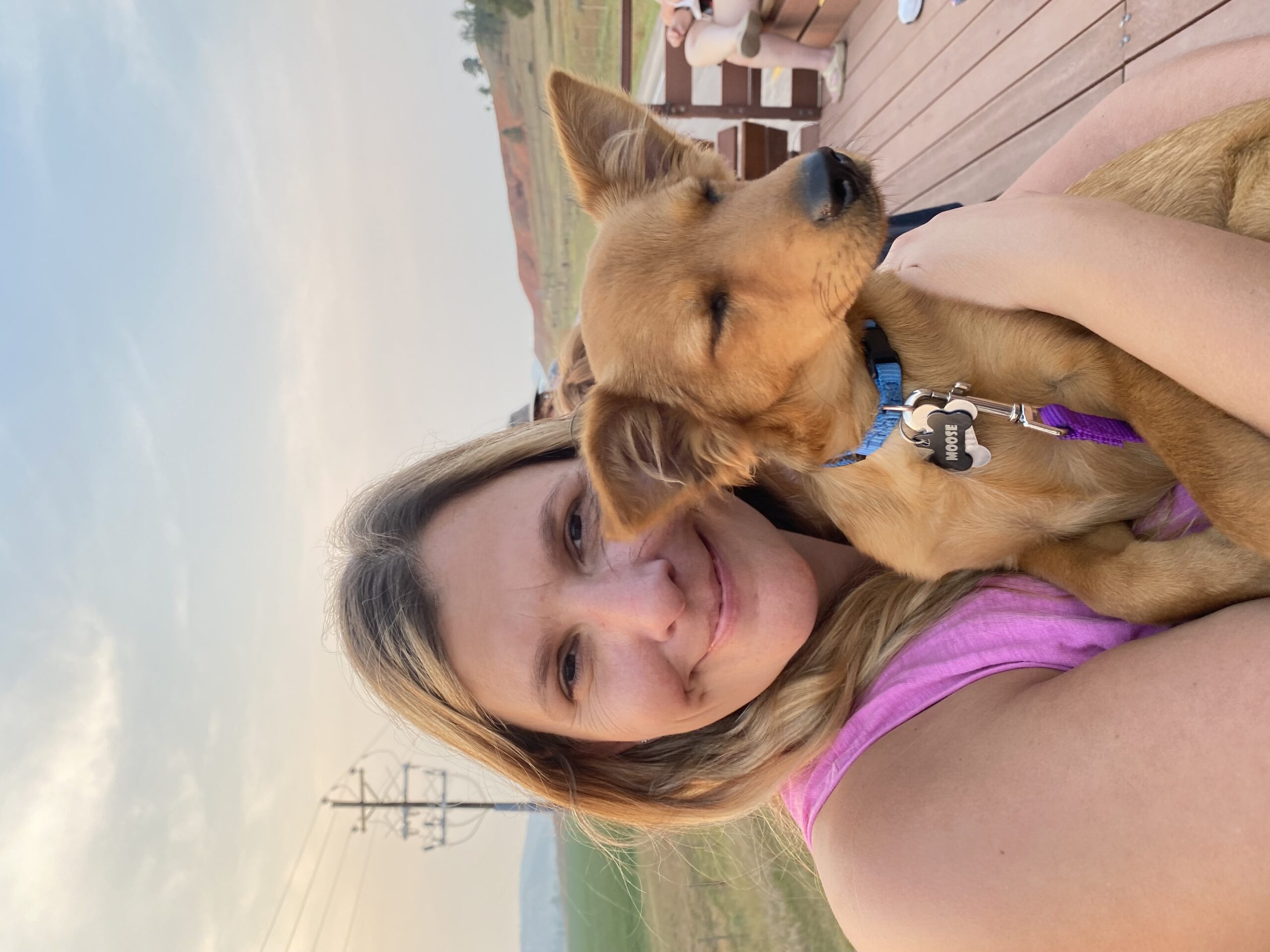 Jenny grew up in Germany. All she ever wanted out of life was to leave and have adventures. Jenny always traveled as much as the budget would allow, and when she met her husband traveling became a full-time thing. You can follow Jenny on her blog and Facebook.