Looking for a Moab AirBnb? The city of Moab is best known for its dramatic landscape. Located on the Colorado Plateau and close to two National Parks, Arches and Canyonland, Moab offers a great number of adventures for the active traveller. You can go on picturesque hikes, take breathtaking pictures, go for a scenic mountain bike ride on the famous Moab Slickrock Trail and even get your adrenaline levels up by going whitewater rafting in the Colorado River. Within the city of Moab itself, there are great post-adventure activities available. Moab offers many museums and art galleries to explore with a rich cultural scene.
Moab AirBnb
The city of Moab is not very large, with a size of roughly square miles and about 5,300 inhabitants. For such a small city, there are over 300 properties for rent in Moab, Utah. This leads us to the question:
Is AirBnb sustainable in Moab, Utah?
The short answer is: no. At least not the conventional, house and apartment options. Let me elaborate. In Moab, there is a housing crisis to an extent where the police cannot hire more officers as there is nowhere to live for them. There are two factors playing into this: holiday houses and second homes for 'outsiders' especially popular since the pandemic and short-term rentals via platforms such as AirBnb (especially since there are laws in place to forbid the city from seeking out these illegal sublets). For these reasons, the housing market in Moab, Utah is almost non-existing in recent months. As responsible travellers, we do want to travel ethically without harming local communities. If you want to know more, there is an entire article just about this: here. 
But renting AirBnbs is fun, they're sometimes really cosy, offer a lot of space and you can save money. If they have a kitchen, you can save even more money by cooking yourself. They're also more eco-friendly than regular hotels. However, when they inflict harm on local communities by crashing the housing market, we must act as responsible travellers and find alternatives or AirBnbs that think outside the box.
Best AirBnbs in Moab, Utah
Most short-term rentals that come up on AirBnb in Moab, Utah are in fact rented by big corporations and property managers that rent out many properties in Moab or all over the world. These are the Moab AirBnbs we don't want to rent, as they are the reason for a damaged housing market and, in Moab's case, a small police force. But since only the short-term rentals of apartments and houses affect the housing market negatively, let me present you the best Moab AirBnbs  that are not actually houses:
Luxury Glamping Tents
Sleeping in one of two luxury tents right in nature on the outskirts of Moab, Utah, will surely make you feel in touch with nature while being very comfortable. With an outdoor bathroom (including a hot shower, don't worry) and a porch sprinkled with fairy lights you get both luxury and an adventure. With the location being on a ranch in the red rocks, you don't even have to leave the property to see the gorgeous surroundings. 
One tent sleeps two in a queen-size bed, while the other sleeps four in two queen-size beds. The prices for renting either of the two tents including guests currently lies at around 400 USD per night.
Teardrop Trailer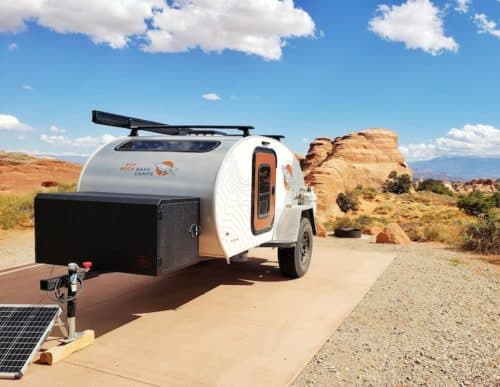 If you want even more nature, check out these teardrop trailers that you can rent and park anywhere (the law lets you). These luxury trailers are tiny but fully equipped with a kitchen, solar-powered electricity, running water (but no shower) and a comfy bed, or two if you go for the one with an extra roof tent. You can pick these trailers up or have them delivered to a local campsite (after reserving that separately). 
There are currently six trailers for rent ranging from 109 to 139 USD per night. Most trailers sleep two people in a queen-size bed, while one trailer has an additional rooftop tent with an extra queen-size bed to sleep, four people.
Campground Cabin
If you prefer something more conventional with a regular roof over your head, you can rent a cabin on a local campground. There are standard and luxury cabins available to rent out, with the luxury cabins offering three queen-size beds. All cabins have all the necessary amenities to live there comfortably, but if you ask me, the luxury one just looks a bit more stylish. The price of the cabins vary greatly according to season and therefore you are best off to check the price yourself for your preferred dates.
A Family-Owned BnB
In this BnB you can stay with locals and get the comfortable and homey bed and breakfast experience. This family home turned BnB sits at the edge of town, meaning you can enjoy the view from the balcony or patio into the great rock landscape. While the interior of the rooms is nothing special, in this Bnb the experience counts with breakfast prepared by the host Mary.
There are five rooms available in total, each equipped with a double bed and some even with an extra sleeping couch. Rooms are available with private or shared bathrooms. With all these variables the price for a room ranges from 225 to 245USD per night.
A quirky BnB
If you're looking for something more quirky and wooden, this BnB is the place for you. It's been around for a while now, after owner Erin bought it in 2013 and turned it into this magical place. There are five rooms with intriguing names in this BnB. Each of the rooms sleeps two people, most of them with queen-size beds and one with twin beds. Some rooms share a community bathroom, while others have a private bathroom. Therefore the prices vary slightly from 95 to 112 USD.
If you have more recommendations on where to stay in Moab, Utah responsibly, feel free to leave a comment.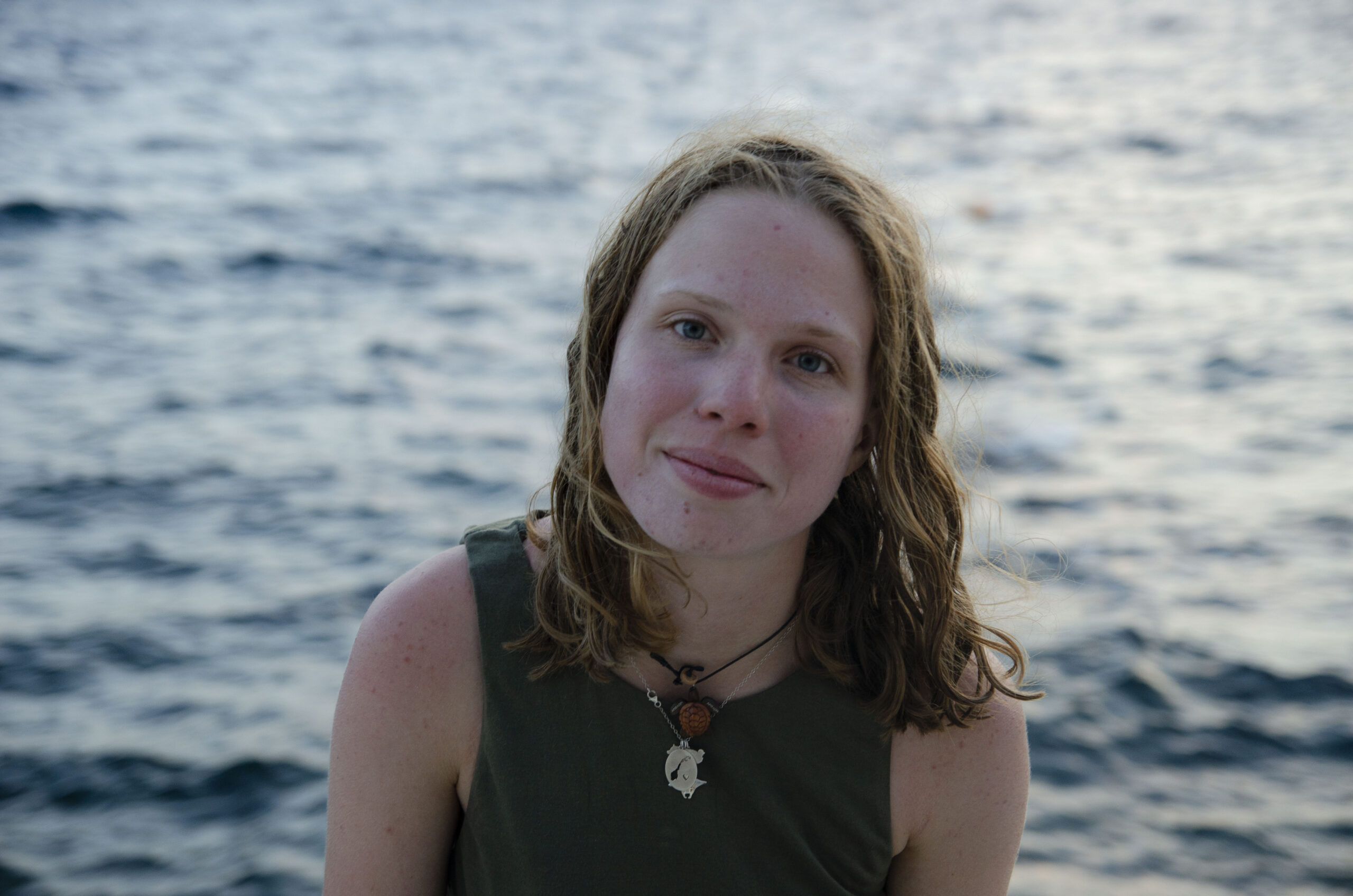 I love road trips and the ocean. I used to rescue sea turtles and now do my masters in intelligent adaptive systems meaning no travel for a while. If you like my adventures, there's more to see of them on my Insta, and, if you speak German, my travel blog.