Looking for the best things to buy in Italy? Travel and shopping go hand in hand, and if you ever find yourself in the lucky position of being able to visit Italy you will soon realise that it is the absolute epicentre of quality of luxury! We're sharing some of the best gifts from Italy, no matter if you are souvenir shopping for yourself or friends and family.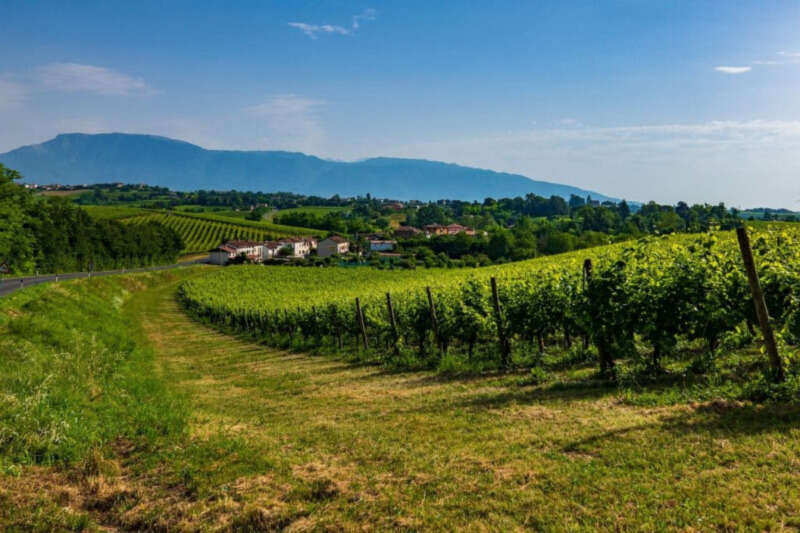 Best Things to Buy In Italy During Your Travels
Whether you are in Milan, Florence, Venice, or Rome, it is easier to find luxury goods in any corner of Italy than anywhere else in the world. If you didn't arrive as a quality connoisseur, then you will almost certainly leave as one. Use this Italy shopping guide to get yourself looking red carpet ready!
Top Designers to Buy in Italy
Milan is without a doubt the capital of Italian and international fashion. Take a stroll down Monte Napoleone in Milan, the third most expensive upscale shopping street in Europe. However, high-end clothing brands and world-renowned fashion designers can be found all over Italy. Rome, Milan, Verona, Naples, and Florence being among the most popular. Rome's best street market is Via Del Corso. The narrow streets and alleys have a wide selection of shopping choices. Like many markets in Italy, there is a mix of local boutiques and international brand names.
It is impossible not to get swept up in the fashions and the culture of the Italian people, so with that in mind, here are some one-of-a-kind luxury items and Italian labels to splurge on when in Italy.
Italian Fashion
The fashion industry has deep roots in Italy. Some of the world's oldest and top fashion houses are Italian. Valentino, Gianni Versace, Donatella Versace, Miuccia Prada, Emilio Pucci, Giorgio Armani, Dolce & Gabbana, Louis Vuitton, Bottega Veneta, and Marni just to name a few. Imagine having the best Italian clothing brands at your fingertips.
Whether you are shopping at a small family business, digging through the racks of a vintage clothing store for the perfect Armani Jeans, or for high-end labels in a luxury fashion house, one thing is for certain – it will be of the highest quality with an Italian brand name.
If famous Italian designer brands are out of reach, no worries. There are plenty of affordable Italian clothing brands too and don't forget to visit an outlet mall.
A Luxury Watch
Running on Italian time are we? When thinking about where to buy a watch in Milan, head straight to shops like Pisa Orologeria in the heart of the fashion district! Something that Milan is particularly famous for is its large array of luxury watchmakers and gold, so don't be afraid to hold off on purchasing at your first shop and spend extra time browsing before investing in your once-in-a-lifetime piece. No matter how expensive, it will definitely be worth it! If you are searching for gold, the north of Italy is famous for its amazing 18 karat gold!
Quality Borsalino Hats
Borsalino is an Italian company that has been representing luxury millinery craftsmanship ever since 1857. World-renowned experts in felt and straw hat making, you cannot visit Italy without picking out a style for yourself. A hat always adds a certain je ne sais quoi! These hats have donned the heads of many famous celebrities and royalty, why not one for you too? 
Gucci Bags
When you think of Italy, you think of Gucci, it's as simple as that! A Gucci bag is easily one of the top things to buy in Italy. The luxury fashion brand has cornered the market in lots of different areas of the industry, but high-end handbags are really where they rule supreme! If you want the very best in designer bags, then it makes sense to get it from the birthplace of the brand in Florence and pick your very own Gucci bag. The flagship store in Florence was also the very first Gucci store, so you can technically say you are visiting a museum…while buying a gorgeous new bag.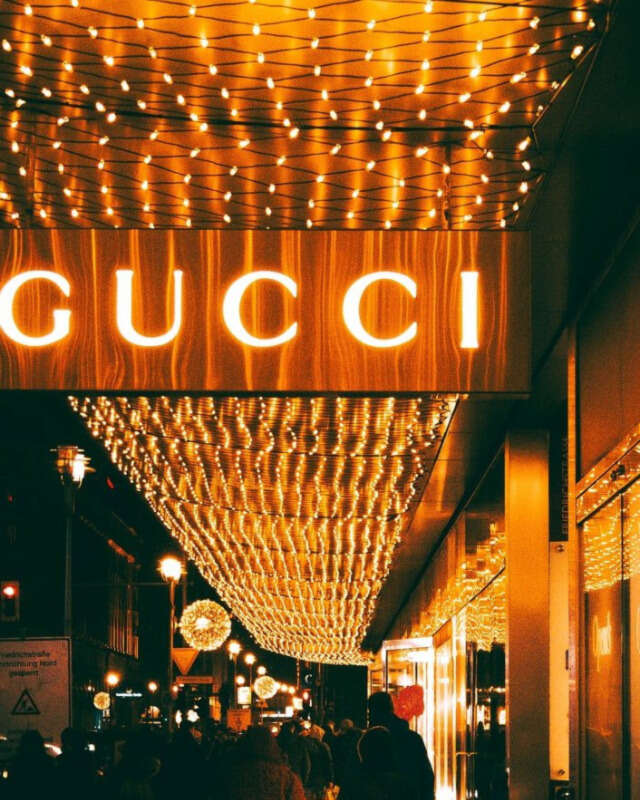 High-Quality Bottles of Wine
Nobody does wine like Italians. One of the best things about visiting Italy for yourself is being able to experience the true quality of winemaking without having to pay a premium for an exported product. Whether you like red, white or rose, shops sell Italian wines that will make your taste buds sing. If you are more into Prosecco, stay up in the Veneto region and visit some of the best Prosecco producers in the world! For more red wine fanatics, head to Chianti or Montepulciano in Tuscany. Venice is, of course, a dream destination. Make sure you don't miss these 4 best wine bars to go to when visiting Venice.
Fine Foods
Italian food is unrivaled, and you can take some home with you! Many of the most famous foods make great gifts from Italy.
Balsamic Vinegar
In Italy, balsamic vinegar is called medio-corpo, and this 'Italian Black Gold' is used to enhance a number of special foods and dishes. Balsamic vinegar is one of the tastiest and best things to buy in Italy, and the very best vinegar is made in Modena, in the Emilia-Romagna region of northern Italy. Shops sell a variety of Aceto Balsamico di Modena, and one thing to pay attention to when souvenir shopping for balsamic vinegar is the age. Traditionally, Aceto Balsamico di Modena is aged between 60 days and 3 years, indicated on the bottle, and the age is an indicator of taste.
Cured Meats
Cured meats, or "salumi", are great gifts from Italy, but remember that your home country may frown upon you trying to take them back with you in your suitcase. So make sure you check customs regulations before you go souvenir shopping. The history of cured meats dates back to ancient times, when meat needed to be stored long term to feed the soldiers of the Roman army.
Nowadays, these savory cured meats, from salami to mortadella to prosciutto and more, are simply a tasty staple in Italian cuisine. The best cured meats can be found in the Emilia-Romagna region, home to Modena and its famous balsamic vinegar. Parma is one of the two cities that has cured prosciutto longer than anyone else, so head there for this special delicacy!
Parmigiano Reggiano
Parmigiano reggiano is one of the best Italian cheeses. The difference to other cheeses, including parmesan, is the amount of time it is allowed to age. The minimum aging time is 12 months, but some parmigiano reggiano is aged up to three years. It is made (and can be bought) in five Italian provinces: Parma, Reggio-Emilia, Bologna, Modena, and Mantova. You can buy a whole wheel, though that might be tough to get home, or a piece. Make sure the rind is attached for more freshness.
Artisanal Chocolates
Some argue that artisanal chocolates made in Italy are the best in the world (though countries like Belgium, France, or Switzerland may be happy to take up that argument). Fact is that Italy has several high-end chocolate makers that produce amazing products you shouldn't overlook when souvenir shopping. Ferrero is probably one of the best know producers of chocolate, but there are others: Gianduiotto, Cioccolata Venchi, Modica, and Perugina produce mouth-watering chocolates as well.
If you are a chocolate connoisseur, head to the Piedmont region. That region alone is home to more master chocolatiers than France and Belgium have combined! And it's never just the same old same old. Italian chocolate makers are always inventive and imaginative, so you never know which new flavor combination you may encounter!
Murano Glass
Murano glass is made through a special process that is more than one thousand years old. It's craft is practiced on Murano, an island belonging to Venice. Every item made of Murano glass is handmade and thus unique and very special. Items made of this special glass make great gifts. They range from drinking glasses to vases, chandeliers, art pieces and jewelry. No matter who you are souvenir shopping for, these items are great gifts from Italy for everyone.
Be very careful when you buy a piece of Murano glass. Unfortunately, many shops sell fake items.
The best way to ensure you are getting the real deal is to take a ferry to the island of Murano. This can be accomplished for a small fee. Visit the glass museum first and see the impressive collection of Murano glass, then head to one (or more!) factory to see the craftsmen at work and buy whatever your heart desires. You can also buy from one of the many artisan shops on the island.
Note: Getting glass home safely can be a challenge, but the shops are usually set up to pack and ship your item safely for you. A much better option than spending loads of money to find your item broken in your suitcase upon arrival.
Ceramics
Ceramics are one of the best things to buy in Italy, especially if you are heading to the Amalfi Coast. For hundreds of years, this region has specialized in and perfected the production of ceramics. The center of the trade can be found in Vietri sul Mare, and ceramics made here are deemed a national heritage and protected by law. The choices are plenty, and most shops selling these products are smaller, family-owned enterprises.
The quality of the pieces can usually be judged by the finish – if the décor is hand-painted as opposed to looking nearly perfect when a stencil has been used, you know you are getting a good product. As is the case with Murano glass, the sellers can pack your precious items and ship them home for you, rather than trying to keep it whole inside your checked baggage.
Leather Products
There is no debate that Italian leather is the best in the world. It's just another one of the best things to buy in Italy when you are out souvenir shopping for gifts from Italy! Leather products make great gifts for everyone. If you are looking for luxury leather products and craftsmanship that will stand the test of time, then splurging on an Italian product in its home country is absolutely the right idea. Whether it's a simple belt or a stunning pair of loafers, you'll always feel good wearing it/them. Another added feature, most stores offer repairs even if after years and years the shoes become a bit worn.
Florence is one of the best places to buy the best quality leather in Italy. It is widely known for having quality leather products available for happy tourists and locals alike. Whether you are in the market for a new leather bag, leather shoes, a new leather jacket, or simply a leather belt to take back as a souvenir you will find it in Florence.
You will find both luxury boutiques and raucous street bazaars such as San Lorenzo market. If you're not sure where to go for a cappuccino or il pranzo (lunch) just ask the local shop owners or friendly staff for a recommendation.
If Florence isn't on your itinerary, do not worry. You can find fantastic leather products in Rome, Milan, or Venice. You can choose name brands, or visit one of the hundreds of small shops selling beautifully handcrafted leather goods.
A good option to buy leather gifts from Italy is to head to one of the outlet malls. There you can pick up designer leather goods for a lot less than in the main shopping areas of the big cities.
Smaller cities often have markets offering leather goods. Be sure you are buying the real thing though. A good indicator is the smell: if a product smells like chemicals, it is often a knock-off. If it smells like leather you got a winner.
Tips for Buying Clothes and Shoes in Italy
Understand Italian Clothing Sizes – Doing a little research about clothing and shoe sizes in advance of your travels will make your shopping experience in Italy more enjoyable.
Italian clothing sizes can be very confusing if you are from the USA or UK. However, a sales clerk will help you find your clothing size. Many brands are also putting USA sizes in shirts and pants. Should this not be the case, understand that Italy uses centimeters instead of inches to measure clothes. As a result, the dimensions are different from the USA and UK. Remember that 2.54 cm equals 1 inch in the clothing industry. Many items do use international standards such as XS and XL. As for shoes, sports brands such as Nike or Fila will have US and UK sizes. Otherwise, it is recommended to try them on.
Of course, all of these items are available from designer stores across the globe, but the special element comes in the fact of buying it in its country of origin, along with the much cheaper prices that you will be able to pay! Any one of these items would make for the perfect souvenir of an amazing European trip.
If all of that weren't enough, Italy is also world renowned for home furnishings. Though, that might be a costly shipping bill to get it back to the United States.
There are hundreds of reasons to take a trip to Italy. If shopping is on your list, we hope this shopping guide for Italy is helpful!