On my most recent trip I spent a day in Bruges, Belgium. What I heard about the city fascinated me somehow, so it was clear that I have to go there on my own. You need to know that Belgium has three official languages (French speaking 60%, Flemish speaking 40 %, German speaking approx. 30 %); additionally, around 60% of the population is fluent in English.
A Day in Bruges, Belgium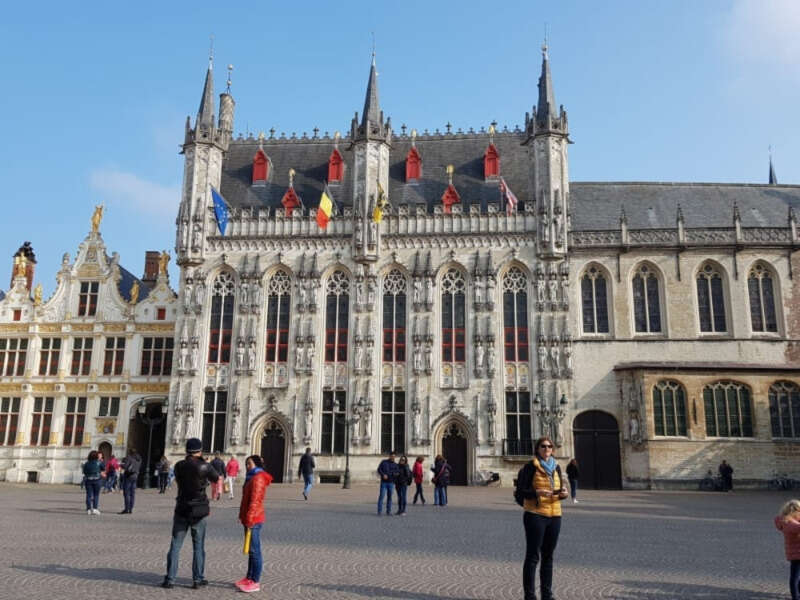 Train announcements and displays are only in French and Flemish, and international trains also announce in English. If you don't speak French, Flemish, or English, don't hesitate to ask other passengers for help! They'll likely help you out if they're familiar with the area.
Bruges is a touristic spot, yet not as overrun as places like London or Paris. The infrastructure of public transport is exemplary. You can catch busses to nearly every spot of the city every 10-20 minutes. Personally, I think that it is interesting and fun to ride along the small, interlacing streets right through the town. Tourists can buy special day passes (3-5 days) so you can hop on/hop off at any bus without buying multiple single tickets.
Midtown Bruges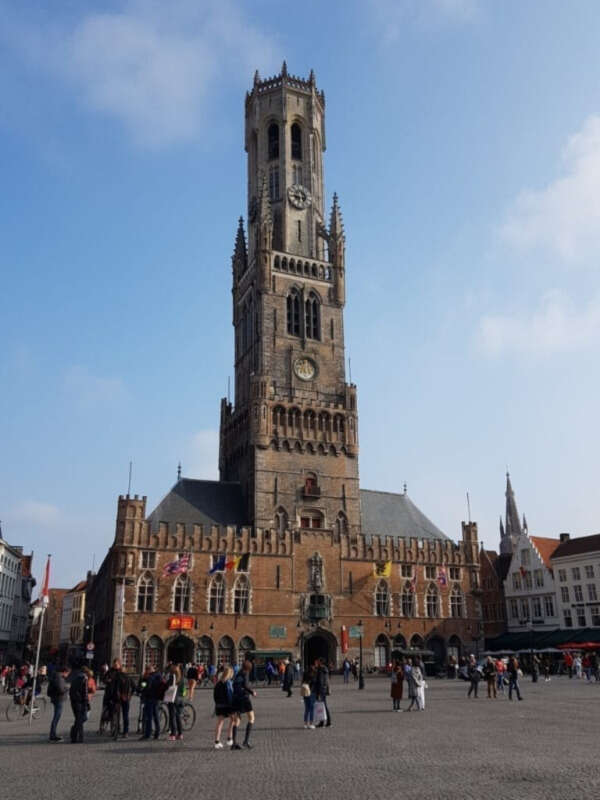 The midtown fascinates with an ancient charm. Some of the historical buildings reach back to the 13th – 16th century. The details with typical elements of this ancient time are kind of mesmerizing – it felt like traveling through time. The colorful houses and the Big Belford located right at the huge market place, called "Grote Markt", are a real highlight of the city. The small streets are often crowded on weekends or sunny days, but you always feel safe. I traveled solo and didn't have any issues!
You'll find several souvenir shops and restaurants with menus from all over the world throughout midtown Bruges. You can also do a shopping trip at known brands as well as at little traditional Belgian boutiques while strolling through midtown.
Insider Tips
You absolutely have to try Belgian pralines and French fries. These are so delicious! I also recommend taking a boat trip around the city on the canals, called "Grachten." If you are interested in Bruges' history you can also go on a bus tour, where you get explanations about many historic buildings (available in 20 languages). Alternatively, you can do a guided town trip by foot.
Flemish people are very open minded. The tourists I have seen have been from all over the world. If you like it a bit quieter, you may visit one of the beautiful parks to simply relax or to wander. If you are a beach lover (like me) you might want to take an excursion to the seaside Oostende – only 15 minutes by train or car from Bruges. I visited in May and the area was still fairly quiet, though I think Bruges fills up in the summer time! Last but not least, Belgium is a small country. You can easily take a day trip from Bruges to Gent, another ancient city, within 30 minutes or to Brussels, which is only one hour away. I definitely recommend spending a day in Bruges, Belgium.

About Daniela: Daniela is a travel lover from Germany. Traveling gives her a feeling of freedom, piece of mind, and helps her see life from another angle. She hopes to be able to take a lot more trips to discover many more beautiful places of her bucket list. Follow Daniela on Instagram.