Valentine's day – a day when we try to think up the perfect gift. Buying unique valentine's gifts for travel lovers can be a challenge, but we are here to help. This list has everything a female traveler needs, from every day must have items to the most thoughtful gift to the gifts that allow you to travel from home. Get ready to shop valentine's day gifts for female travelers, no matter if they are your best friend or another special lady in your life.
This post contains affiliate links. This means we make a small commission at no cost to you if you click through and make a purchase. All prices listed are accurate at time of publication. 
Valentine's Day Gifts For Female Travelers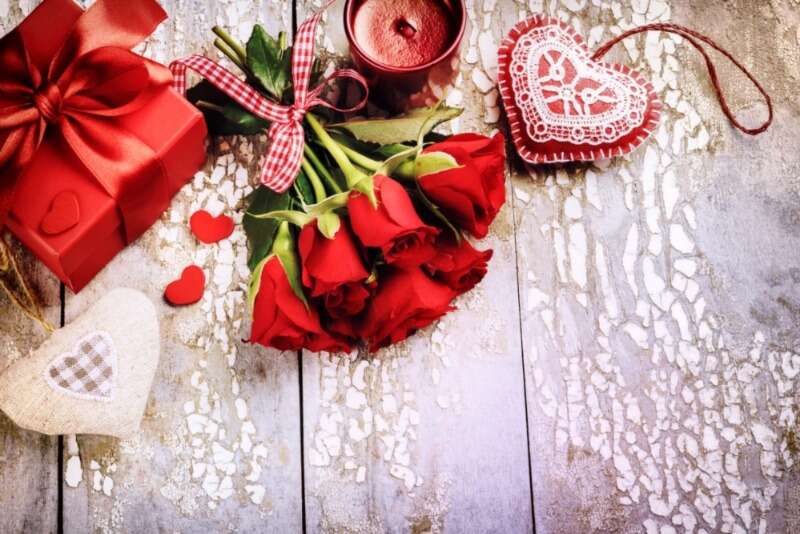 What makes the perfect gift for travel lovers depends on each person individually. Maybe they are new to traveling and don't have all the essentials yet. Maybe they are seasoned travelers and the perfect gift will have to be something very unique. And what would be a great gift for budget travelers? If your head is swimming by now, don't worry. This valentine's day gift guide covers everything you need and more!
Travel Essentials
Travel gifts are a great way to show love on Valentine's day. Consider these travel essentials for your special person.
1. Luggage
The first thing one needs when going on a trip is something to stow all their stuff in. A nice, matching luggage travel set is perfect for the occasion, and one of the best gifts for someone who's just starting out on their adventures. The Travelers Club Midtown Hardside 4-Piece Luggage Travel Set consists of one 26″ spinner suitcase, one 20″ carry-on spinner luggage, one boarding tote, and one travel kit toiletry bag case. It comes in five different colors, but we recommend the rose gold version. There's nothing worse than a black suitcase that looks like literally every other suitcase at the baggage claim!

OUR TOP PICK:
2. Luggage Tags
It's essential that each piece of checked luggage has luggage tags with at least the traveler's name and phone number on it. Be smart and buy luggage tags that catch the eye, so they can be easily spotted at the baggage claim.
OUR TOP PICK:
3. Passport holders
Our poor passports always end up recklessly stuck in some tight space, and start looking worse for the wear quickly. That's why a passport cover is a great gift and even better, it comes at an affordable price. They come in various colors and prints. Get a simple one or even a travel-themed one.
OUR TOP PICK:
4. Travel Laundry Bag
Dirty clothes need to go somewhere! The best place for them is a travel laundry bag. That's maybe not the most romantic travel gift, but hey, keeping dirty clothes from stinking up all the clean clothes is… almost romantic? These bags are large enough to hold a few loads of laundry, and they keep all odors inside.
OUR TOP PICK:
5. Packing Cubes
Packing cubes take the packing game to a pro level. They keep everything nicely in place, much better than arriving at a destination and opening the suitcase to discover utter chaos. Clothes will stay wrinkle-free and packing cubes guarantee optimal use of space.
OUR TOP PICK:
6. Shoe Bags
Sticking smelly, dirty shoes in with the rest of the luggage is simply a bad idea. Reusable shoe bags are the answer! They keep the dirt off clothes and are better for the environment than plastic bags.
OUR TOP PICK:
7. TSA Approved Travel Bottle Kit
A vacation doesn't mean a vacation from caring for our skin. But a lot of times we don't need to bring our whole skin care regimine with us. If the woman in your life wants to pack her creams or lotions into her carry on, then those bottles can be no larger than 3.4 ounces. Solve that problem with these TSA approved travel bottle kits!
OUR TOP PICK:
8. Clothes Steamer
Speaking of being wrinkle-free (get it?): some items of clothing just can't be stuck in a bag and arrive in perfect shape. For those who travel with nicer clothing or items that just hold a grudge when they're not hung up, a clothes steamer is a very practical gift. It's small and compact, ideal for traveling.
OUR TOP PICK:
9. Neck Pillow
We love this practical valentine's day travel gift! There's nothing worse than falling asleep on the plane, train, or car and waking up with a neck ache. What a way to start a vacation! Step up the neck pillow game get a memory foam one instead of one of those inflatable ones that are decidedly too uncomfortable.
OUR TOP PICK:
10. Airplane phone holder mount
Sure, airlines offer a certain selection of movies and TV shows on most flights. But for those who just downloaded all the episodes of their favorite shows to their phone and really want to watch them in the air, an airplane phone holder mount is a great idea. They clip onto the desk tray, offer 360 degree rotation, and keep phones safe and sound.
OUR TOP PICK:
11. Portable power bank
A portable power bank is the right gift for literally every traveler (except for the one who already owns one of these!). Not running out of juice while trying to take the most amazing traveler photos using a smartphone is priceless!
OUR TOP PICK:
12. Travel cable organizer
Truth is: we generally bring way too many electronics with us when we travel. And they all need their individual cables, because the companies aren't nice enough to come up with a one fits all cable. Rather than having those cables in a big pile inside the carry on, one can put them all into a travel cable organizer. There every cable has it's space, they don't get tangled up, and are easy to locate.
OUR TOP PICK:
13. Travel adapter
A travel adapter is one of the most essential items for any traveler going abroad. Imagine not being able to charge all the electronics. Yikes! That would get the heart rate up! To prevent this give the gift of electricity to your special woman this valentine's day!
OUR TOP PICK:
14. Noise reducing headphones
Noise reducing or noise canceling headphones are a game changer on during travel, especially to those who are sensitive to noise. That constant droning of the airplane or the train can cause a lot of stress to the body. Plus, it's hard to hear the TV with that amount of background noise. The best news? The time when those cost several hundred dollars are over! Make sure to get the wireless kind, since they take up a lot less space inside the carry on.
OUR TOP PICK:
15. Mini jewelry case
The same thing that's true for cables holds true for jewelry. There's nothing worse than trying to get the knot out of that beautiful necklace! And we all want to look polished while traveling (one of our most popular articles covers how to do that!), which makes bringing jewelry along a necessity. Small items can be kept safe in a mini jewelry case.
OUR TOP PICK:
16. Portable Perfume Spray Bottle
Your special person may not just want to look polished, but also smell nice while traveling. But bringing along a whole bottle of perfume is impractical and adds a lot of weight to the luggage. The solution? A portable perfume spray bottle in which they can fill just the right amount for the time they are away.
OUR TOP PICK:
17. Mini travel first aid kit
Preparation is key! Minor accidents can occur, and the best thing to do is to carry a mini travel first aid kit. Just in case!
OUR TOP PICK:
18. Luggage scale
A luggage scale is a crucial travel essential. Fees for bags that exceed the weight limit can be excessive. And that luggage scale should absolutely be packed. Impulse book buying at the airport and extensive souvenir shopping can do a number on that luggage weight!
OUR TOP PICK:
19. Travel journal
We travel to create memories, but what happens when those memories begin to fade? A good way to prevent that is to always travel with a travel journal. It's a very thoughtful gift!
OUR TOP PICK:
UNIQUE GIFTS FOR THE FEMALE TRAVELER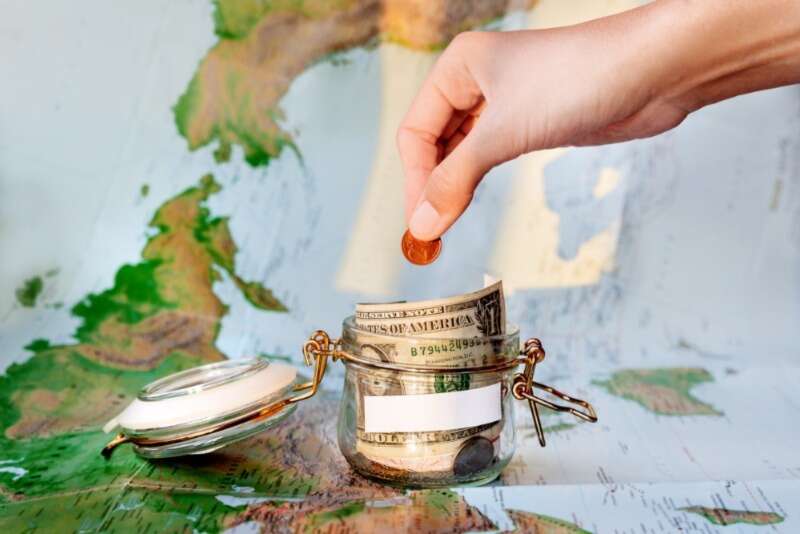 Is the person you are buying for the kind of girl who loves to travel on a budget, or someone who's a seasoned traveler and already has all the essentials? If that's so, we have some great valentine's day gift ideas for her!
20. A hotel room
One thing a budget traveler is sure to skimp on are accommodations. Why not get her a nice hotel room for a night? If you know her destinations, look at the options on platforms such as www.booking.com to find the perfect room. If she prefers the fun atmosphere of a hostel, you can have a look at what's on tap at Hostelworld.
21. A Spa Day
All girls love spa days and being pampered. It's a fact. But, indulging in one can really cut into the budget. Once you know where she's going, why not buy her a gift certificate to schedule a massage or a facial, to give her vacation that special touch.
22. An experience
Most every place offers great tours and experiences for visitors. Budget travelers will most often skip those to save money. Make her happy and give her a memory that will last a lifetime! Platforms such as Viator or Tripadvisor offer tours and experiences all around the world.
23. Her Adventures Budget Travel Toolkit
Did you know that 52% of women say money is the #1 reason stopping them from traveling? Budget travel is an art form! Her Adventures did all the research, so you don't have to. Give her the gift of budget travel with the Her Adventures Budget Travel Toolkit.
24. A gift card
Maybe a gift card isn't the most romantic thing you could pick up for your sweetheart on Valentine's Day, but it's the next best thing if you aren't 100% sure of what to get. And despite its bad reputation, a gift card isn't necessarily boring. There are great options for female budget travelers out there, giving them the chance to get a head start on planning their next adventure. Here are some of our favorites:
25. Luggage Cup Holder
This is guaranteed the one thing your travel lover never knew she needed. Simply attach the luggage cup holder to the handle of the carry on and solve the problem that carrying a coffee cup, a bottle of water, a purse and the carry on poses.
OUR TOP PICK:
26. Cup holder expander
Not all journeys have to be made by plane! For those who love road trips, the cup holder expander is a lifesaver. Simply stuck in the car's drink holder, it expands to hold two beverages and offers a small tray for lunch.
OUR TOP PICK:
27. Airplane footrest
Being comfy on a plane is hard, unless you fly first class. The airplane footrest is a small hammock that attaches to the sides of the tray table, and is adjustable to any height. Any small comfort added to a long plane ride makes life so much better!
OUR TOP PICK:
28. The ultimate sleep mask
A sleep mask is definitely helpful is many situations. Not just on planes, trains, or long car rides, but also in hotel rooms with flimsy curtains. Step up the sleep mask game a notch and get her a sleep mask she can pair with her smart phone to play soothing music, an audiobook, or her favorite podcast (hint hint: we've got a great travel podcast!).
OUR TOP PICK:
29. A flat water bottle
Bringing along a water bottle is a good idea for the environment (less plastic water bottles we need to buy) and is easy on the wallet. But oftentimes these water bottles are bulky and simply take up too much room. The solution? A flat water bottle!
OUR TOP PICK:
30. Adapter for wireless headphones
There is nothing, we repeat: NOTHING more frustrating that getting on a plane, snuggling into your seat, getting out your headphones – and realizing you packed the wireless kind and can't watch that movie you've been looking forward to. Prevent that from happening to your special person and get her an adapter!
OUR TOP PICK:
31. Tinggly valentine's experience gift
We promise you'll get bonus points for this experience box. The Tinggly Valentine's Experience Gift is a kind of gift for both of you. Here's how it works: pick a box to be sent to your special lady. She can book one experience for two out of more than 1,000 options in over 100 countries.
32. Instant camera
Sure, we all carry our cellphones with their cameras around at all times. But if you ever had a Polaroid camera, you know, back in the olden days, you'll remember how much fun it was to get the instant gratification of a printed picture. Today, instant cameras are much more affordable than they were back then, and it's a fun way to share memories with the new friends we make along the way, but also to decorate the home with upon our return.
OUR TOP PICK:
33. Smartphone camera lenses
For those planning on acing the traveler photos game using a smartphone (we've got the top tips on how to do you that) a set of lenses is a fantastic idea, allowing them to step up their photography by a notch.
OUR TOP PICK:
34. GoPro Hero 11
Is your sweetheart the kind of girl who goes on wild adventures? Consider getting her an action camera! The GoPro Hero 11 produces insanely great quality pictures, and smooth video, no matter if filmed from a bike, a kayak, or a snowboard.
OUR TOP PICK:
35. Waterproof floating phone protector case
Oftentimes our phone can be our lifeline out there in the world, especially when we travel to a foreign country. Therefore it's imperative we protect it as much as we can. A waterproof phone case makes sure the phone is safe from rain, a mishap involving a puddle, or splashes at the pool. For those traveling to beach destinations, or going on boats, the case should be waterproof and floating.
OUR TOP PICK:
36. Personal safety alarm
A personal safety alarm is a thoughtful gift for those who love to travel solo, and it works for many occasions: mother's day, a birthday, or valentine's day. She's Birdie offers great devices, perfect for travel. Get 15% percent off with code HERADVENTURES15.
37. Scarf with hidden pocket
Since we are on the topic of safety: a scarf with a hidden pocket is an excellent way to carry cash, credit cards, or passports around without any pickpocket suspecting the place where these valuables are hidden, greatly adding to travel safety.
OUR TOP PICK:
38. E-reader
An e-reader is a must for traveling book worms. While impulse book buying at the airport is nothing short of a hobby, traveling with books is the worst in terms of space and weight. A kindle or comparable e-reader will ensure she never runs out of reading material, no matter how long the vacation.
OUR TOP PICK:
Travel from home gifts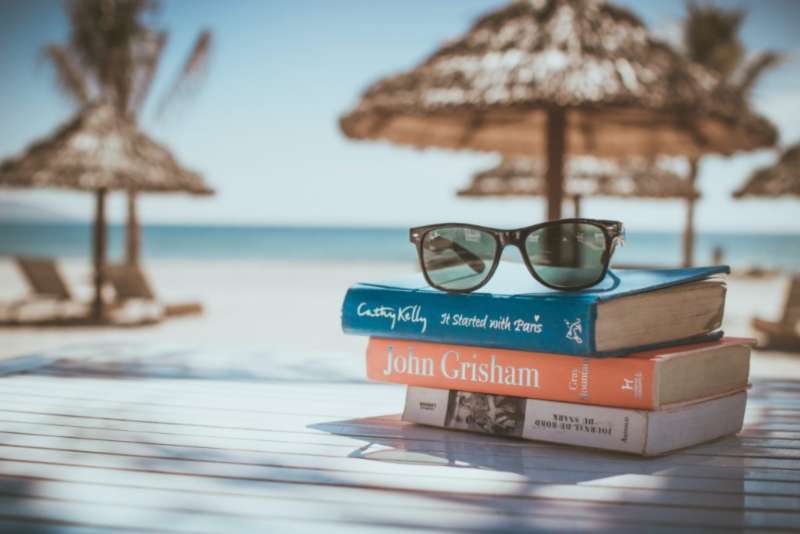 It's a sad fact: we can't always be on the road. Life happens, but we can travel from home! These gifts give that special touch to her home, reminding her of adventures to come.
39. A ROMANTIC DINNER
It is that romantic time of year, so a romantic gift is called for. Travel by food this Valentine's day, and take her to a new restaurant, so she can indulge in the cuisine she loves and rekindle fond memories. This is also a good opportunity to support a small business.
40. Coffee table book
Coffee table books don't just look good, they are so inspiring! On a lazy Sunday afternoon, she can sit down with a nice hot beverage, leaf through the pages, and find her next destination. Get a coffee table book that aligns with her interest. That could be one covering the United States' 50 states, one that covers the world's most stunning remote locations, or the 100 hikes of a lifetime.
OUR TOP PICK:
41. A photo book
Photo books are one of our favorite cute ideas. have you been on a trip with your special person? Pull together a selection of your favorite pictures and create a photo book. Websites like Shutterfly make the process very easy, and it's a sweet gift that'll last a lifetime.
42. Personalized world map
All travel enthusiasts love to talk about where they've been, what they've done, and what they loved about it. A personalized world map allows them to keep track of the places they have visited, and hanging up on the wall it's a great conversation piece as well!
OUR TOP PICK:
43. Travel T-Shirt
Wearing a favorite travel t-shirt while at home reminds us of adventures past and adventures to come. We love this 'I haven't been everywhere but it's on my list' shirt so much!
OUR TOP PICK:
44. Travel Hoodie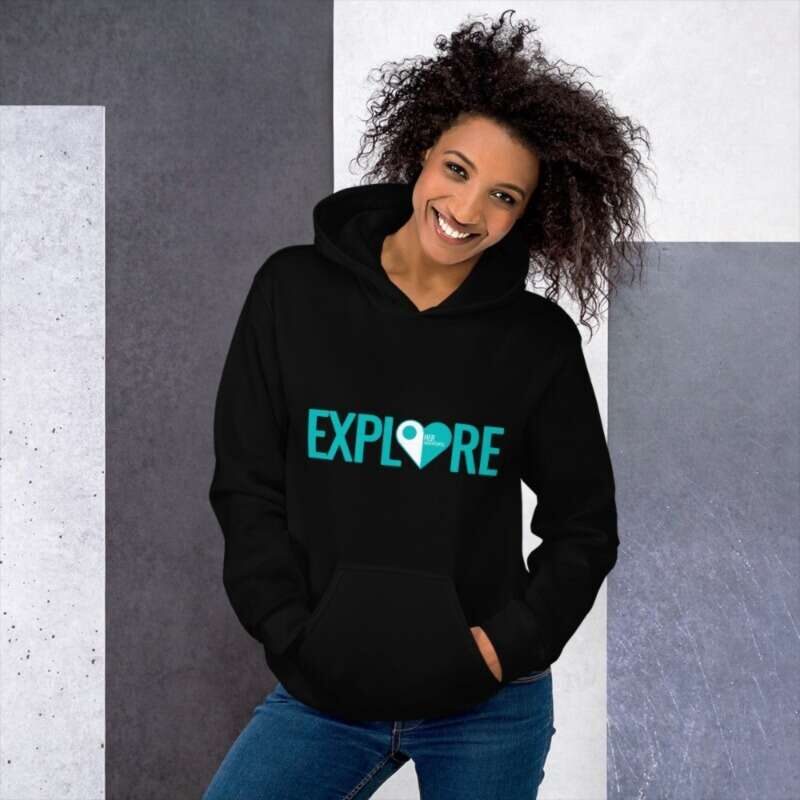 No matter if she's planning to travel to warm climates or cold ones, the journey there can be a bit chilly. The Her Adventures Explore hoodie will keep her warm and captures her adventurous spirit!
45. Bucket list journal
Is your valentine a planner? If so, get her a bucket list journal so she can start planning out future expeditions!
OUR TOP PICK:
46. Travel subscription box
Subscription boxes are so much fun! Cratejoy offers plenty of options for travel subscription boxes. Explore locally, get international snacks, or travel by book!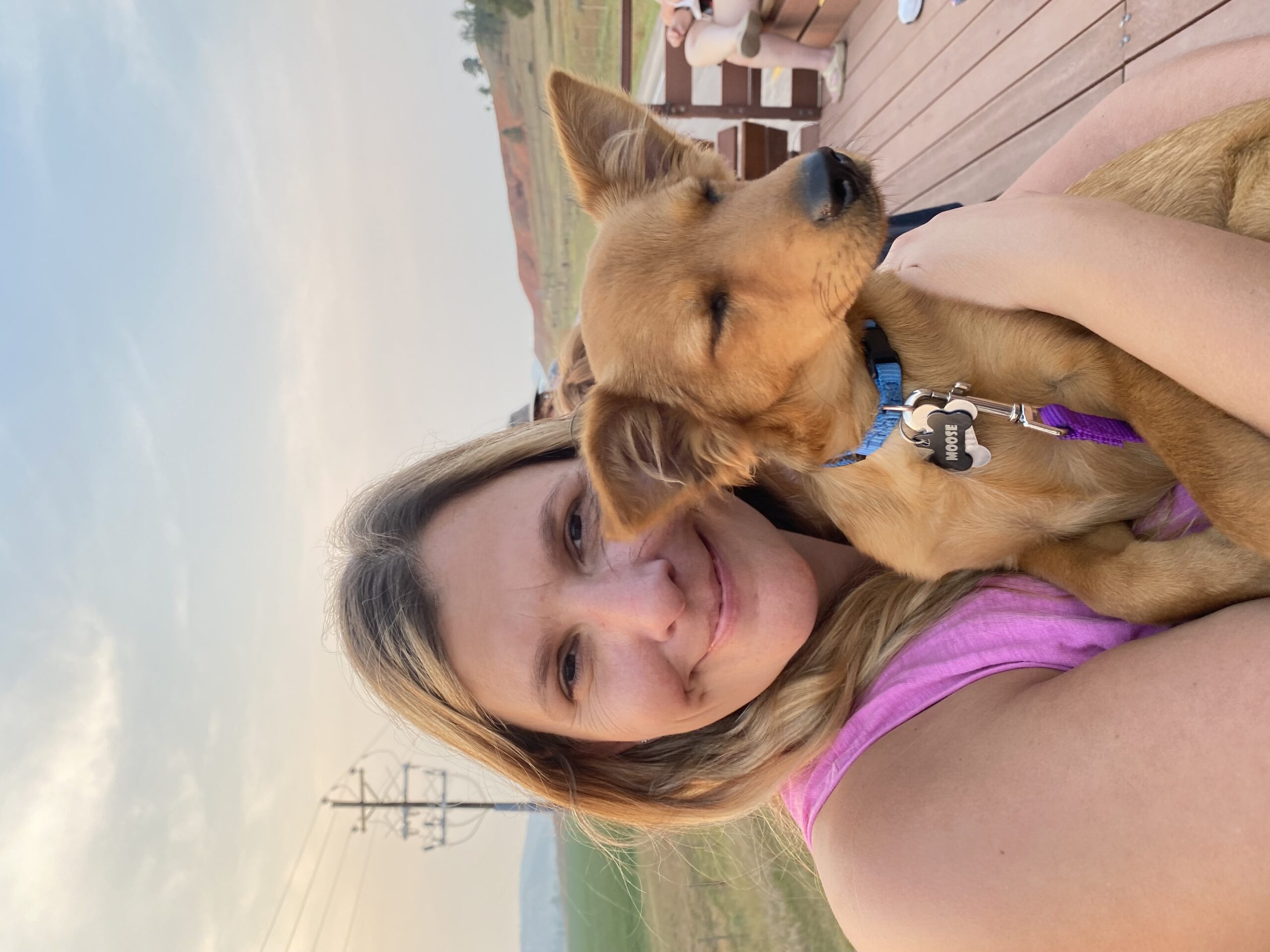 Jenny grew up in Germany. All she ever wanted out of life was to leave and have adventures. Jenny always traveled as much as the budget would allow, and when she met her husband traveling became a full-time thing. You can follow Jenny on her blog and Facebook.