What is it like to be a Black traveler in Asia? I was seventeen years old the first time I traveled to Asia. It was the summer before my freshman year of college. I'd been accepted to my university's newest exchange program. A select group of incoming freshmen received a free two week trip to China. I was so excited about this new adventure. I read every blog I could find. Of course I also  dutifully took notes from seasoned travelers and expats who shared their travel tips online: "Always bring cash to the markets…Never drink tap water, always boil it first…..The Great Wall of China is a tough climb, wear sneakers!"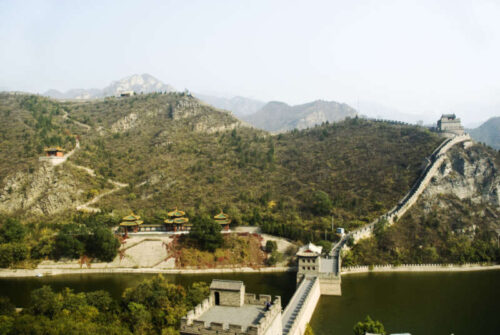 Realizations Upon Arrival – Being a black traveler in Asia
Once we arrived at the airport and greeted each other, my new traveling group headed towards Suzhou University. As our bus headed out of the airport and into the city, I was instantly enthralled. There were signs everywhere with mysterious characters. Nothing looked remotely familiar.
We immediately started the first day with a city tour. Just as I read in countless stories, our group of 12 American students received many stares from the locals. What happened next is I would never forget. The stares toward me were longer. I dare say they were harder than the ones my friends received. I saw a small child point at my arm, while frightfully backing away. Then I realized they were speaking about my skin. I looked around my group and recognized I was the only black person here, and possibly in the entire city. That day I learned my first word in Mandarin. "Lǎo hēi" which meant "the black foreigner."
It was my own naiveté of trying so hard to fit in with my the first group of college friends in this new country. I realized the biggest cultural difference that I couldn't hide was shown wide open like an angry wound: my skin color.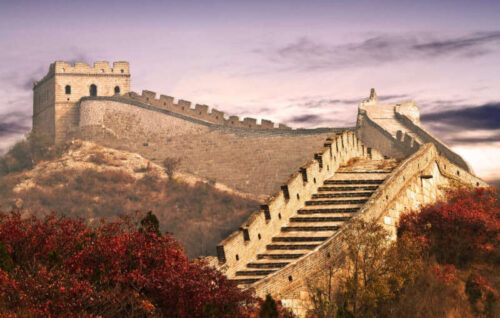 Despite dealing with race issues beforehand in America, I was completely out of my comfort zone in this new land.
Despite all my time and effort reading travelers' accounts of Asia, my experience was wholly different due to my ethnic background. And despite this rather intense moment in China, I've learned how to better navigate the complex waters of cross-cultural experiences as a person of color abroad and consider China to still be one of my favorite countries in the world. With that, here are my 4 tips for black travelers visiting Asia for the first time.
4 Tips for Being a Black Traveler in Asia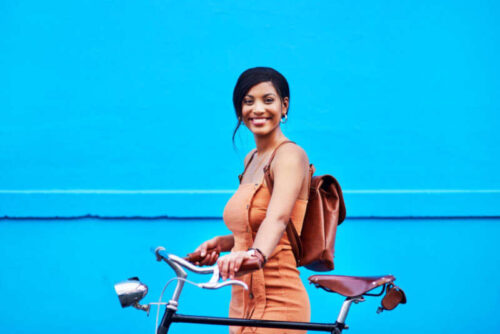 1. Learn how to say "yes" and "no, thank you" in the local language
You might be approached by families asking to take a picture. They may even ask you (yes, this actually happened) to hold their child. In most cases, I've actually said yes. Then I used it as an opportunity for locals to have a positive experience interacting with a black American. However, don't let anyone take advantage of your politeness. If you feel uncomfortable, trust your gut instinct.
2. Patience, patience, patience…
As I mentioned previously, I'm more purposeful with my interactions with locals in Asia since it might the one of the few moments they'll ever have one-on-one time with a black traveler. I've had people ask me in my travels: "Do you live in a bad neighborhood? Have you ever used a gun?" Questions like this seem shocking at first.  I've come to realize many locals only see the media's portrayal of black communities – which unfortunately isn't often in a favorable light. Use moments like this to educate. Be the person who has a chance to change misconstrued perspectives and toxic stereotypes.
3. Find travel communities and groups
The biggest learning for me was that I wasn't alone in my experience abroad, in being a Black traveler in Asia. I've made so many friends in the past couple of years through social media communities; use Facebook and blogging groups to find other travelers of color (or allies) who are visiting Asia the same time as you.
4. Make intersectional connections
I recall one moment when I was making small talk with a massage specialist during the monthly foot massage I got while living in China. We talked about living abroad, our families and our goals in life. He stopped to look up and said, "I wish more foreigners were like you. No one ever asks me this. I remembered leaving that day happy, not only due to the fact my Mandarin conversational skills were better, but to have impacted one person's perspective of a traveler of color. Make that time and investment. Ask questions. No matter what skin color we are, we all want to feel seen, acknowledged, and understood; isn't that the point of adventure after all?

Jhanay is a Brooklyn-based explorer who is always looking for the next adventure, preferably with good food and a glass of wine. She's also the founder of Braids & Jade, a media platform for people of color interested in Asian culture and languages.