Hey guys! This year I finally made it happen: I realized my Austria dream and traveled to Vienna with a bit of an extra challenge. Since a friend of mine estimated it to be an expensive trip, my mind switched to challenge accepted mode right away. Vienna on a budget, is it possible?
This post contains affiliate links. This means we make a small commission at no cost to you if you click through and make a purchase. All prices listed are accurate at time of publication. 
Vienna On A Budget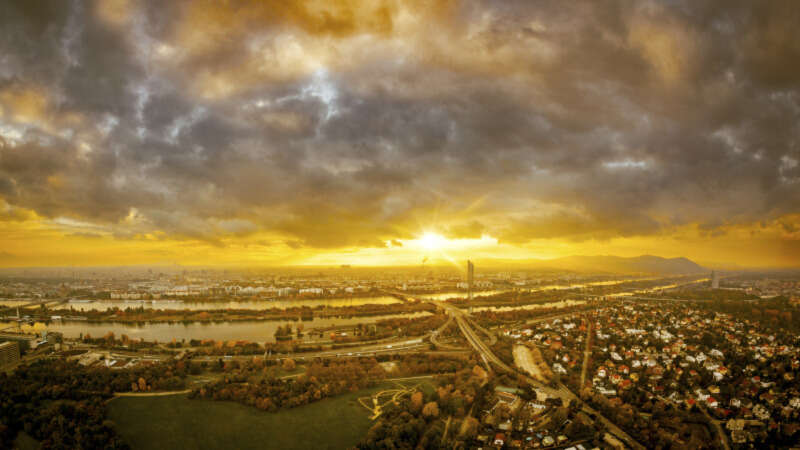 The clear answer is yes! Below I´m going to share some tips on how you can save cash while exploring the city and visit beautiful places for free.
First of all: Vienna is very walkable, so if you enjoy walking, you can get from one sightseeing highlight to the next without spending a cent. Furthermore, the city has a magnificent public transport system which takes you to any place via underground metro or by tram. That being said, here´s the first savings tip: I chose a 72-hour public transport ticket for the price of 17,90 €. My recommendation is to buy it directly at "Wiener Linien" (the official public transport service at any train/metro/tram station), or online. Be aware of "special tourist offers" with a charge of 26,90 € for the same service.
Accommodations
As mentioned before, each part of the city is easily and quickly accessible, so it isn´t a problem to choose an accommodation that´s not right in the center. In this case I chose for a beautiful Airbnb that was located seven minutes from midtown by metro, but in comparison was approximately 35 % cheaper than a place located more centrally. Hostels are also available and a great option for budget travelers.
Sightseeing
Vienna has a lot of sightseeing highlights, and some are even free. Paid tours can also be booked in advance, which often saves you a Euro on the ticket as well as waiting in line. Below are some of my top suggestions for first-time visitors.
Stephansdom:
The iconic dome built in 1365 is one of the main tourist spots. Located in the heart of Vienna, it´s easy to access via tram, underground metro, or on foot. Admission is free, but you can buy optional services like a guided tour, going to the catacombs, or a lift ride to the top. Prices for these services are between 3,50 and 8 Euros, with multiple time slots available every day, excluding Sunday.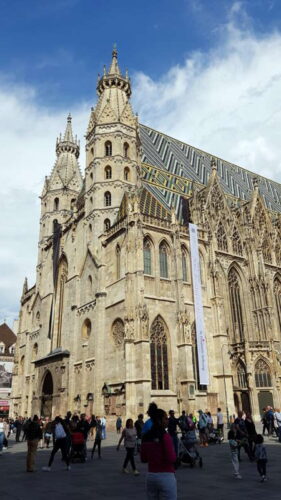 Schloss Schoenbrunn:
Built in the 18th century as summer residence for Emperor Joseph I. and his wife, the yellow castle nowadays is a magnet for tourists and school classes. What can you see for free?
The castle garden is open and free for visitors. However, you have the pay a fee for exploring the castle itself as well as for the orangery. Schoenbrunn Castle is located approximately 12 minutes from the city center by underground tram.
Schloss Belvedere:
Located five minutes from midtown by tram you can find Belvedere Castle with its stunning upper and lower houses. Build in the 20th century for Prince Eugen, it nowadays is one of the most visited art historic museums. Visitors will have the chance to see paintings by Vincent van Gogh, Claude Monet, or Egon Schiele, to name just a few. While you have pay for the exhibition in the lower castle as well as the majestic "Prunksaal" (state hall) in the upper castle, the huge castle gardens at the front and backside are free to stroll, relax or simply enjoy their beauty.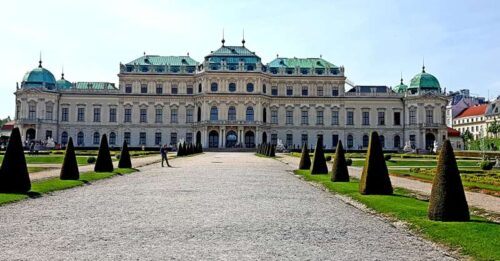 Museum quarter:
The area containing the natural museum of history and the art historic museum is way more than just those two. While spending a rainy day in one of these museums is always a good idea, I recommend a stroll around the area whenever possible. Along the route you will find beautiful parks, the famous Heldenplatz, Burgtheater (Vienna's most popular theater), the Parliament, Votiv church and many more places worth seeing.
Hop On – Hop Off Tour:
A hop on hop off tour might not be a real budget advice but can be worth it for a first-time visitor. Tickets vary from host to host between 29 and 35 Euro. Again, you will get a discount by booking online in advance. My experience with "Vienna Sightseeing" for 29 Euro was amazing. The ticket is valid for a 24 h period for three different routes, which are between 60 and 100 minutes each. Via headphones you are provided with all information about the city, its buildings, and its most famous people in various languages. If you want to hop off, you can do so at any stop and stay as long as you want.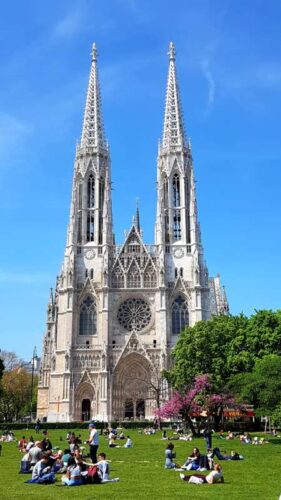 Last but not least: Wiener Prater:
The amusement park opening at 11 am each morning and is free to enter. Beside a lot of food places and fun activities for kids and adults, one of the most known highlights is the iconic Ferris wheel, which you might even recognize from movies and TV shows. The price for a ride is 13,50 Euros. Booking in advance once again will save you a Euro, as well as a long wait in line.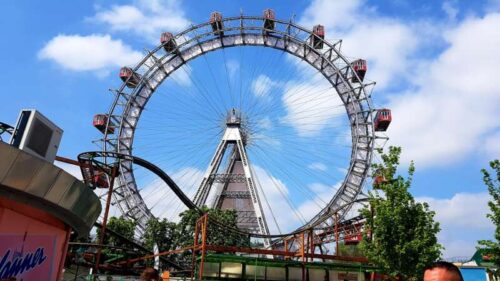 I hope these tips were helpful! Austria is truly one of the most perfect solo trips for women, but you can always bring a friend and have even more fun!
BTW, did you know that Austria has the highest density of supermarkets in Europe? Also, there are bakeries at every corner which makes it convenient to grab a cheap snack while exploring the city. Enjoy your trip to Vienna, and make sure you visit all of these beautiful Austria landmarks!
Are you new to budget travel? Do you want to travel but feel like you can't afford it? You're not alone! 52% of women say money is the #1 reason stopping them from traveling. Save time and money with the Girls Who Travel Budget Travel Toolkit… we did the research so you don't have to! The Budget Travel Toolkit makes it simple to turn your travel dreams into an affordable reality right now. Get it here!