Are you looking for the best views in Singapore? Read on to find out what Katriese discovered!
3 Places featuring the Best Views in Singapore
I have always been someone who likes to do, see and experience as much as I can in life. And this philosophy is strengthened when on holidays. I'm a teacher, so I don't earn a large amount of money. Often when I travel I have made quite a few sacrifices to get there. Especially because I always have to travel during school holidays, which is twice as expensive. Why not make the most of it when you are there?
Enjoy life
I have been told that I have a "childish enthusiasm" for life. This means I am curious and inquisitorial and throw myself into it full throttle. I really believe you get out of it what you put into it. This attitude is how I found the 3 places for the best views in Singapore, Asia.
1. Marina Bay Sands SkyPark Observation Deck
Here at Marina Bay you will get a one of the best views in Singapore, of Gardens by the Bay. Right next door is Marina Bay, Singapore Flyer and Singapore Strait scattered with ships. Unfortunately the Infinity Pool is not included as it is only available to guests.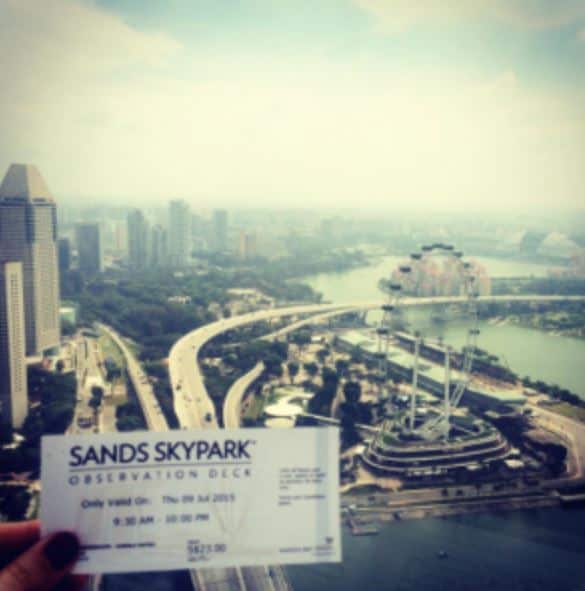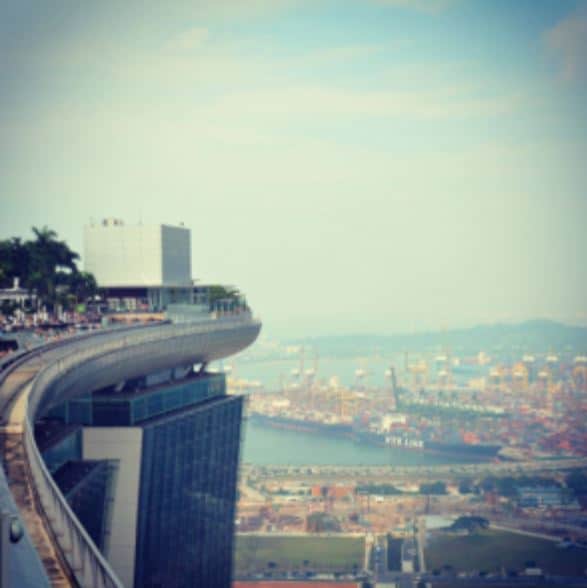 Admission
The price is $23 per adult and $17 for children. However, access to the SkyPark is free for guests. And if you have a reservation for one of the restaurants (ĆE LA VI, Flight Bar and Lounge or Sky on 57) you also get free access to the SkyPark (please confirm this upon making a reservation). Be prepared though that these restaurants require a minimum spend, around $80 per person.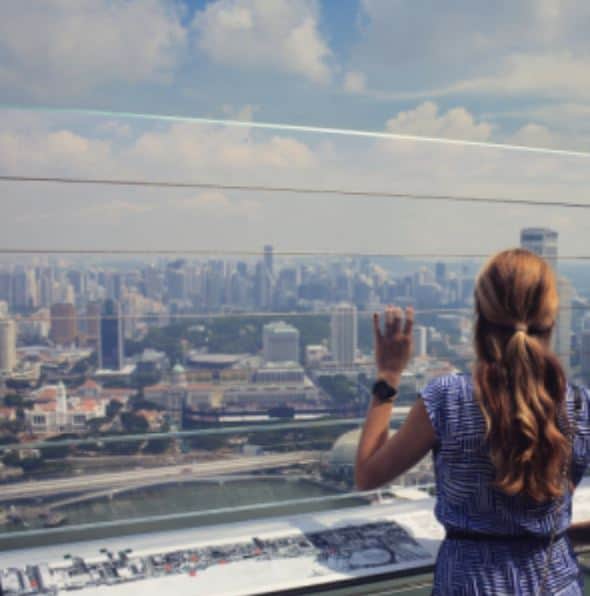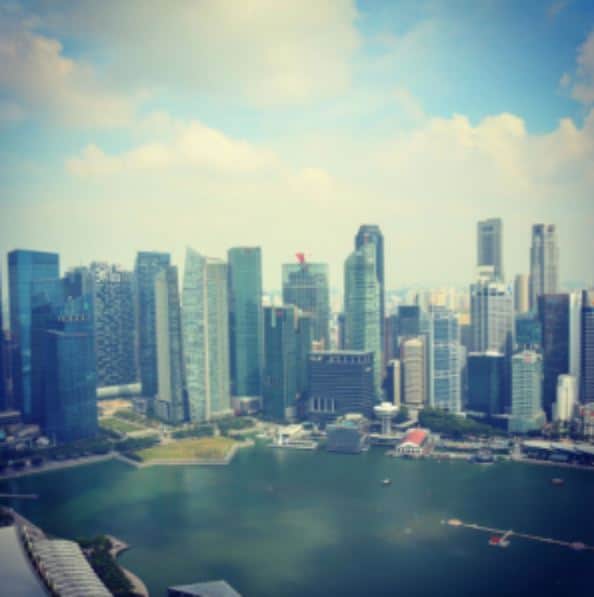 2. Singapore Flyer
Almost every other country that has a giant Ferris wheel. The best views in Singapore from this spot are on the clearest of days. We were lucky to impulsively decide to jump on and have views that enabled us to see as far as Indonesia. Taller than the London Eye the Singapore Flyer provides views that are truly spectacular and well worth waiting for a clear day.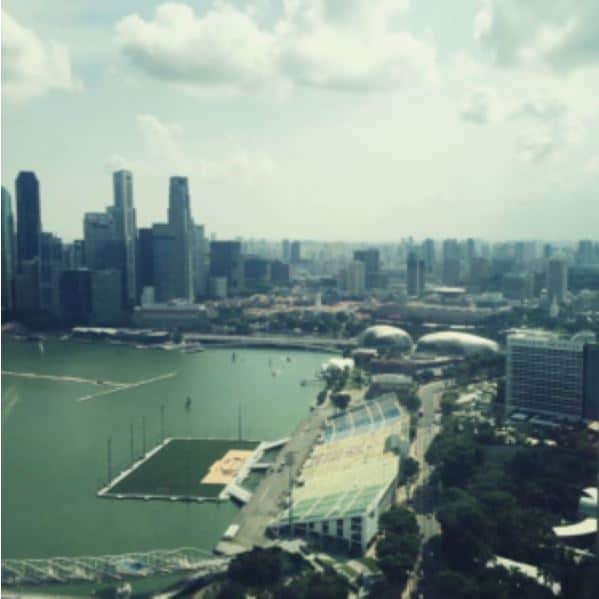 Admission
Prices vary depending on the experience. It is best to check the website, but if you buy an open top bus ticket, they will give you a discount.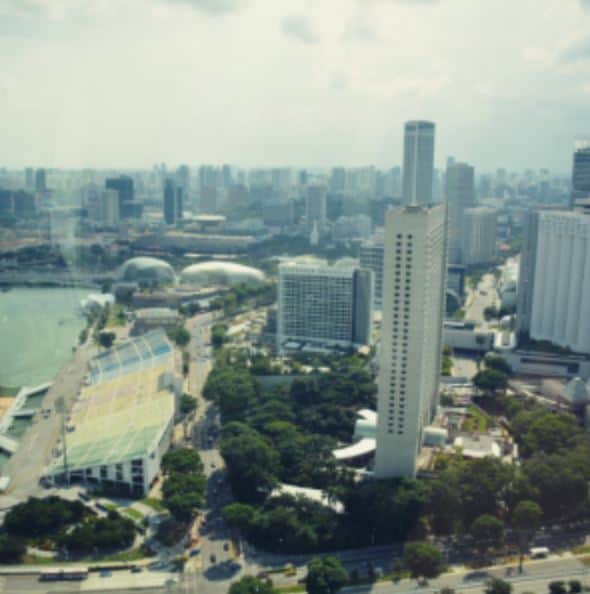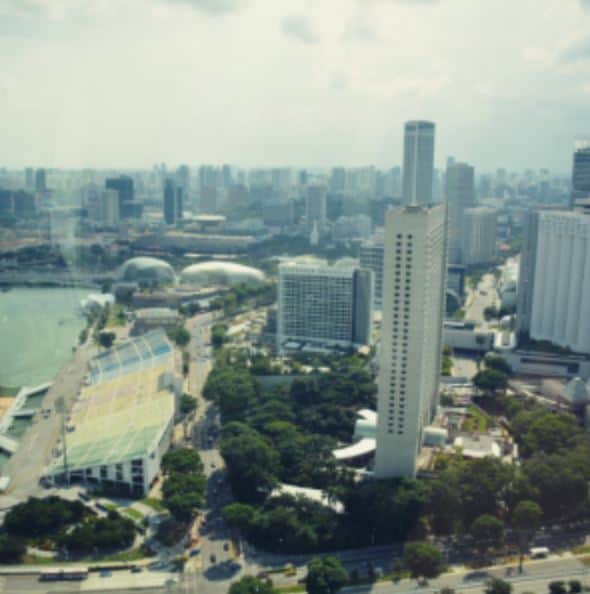 3. Best Views in Singapore – Cable Car
This one is probably my favourite one of the best views in Singapore. It also gives you free access to Sentosa Island. Open from 8:45am -10pm (with last boarding at 9:30pm) and given the monorail into Sentosa is $4 per person it is the perfect way to combine an activity, sightseeing and a theme park in Sentosa Island. Most parks are open 10am – 7pm.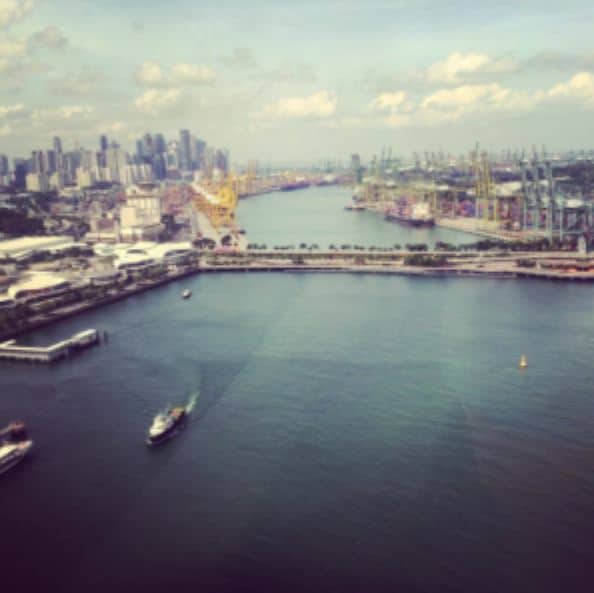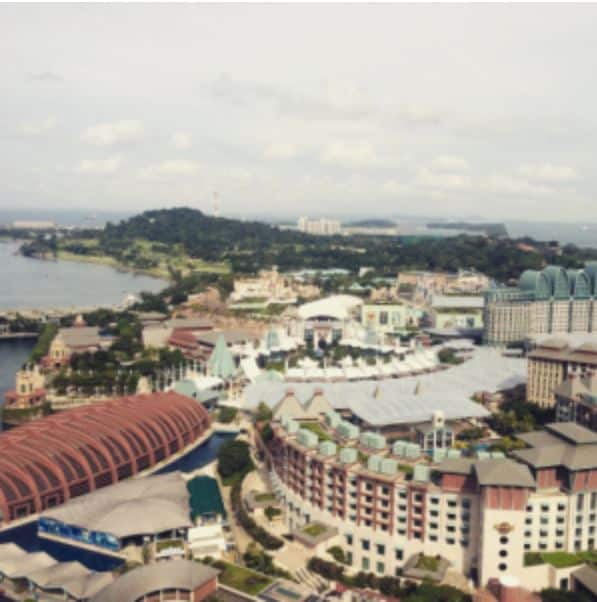 Admission for the Mount Faber Island Line
For the Mount Faber line and Sentosa Island line it is $29 per adult and $18 per child. It is a good idea to combine the two lines for the bonus views of the main island. For an extra $10 you can get unlimited rides for the day.
So there you have it, I have decided to let the pictures speak for themselves. If you have any more questions about the best views in Singapore, feel free to email me at berlinstormblog@gmail.com
Enjoy x
Katriese