Hometown hookup! I hooked up with a guy on Tinder last time I was in L.A. visiting my family. It's funny because when I lived in L.A., I NEVER used Tinder because, well, trash. I got curious and started swiping, not actually thinking anything would happen because most L.A. men are… not great.
I never use Tinder, but…
Then I started talking to this guy from Louisiana who now lives in Santa Monica. The conversation was surprisingly very easy and he wasn't sleazy at all. I made it clear that I was looking only for a fun hometown hookup with the right person. Anything serious would have been difficult to pursue given that I live on a different continent. He was cool with it.
The guy from Louisiana
I laid down some ground rules, specifically saying I don't perform oral on men I don't know and we always use condoms. I also warned him that if he tried to violate any of those boundaries, I would punch him square in the face. I took an Uber from Culver City to his place in the Montana neighborhood of Santa Monica, arriving at 11 PM.
He was gorgeous with these blue eyes that contrasted nicely with his dark hair.  We sat on the couch for about 45 minutes just getting to know each other. I took note of the time and sat up, then I moved in to kiss him. Time for a hometown hookup.
Hometown Hookup
It was a lot of making out, a lot of groping, and me whispering "show me the bedroom." He led me by the hand, first asking me if I wanted any water and then excusing himself to grab a bottle for his own consumption.
As he was in the kitchen, he apologized for the appearance of his apartment (it looked fine), then mentioned his maid putting things where she feels like. "You don't have to apologize, I believe you!" I said. He walked back into the bedroom. "Thank you for believing me," he said as he laughed. 
In the bedroom
We stood in his bedroom facing each other. I began to slowly pull my tank top straps off my shoulders, exposing myself in nothing but a bra now and a body I feel semi-self-conscious over as I've put on some weight in the last year and a half. "You look really beautiful."
I smiled, then he moved forward to kiss me.  "I'd feel more comfortable with the lights off," I said. "Sure, that's no problem."
And the lights came off and so did our clothes, each article falling into a pile on top of each other. His body, scented gently with a mild-smelling cologne, was amazing. Very lean, very fit, but soft to the touch. We made a natural transition onto the bed, our lips never losing contact and our intimate parts coming to life. I can't remember the last time I was with someone of that girth. Um, probably Lithuania (of course).
Sex and conversations
Then it was the usual story: foreplay, asking for a condom, the momentary pause before penetration (and it's that anticipation in those two seconds that is sometimes better than the sex itself), a fistful of high-thread count bedsheets, sweat beads, multiple orgasms and multiple sarcasms (he has this uncanny ability to carry a conversation during sex AND make me laugh while doing it), switching positions, and me feeling like a turkey getting stuffed on Thanksgiving.
We'd been going at it for about two hours or more and I could feel my voice box starting to tap out (I get very loud).

The intensity almost ripped me in half
In this hometown hookup there was a point where I asked him to take me from behind and while he was more than willing to oblige, the girth of his penis made it a little difficult to grant that request.  Jesus, he's going to rip me in half. RIP my insides.
I could actually feel my perineum tear just slightly and though I don't have children, I can only imagine this is a small taste of what it's like to give birth in reverse. But he managed to make it in and it felt pretty incredible thereafter. His stamina was impressive and his spooning skills were top notch.
Afterwards
"If you need anything to make you more comfortable, just let me know and I'll fix it for you. And if I can't fix it for you now, I can fix it for you in the morning.""
Don't hate me for this, but I actually can't stay. I should probably get going. I have to meet my family early in the morning for breakfast."
Then I got dressed, thanked him for a wonderful evening, and went back to my hotel. What a hometown hookup.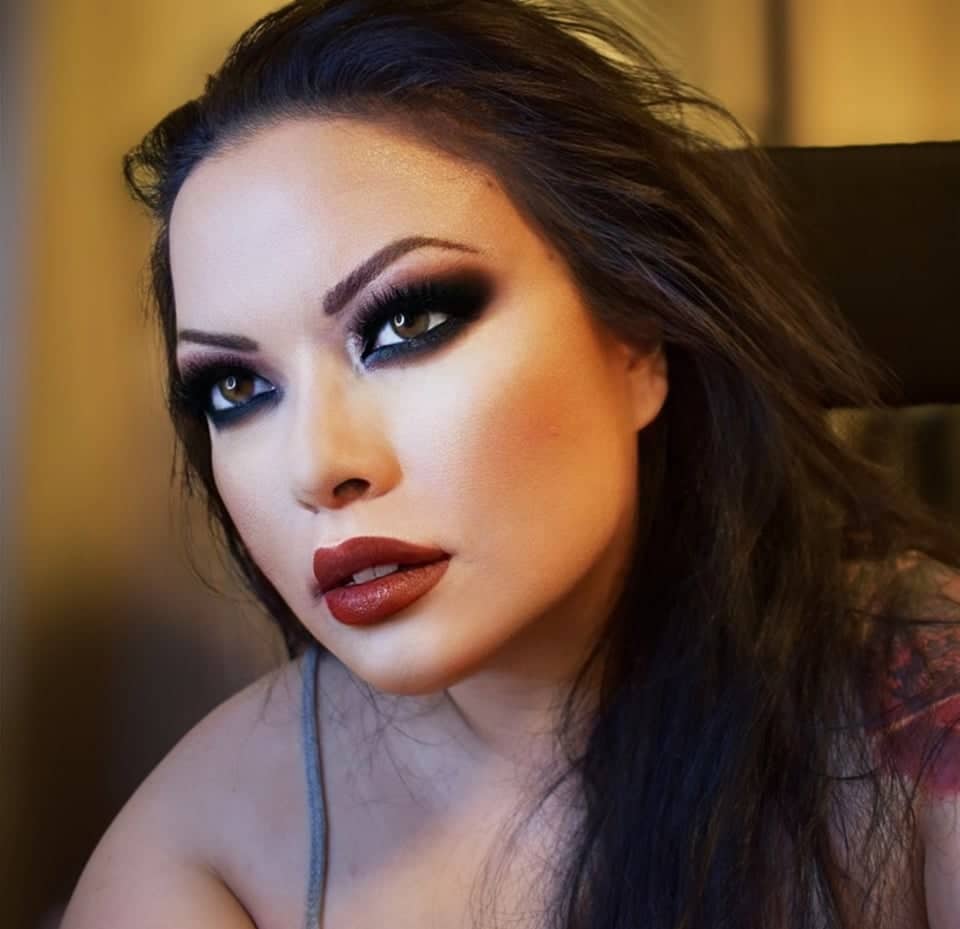 Annika is a native of Los Angeles, California now living in Gothenburg, Sweden. Working as a technical writer in the gaming industry, in her spare time, she enjoys cooking, video games, and sleeping. You can find her on Instagram as @travelingwhilekhmer.