Are you ready for a trip to Kyrgyzstan? My name is Aidana, and for the last 3 years I have been working as a tour guide in Kyrgyzstan, Asia. I would like to share my experience and inspiration about Kyrgyzstan, a destination that is off the beaten path and most likely not on your bucket list, but let me tell you why it should be! Read on and make your plans for a trip to Kyrgyzstan!
Kyrgyzstan – A Stunning Destination off the Beaten Path
About Kyrgyzstan
Kyrgyzstan is a mountainous country located in Central Asia, bordering Kazakhstan, China, Uzbekistan, and Tajikistan. Bishkek is the capital city. It is one of the smaller countries in Central Asia and is landlocked.
When I started working as a guide and traveling around Kyrgyzstan, I saw different regions and experienced how people live in these areas. I also got to see the beautiful nature of this country.
Hospitality
When I travel I pay attention to people that live the country and their attitude towards you. In Kyrgyzstan, our culture of hospitality is very important and you can see that when you travel around.
Most of the people are simple and always glad to help. One time I was traveling with a group of tourists. We stopped in one yurt (tent), where we saw a few children playing. Their parents were preparing a typical Kyrgyz dish with meat. When we stopped the children were really happy to see tourists, and the parents invited us to the yurt for tea. We entered and were served soured cream and fried dough with fermented mare's milk, and they asked the tourists some questions. They were interested to learn where they were from and if they liked traveling around Kyrgyzstan. This left not just the tourists but me with a great impression of the hospitality of the people here. There are many stories like this.
Organic food
The majority of people in Krygzystan are mostly self-sufficient. Vegetable gardens and fruit trees provide a lot of sustenance to villagers. The people here are so friendly and welcoming that tourists are often invited into their houses. Sometimes they even share a delicious meal with home-grown ingredients.
In addition there is one of the most beautiful lakes called Sary – Chelek, where you can find native apple trees. In the forest called Arslanbob you can find native walnut trees.
Beautiful nature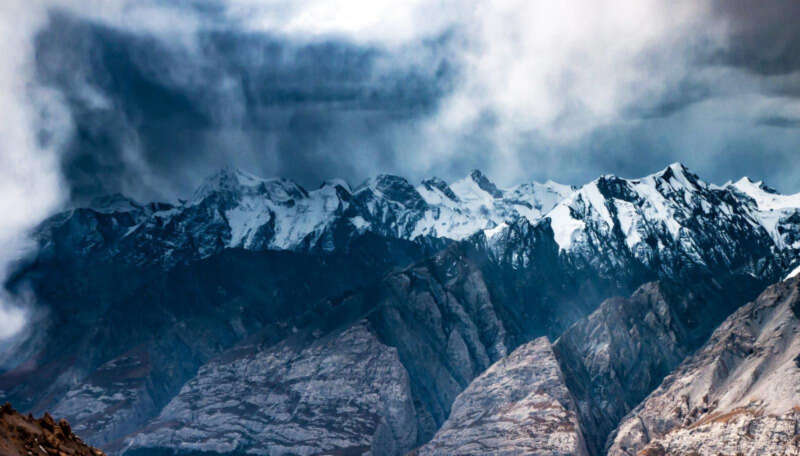 Another thing for your Kyrgyzstan itinerary are the amazing mountains that have good hiking trails, canyons and lakes. While traveling around the country you can see different landscapes at different altitudes. Different flowers grow at different altitudes. And the mountains are different in every season. For example, in summer they are green, but in the winter it is snowy. In autumn they are red and colorful, and in the springtime there are a lot of flowers.
The Best Time to Visit
While Kyrgyzstan is a destination off the beaten path, it is well worth a visit. The country is different during the different seasons.  If you would like wildflowers you should to visit Sary – Chelek lake and see more in the spring time (March-May). There are over 100 types of flowers.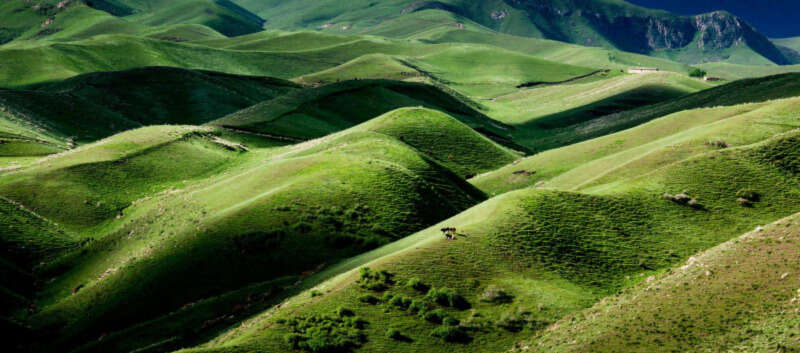 From June-August the weather is perfect to visit most of the mountains, and everything will be green. On bazars you will find fresh vegetables and fruits during summer.
In autumn it is nice to see the different colors. You will see a lot of cattle on the road because all of them come down from the mountains to the villages.
Winter is a good time for skiing, which was especially true this winter, because we have a lot of snow.
Kyrgyzstan is a small country but a lot to discover. Come here to find new places in Asia and open for yourself a new country. Hopefully this article helped you plan your trip to Kyrgyzstan.
Hello,
My name is Aidana and I am a travel guide in Kyrgyzstan. Recently I opened tour agency in Kyrgyzstan. I am passionate about travelling around Kyrgyzstan and also share my travel passion to other travellers.