This week's Meet and Greet is all about
Noraly Schoenmaker
, solo motorbike adventurer! Noraly is a fantastic writer (I mean have you read some of her
articles
on our site?!) and all-round awesome woman. Noraly is very active on social media, so if you want to travel the world like she does, check out her itchy boots channel on YouTube!
Here, Noraly shares some of her best travel advice and a bit about herself.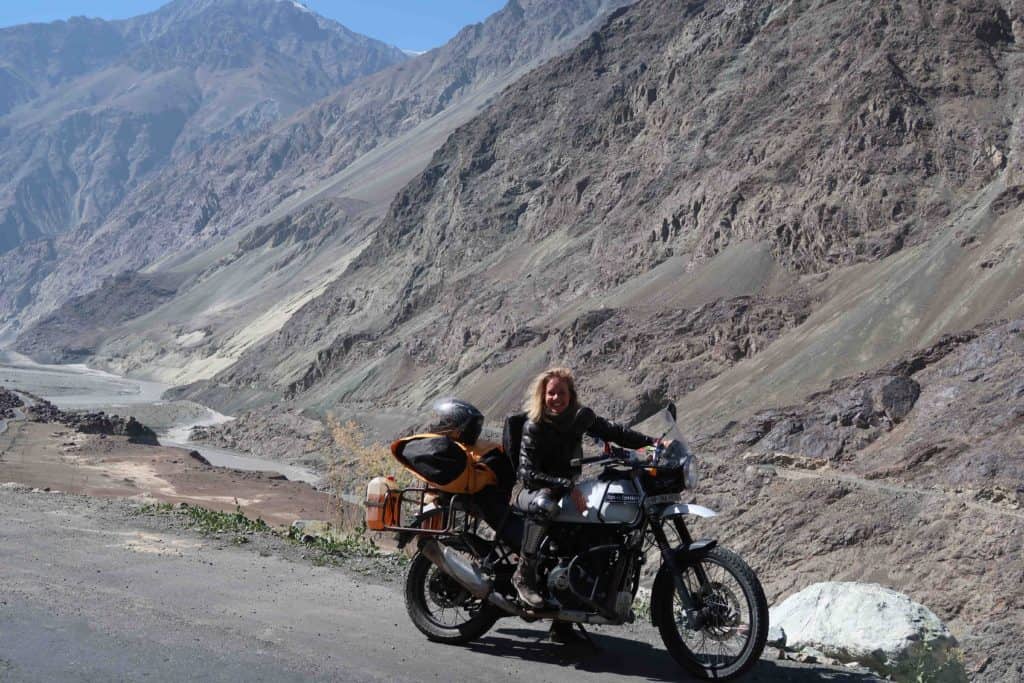 Meet & Greet – Noraly Schoenmaker
Noraly, tell us about the thing you do that you're most proud of (this could be your job, your blog, your hobby, your family, your volunteer work, anything).
I sold everything I owned to travel full-time. I'm now getting the motorbike ready that I bought in India to ride it solo across Asia!
Why are you proud of it? What about it is inspiring to you?
It takes courage to leave everything behind and start a completely new life – all on your own. I did not regret it one second though!
What is your favorite travel tip, piece of advice, or hack?
Don't let other people project their fear of
solo travel
on you! You can do this. You own. this.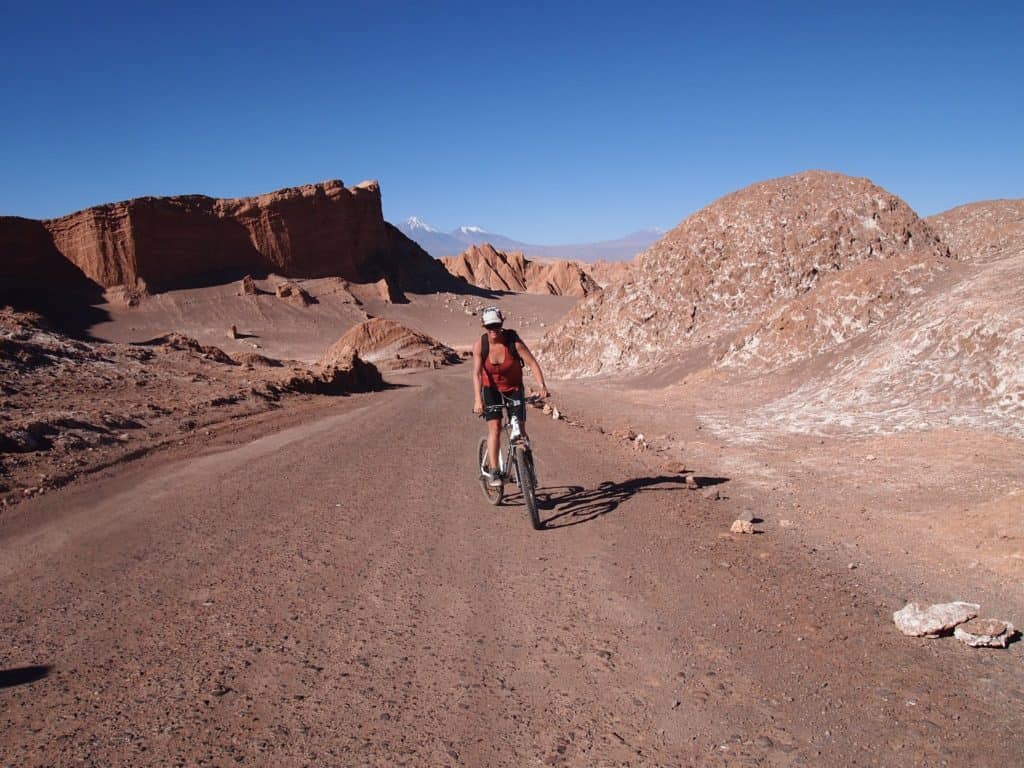 What's the biggest lesson you've learned from your travels that you'd like to pass on?
I've learned that 99% of the people you'll meet along the way are GOOD people. I've gotten myself in endless tricky situations and there were always people that helped me. Always. From getting stuck at the border between Honduras and El Salvador in the nighttime, to getting lost in Siberia, to getting wheels-deep stuck in mud while riding my motorbike in a remote valley in the Himalayas. Locals always came to my rescue. I think this is important to keep this in mind as so many women are afraid to travel alone.
I've gotten the question "is it safe to travel to…." so many times and I just want to tell these women: YES! It's safe. Unless you wander into some war zone or stumble drunk into a ghetto in the middle of the night – you will be fine. After all, you wouldn't do those things at home either, would you?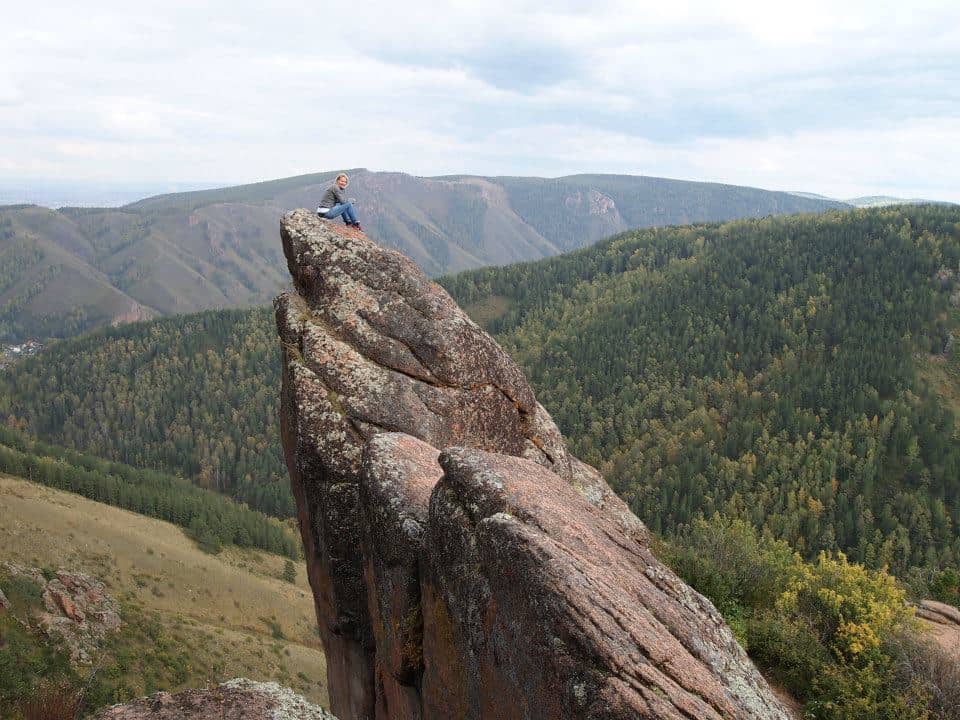 Was there a time you ever wanted to quit? How did you deal with that situation, or overcome it?
There was this time when I found myself in the remote mountains of Myanmar, in a small village – with malaria. Nobody there spoke English and I was so sick that at some point I thought: "this is it. I'm going to die alone here. And nobody would even know". That was one of those moments when I thought: "and why on earth did I wanted to do this??" But I managed to get myself on a bus to a large city – vomiting out of the window for 14 hours straight. I went to the hospital, got treated and got better. It made me realise I can actually really take care of myself. As soon as I felt better – I continued traveling. No quitting travel for me!
What's your travel style Noraly? How would you describe it?
I have always been a low-budget solo traveler. Roughing it on the cheapest accommodation and the worst public transport services. Quite recently I changed my style though. My love for travel had to start sharing first place on the passion list with riding motorbikes. I dare to say that perhaps I love riding motorbikes even a tiny bit more than traveling. Can you imagine! So I started to travel by motorbike.
An entire new world opened up to me, in which I suddenly had to deal with quests to find petrol in remote areas and bad, bad motorbike break-downs. Traveling by motorbike is definitely not low-budget anymore – but in return, I get so much more freedom! Being able to stop whenever and wherever you want and ride into unexplored territory completely by yourself is beyond satisfying.
Thanks so much for sharing, Noraly!
You can find Noraly Schoenmaker at her website, and on social media. Don't miss out on all the fantastic episodes on her itchy boots channel on YouTube! You can also connect with Noraly in the
Her Adventures
Community (along with tens of thousands of other amazing ladies!).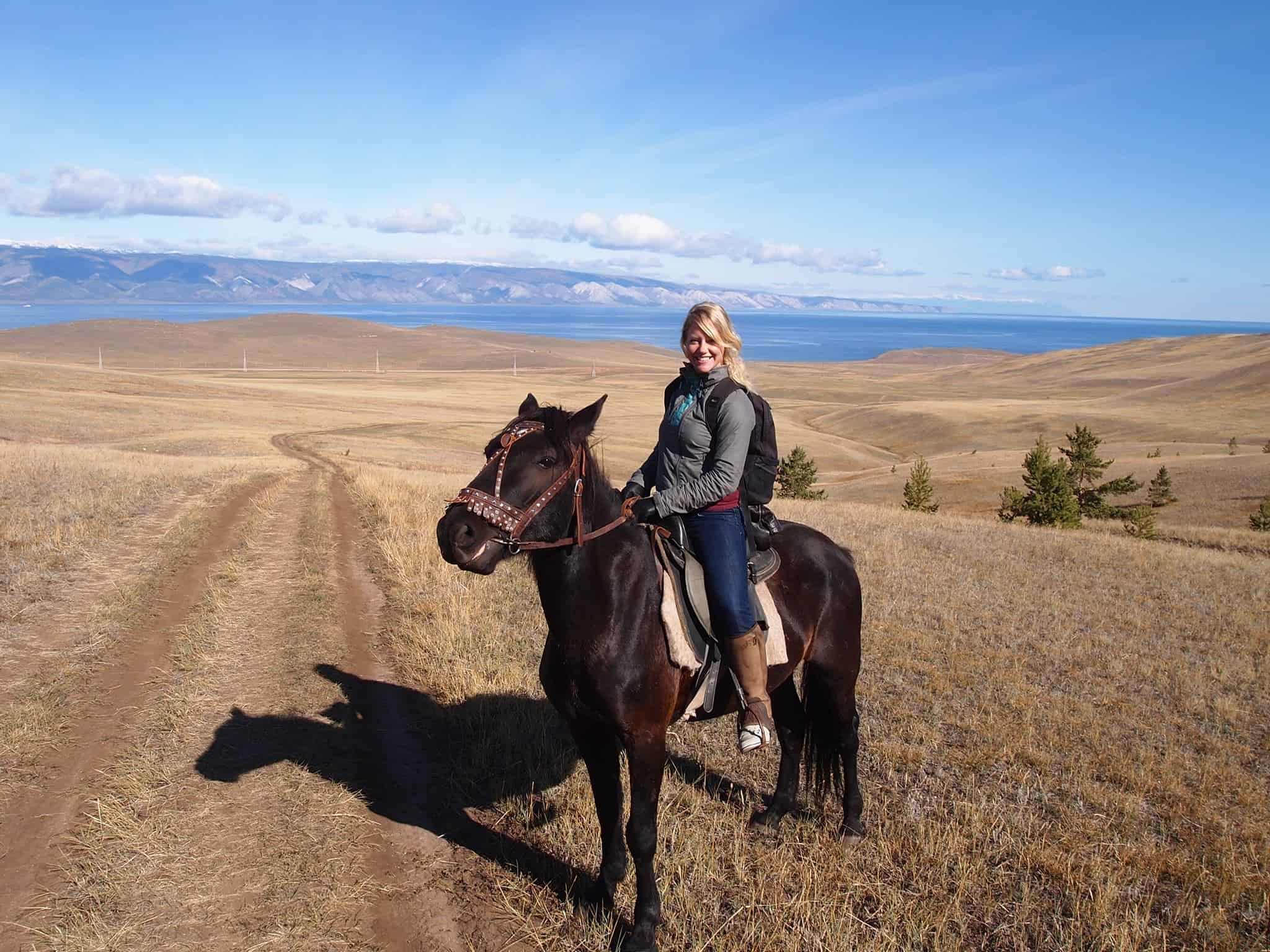 Her Adventures is an education and empowerment community dedicated to helping women explore beyond their boundaries. We welcome all people who identify as non-masculine/non-male to connect, educate and inspire each other with their stories, fears, knowledge, questions, and ideas. Because together we make each other strong. We hope you will join us and see the world.