Greece, the land of ancient philosophers, the birthplace of democracy of western civilization, the cradle of mythology, a place of dreams for so many. Are you traveling to Greece and want to get into the mood? Or are you planning to travel to mainland Greece or the Greek islands by book? No matter your reasons, we collected our favorite books about Greece to start you dreaming!
This post contains affiliate links. This means we make a small commission at no cost to you if you click through and make a purchase. All prices listed are accurate at time of publication.
Best Books About Greece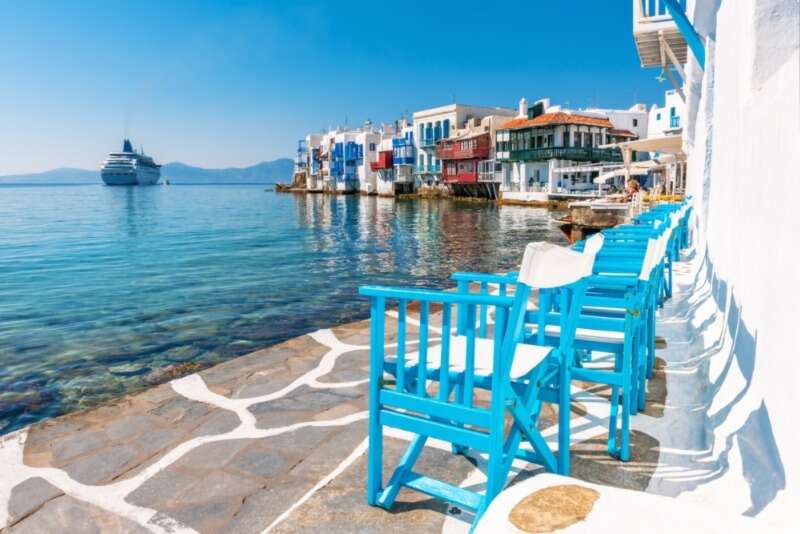 Memorable Fiction Books Set in Greece
1. Nikos Kazantzakis – Zorba The Greek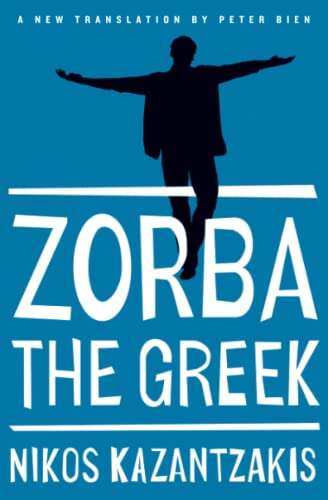 Nikos Kazantzakis was one of the most important writers of modern Greek literature. He was nominated for the Nobel Price in Literature nine different times. It's impossible to pick just one of his incredible works, but let's start with Zorba The Greek, first published in 1946. Zorba is an energetic, passionate, and unpredictable working man. He travels to the island of Crete with the narrator in this novel who's name we do not know. The narrator owns a lignite mine, in which Zorba wants to work. The two men are vastly different, but they develop an extraordinary friendship over the course of this classic. It's a simple story, but one that is about life. How one deals with the tragedies, the failures, and the beauty of it. Zorba The Greek is one of the best novels about Greece, as it allows us to travel back in time with a figure that embraces life to the fullest.

2. Nikos Kazantzakis – The Last Temptation Of Christ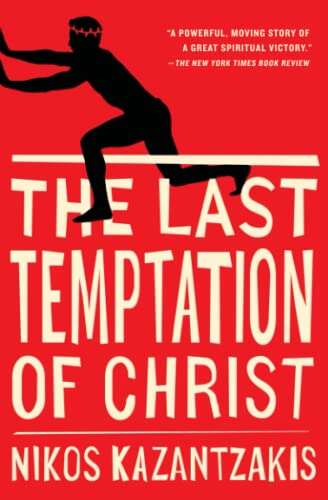 There's no way to decide which book is a greater work of Greek literature: Zorba The Greek, or The Last Temptation of Christ. The only solution? Read them both! Many books have been written about the life and death of Jesus Christ, but the world of book critics largely agrees that first published in 1955, The Last Temptation Of Christ is a masterpiece. The fact that Nikos Kazantzakis depicts his main character Jesus as more of an earthly than a divine figure created lots of controversy. Every human, even the son of God, has good and evil in him, but channeling the evil into the good is what ultimately makes the difference. A classic Greek novel by this fabulous author that'll give you lots to think about!

3. Rick Riordan – Percy Jackson And The Olympians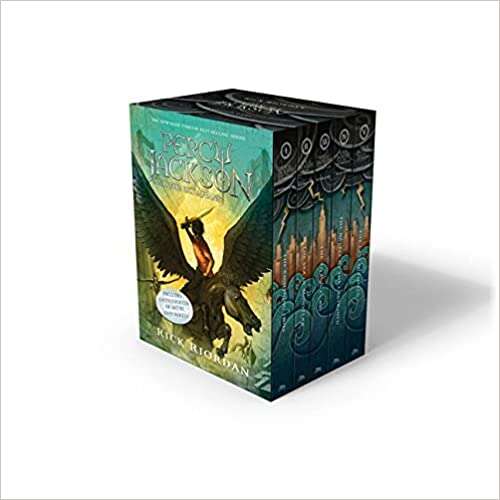 Fantasy, young adult, fiction, and Greek myths all in one! Percy Jackson And The Olympians is a series of five books, following twelve year old Percy, the son of the sea god Poseidon, and his demigod friends on their adventures. Can they save the Greek gods from their enemies? This book is ideal for younger readers as well as older readers!
Tip: this series has been turned into a movie. DO NOT watch the movie first! Books first, movie second!

4. Madeline Miller – The Song Of Achilles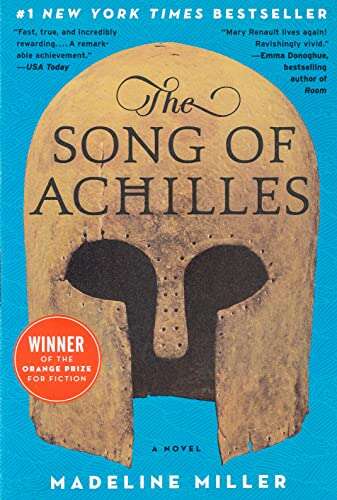 The Song Of Achilles is a very popular historical novel, but it's more than that: a mix of Greek myths, and young love. It was published in 2012, it won the 2012 Orange Prize for Fiction. It is a reimagination of Homer's The Iliad, including the LGBTQ elements. In this must-add to your reading list, the irresistible Achilles meets the awkward Prince Patroclus. Together, they start training with the centaur Chiron, until terrible news reaches them: Helen of Sparta has been kidnapped. All heroes are needed to lay siege to Troy, and when Achilles decides to go and seek glory, Patroclus reluctantly joins him. But before the end, fate will demand a sacrifice.

5. Victoria Hislop – Those Who Are Loved
Those Who Are Loved is a story set during World War II, precisely in Athens in 1941, and a great work of historical fiction. The Germans occupy the country, and there are deep political divides everywhere, even in Themis' family. Themis is 15. Deeply influenced by the atrocities she witnesses, she finally decided to join the resistance. Following the occupation, a civil war ensues. Themis joins the Communist Party and ends up imprisoned. But in prison, she meets someone, and she has to decide between her principles and the desire to live. Will it be a love story? Or a tragedy? Learn about a difficult period in Greek history, and a side of World War II that is often neglected in favor of other stories in that context.

6. Louis de Bernières – Captain Corelli's Mandolin
Greece, 1941, during World War II. Greece is occupied. On the Greek island of Kefalonia, an Italian officer named Captain Antonio Corelli is given the cold shoulder by the locals. But over time he wins their hearts. There's a special young woman, but she has two suitors. Can young love survive this war? And which one will she choose? Captain Corelli's Mandolin is a historical novel and an epic hybrid between comedy and tragedy.

7. Stephen Fry – Mythos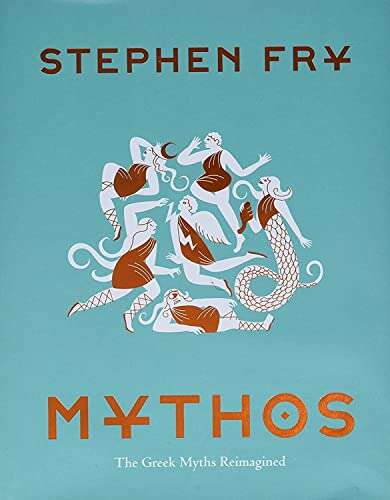 Stephen Fry's Mythos is an entertaining retelling of the ancient Greek myths. Zeus and his contemporaries are brought to life in Fry's funny and brilliant story telling. Other volumes of Greek mythology books can feel very dry, Mythos offers a fresh perspective and is a great read!

8. Mary Renault – The Last Of The Wine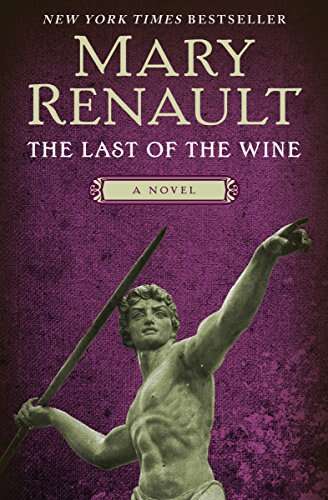 The Last Of The Wine is the story of Alexias, scion of a minor patrician family in Athens, and Lysis, his best friend and lover. Together they study under the great Greek philosopher Sokrates in an era of upheaval due to the Peloponnesian War. Through the development of their relationship, Mary Renault paints a picture of ancient Greek culture. Her vivid characters and engaging writing style will draw the reader in from the first paragraph.

9. Petros Markaris – Deadline in Athens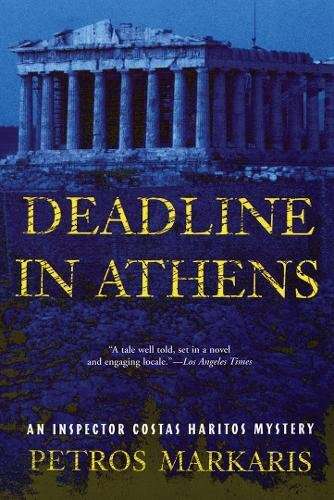 One of the best Greek authors of thrillers, Petros Markaris wrote a brilliant series of detective novels. Deadline In Athens is the first book in the series, starring grumpy Athenian police investigator Costas Haritos. Two Albanians are murdered in their home. To Inspector Haritos, it seems like a clear cut case. But then a celebrity television news reporter from Albania starts getting on his nerves. She is suddenly murdered, and that's when everything changes. This crime novel is witty, and a must-add to your list of books set in Greece!

10. Edith Hamilton – Mythology: Timeless Tales of Gods and Heroes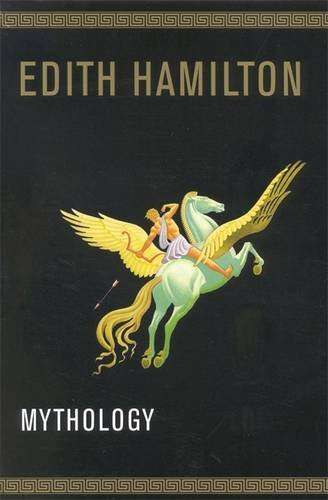 Mythology: Timeless Tales Of Gods And Heroes is one of the best Greek mythology books out there. A classic A – Z collection of Norse, Roman and Greek myths, this book is a wonderful source for reference material, as well as a great read for those interested in the topic. Edith Hamilton brings these ancient Greek gods to live like no other, a good reason to pick up this book.

11. Maeve Haran – The Greek Holiday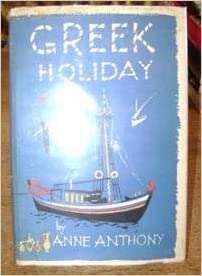 Are you looking for a fun, light-hearted book set in Greece for your summer vacation? The Greek Holiday is the story of Dora, Penny, Nell and Moira, old friends since the days when they all went to university together. They decide to go on a trip to a remote Greek island for some sunshine and fun, like they did back in the day. But times have changed, and now they are all looking for something to help them through a difficult time in their life. Will it still be the fun holiday they hoped for? Or will their problems get in the way? Find out when you travel to Europe by book!

12. Pat Barker – The Silence Of The Girls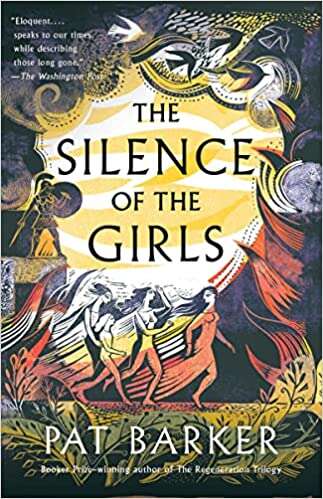 Once upon a time, Briseis was the queen of one of Troy's neighboring kingdoms. But her homeland was conquered, and she was given to Achilles as a concubine. Trying to adapt to her difficult new life, Briseis suddenly finds herself the object of two men's desires: Achilles, and Agamemnon, who is the leader of the Greek forces and known for his brutality. At the same time, these two powerful leaders of the Greek army are laying siege to the city of Troy. Nobody knows that Troy's fall is just ten weeks away. Pat Barker gives a voice to one of the many women behind the scenes of war in the ancient world.

13. Leah Fleming – The Girl Under the Olive Tree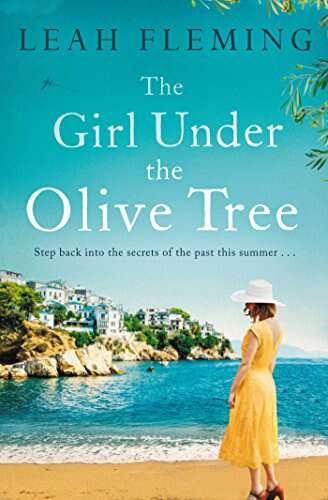 In May 1942 the island of Crete is invaded. Sixty years later, Lois and her son Alex take their great-aunt Penelope, who was there when the island was invaded, back for a special birthday celebration. What they didn't know or expect was that her Greek friends would all come to see her, and that she would reconnect with an old friend. The Girl Under The Olive Tree is a heart-warming story which gives the reader a great idea of the island then and now.

Must-Read Nonfiction About Greece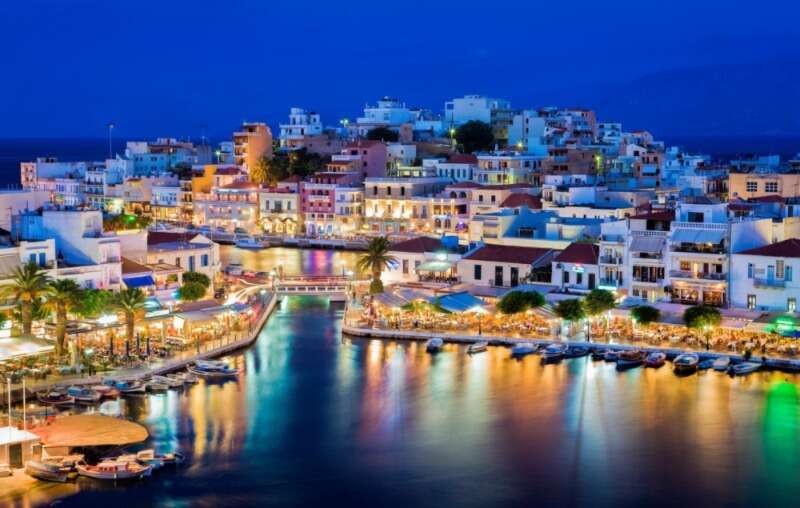 14. Lonely Planet Greece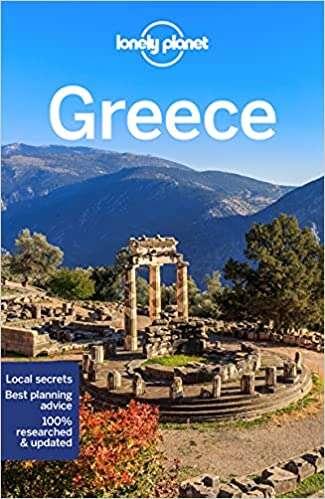 A Greece travel guide is a must-have for everyone planning a trip. Lonely Planet is known to offer the best up-to-date advice on what to see, but also on what to skip. Start your Greek journey from the comfort of your couch so you are perfectly prepared when you get there.

15. Richard Clogg – A Concise History of Greece
Richard Clogg's A Concise History of Greece is just that – a concise introduction into the adventurous history of modern Greece, ranging from the late 18th century to today. Clogg, considered an authority on the subject, created one of the best books about modern Greece.

16. Edith Hamilton – The Greek Way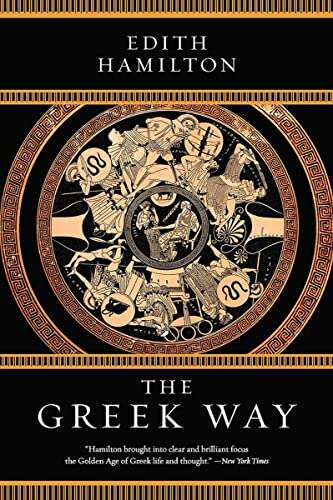 Five hundred years before Christ: the golden age in ancient Greek history, when the country produced philosophy, art, and much more that persisted through the ages, things we still today find in Greek culture (and many other cultures as well). Edith Hamilton makes the reader feel as if they are right there, walking along the ancient roads, watching people do their genius work. A great read for those wanting to explore the stamp Greek civilization has put on our world.

17. Sue Monk Kidd & Ann Kidd Taylor – Traveling with Pomegranates: A Mother and Daughter Journey to the Sacred Places of Greece, Turkey, and France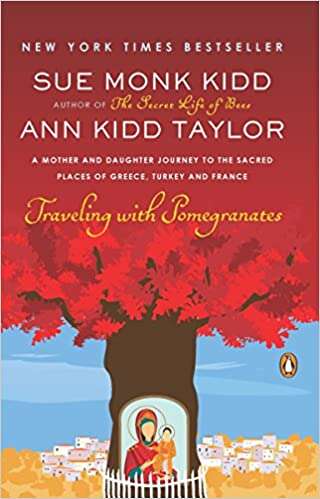 You may know Sue Monk Kidd best for her incredible novels The Secret Life Of Bees and others. In Traveling with Pomegranates, she and her daughter Ann offer a dual memoir. Together they embarked on a journey of self-discovery, and re-discovery of each other, to Greece and France. It's a beautiful book about the mother-daughter bond, and a spiritual journey taken together.

18. Henry Miller – The Colossus Of Maroussi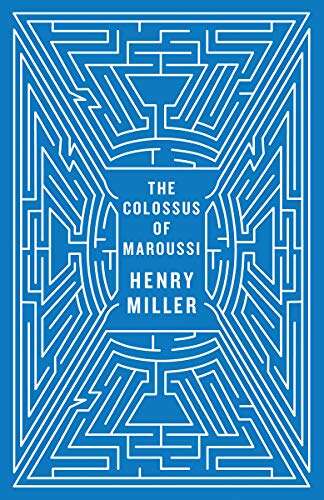 While Henry Miller published some of his most famous work (Tropic Of Cancer) before he wrote his travel book The Colossos of Maroussi, this one is considered a seminal classic in travel literature. The back story: In 1939, in the early days of the second World War, Miller left his home in Paris, France, and traveled to the Greek island of Corfu, invited by a friend and fellow writer, Laurence Durrell. The book is the story of the Greek writer George Katsimbalis, though there is speculation that it is rather a self-portrait of the author. In any case, be ready to explore Greece's beautiful countryside and have plenty of adventures along the way!

19. Gerald Durrell – The Corfu Trilogy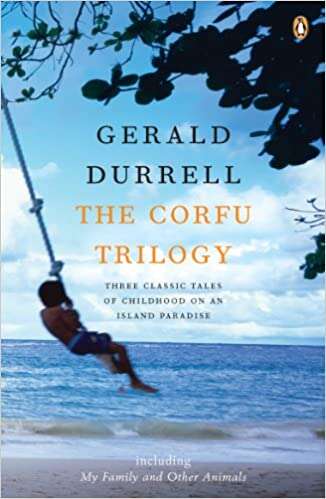 Gerald Durrell, British naturalist, zookeeper, writer, television presenter, and conservationist, lived on the beautiful island of Corfu with his family from 1935-1939, from age 10-14. The Corfu trilogy tells the tales of a childhood full of adventures. Little Gerald discovered all kinds of animals that mesmerized him, but there were troubles with his rather eccentric family, too. We love this true story!

20. Nicholas Gage – Eleni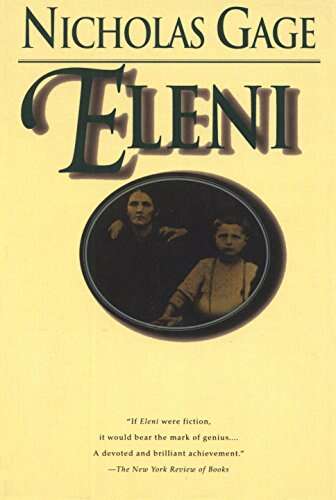 Eleni is the true and heartbreaking story a family torn apart in the Greek civil war. It's 1948, and children are being abducted to be sent to communist camps. To protect her four children, Eleni Gatzoyiannis arranges for them to flee and join their father, who has found work in the United States. But a mother's secret can be exposed, and things go terribly wrong. Eleni is imprisoned, and then executed. Her son, Nikos Gatzoyiannis, and her three daughters managed to join the father. Nikos later changed his name to Nicholas Gage and wrote this harrowing account of his childhood.

21. Anthony Everitt – The Rise of Athens: The Story of the World's Greatest Civilization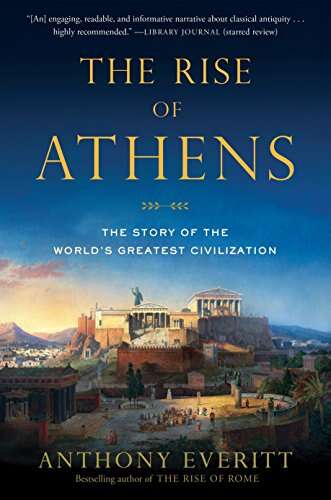 How could a tiny city state in ancient Greece rise to become the most influential civilization in history? Anthony Everitt portrays Athen's 500 year rise through the democratic revolution in the very beginning, Athen's cultural and political golden age, and its eventual decline to the city we know today. This account of the rise and fall of Athens is not just extremely interesting, but it is VERY readable. No dry ancient history here!

22. Sofka Zinovieff – Eurydice Street: A Place in Athens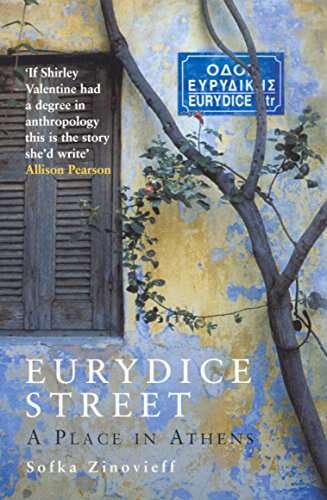 As a student, Sofka Zinovieff fell in love with Greece. Back then, she never imagined that one day it would be the place where she would live and raise a family. But then she married an expat Greek, and years later, after having two beautiful daughters, they all return to Athens to build a new life there. As anyone who has ever done this knows, starting over in a new country is anything but easy. Is it worth the effort in the end? Read Eurydice Street: A Place in Athens and find out!

23. Patrick Leigh Fermor – Roumeli: Travels in Northern Greece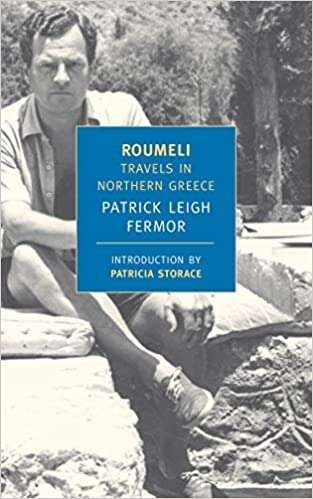 Go on a wondrous and sometimes strange journey with famous author and travel writer extraordinaire Patrick Leigh Fermor. If you look at a map, you won't be able to find Roumeli. It is a name that was once given to all of Northern Greece. Explore the craggy landscape, visit monasteries, and learn how people lived in the rugged countryside in one of the greatest Greek travel memoirs.
Fun fact: Sir Patrick Leigh Fermor's summer house, located in the small village of Kardamy in the Peloponnese, is a hotel!

24. Roderick Beaton – Greece: Biography of A Modern Nation
Biography Of A Modern Nation was published in recent years, 2020 to be exact, and it is hailed to be the best history of Greece on the market. The financial crisis of 2010 and the years that followed in Europe and in Greece has taught us that we might not understand modern Greece as well as we thought. This book sets out to rectify that. It's a must-add to the reading list of everyone interested in modern Greek history.

25. Barry B. Powell – Greek Poems to the Gods: Hymns from Homer to Proclus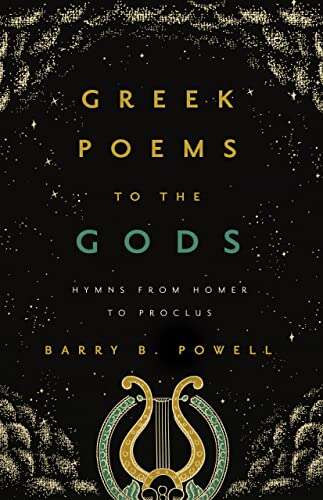 In ancient times, the hymn was a vital art form. In Greek Poems to the Gods: Hymns from Homer to Proclus, Barry B. Powell collects epic poems from, well, Homer and Proclus, but also works of the great Hellenistic poet and courtier Callimachus, and the legendary poet Orpheus. This perfect book compresses over a thousands years of Greek hymnic tradition into one single work.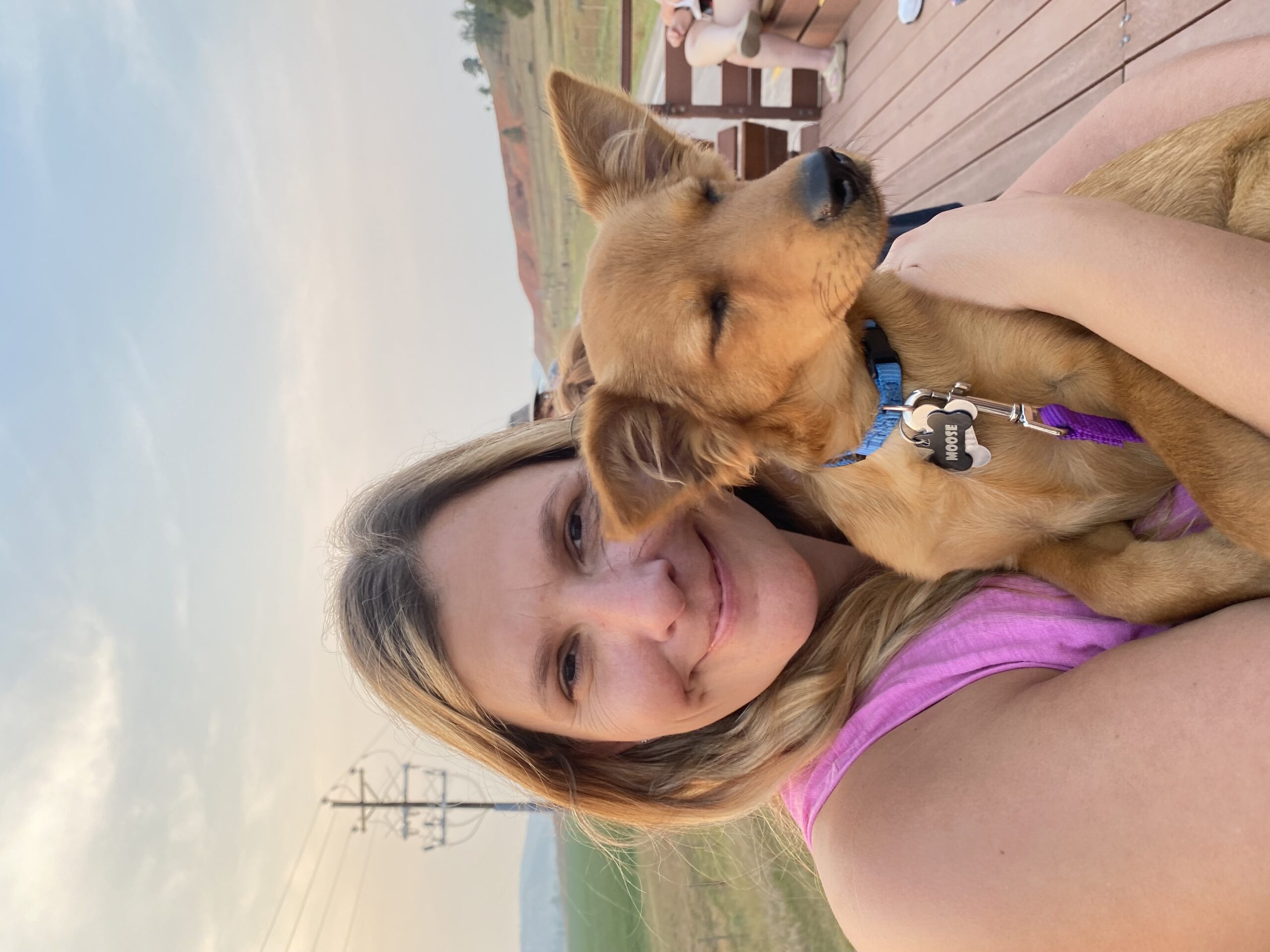 Jenny grew up in Germany. All she ever wanted out of life was to leave and have adventures. Jenny always traveled as much as the budget would allow, and when she met her husband traveling became a full-time thing. You can follow Jenny on her blog and Facebook.