Did you read our comprehensive 10-day Portugal itinerary and spontaneously book a trip? Or are you intrigued and want to learn more about the history of Portugal, and the stories its talented writers have to tell? Congrats, you have come to the right place! The avid readers at Girls Who Travel have put together a list of the best books about Portugal. Get ready to travel by book!
Best Books About Portugal
Are you excited to travel by book? How about traveling to Portugal for real: with Girls Who Travel? From May 12-18, 2023 you have the chance to discover Portugal a group of like-minded women! Hurry, there are only a couple of spots available! Click here to DISCOVER PORTUGAL!
Fiction
These are our favorite Portuguese books in the fiction section!
1. Fernando Pessoa – The Book of Disquiet
Fernando Pessoa is a man who wore many hats: translator, publisher, philosopher, literary critic, poet, writer. He was one of Portugal's most significant literary figures and greatest poets of the 20th century. If poetry doesn't get you excited, don't worry. The Book Of Disquiet is an autobiography (but not in rhymes), though attributed to Bernardo Soares, one of Pessoa's pen names. Enjoy a master of his trade ruminating about eternal questions in this literary masterpiece, which wasn't published until 47 years after Pessoa's death.
Buy it now on Amazon!
2. Fernando Pessoa – Poems of Fernando Pessoa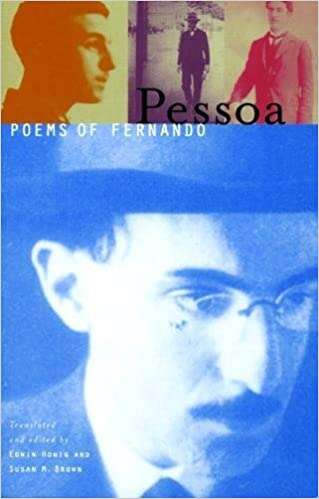 If you are an admirer of poetry, you shouldn't miss the complete works of Fernando Pessoa. He wrote his poems under several pen names, each of which had its own 'voice'. In this collection, they can all be heard and enjoyed.
Buy it now on Amazon!
3. José Saramago – The Year Of The Death Of Ricardo Reis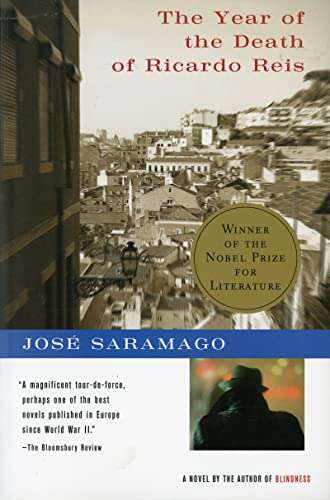 It's hard to pick the one book by José Saramago you should read. A winner of the Nobel Price in Literature, Saramago has produced many works worth your time. As an atheist, avid critic of the Catholic Church, the European Union, and the International Monetary Fund, Saramago expressed his views in his works, to the point where one of his books was even politically censored. Which, admittedly, makes us want to read his books even more!
Start with The Year Of The Death Of Ricardo Reis, a novel set in Portugal in the 1930s. A dictator is trying to take over the government, and the country is on the brink of civil war. The main character, Dr. Ricardo Reis, has just returned to his home in Lisbon after a stay in Brazil. It came to his attention that the great poet Fernando Pessoa passed away, and now Dr. Reis feels the need to try his own hand at poetry. While aimlessly living his life, he meets three strangers that change everything.
Buy it now on Amazon!
4. Pascal Mercier – Night Train to Lisbon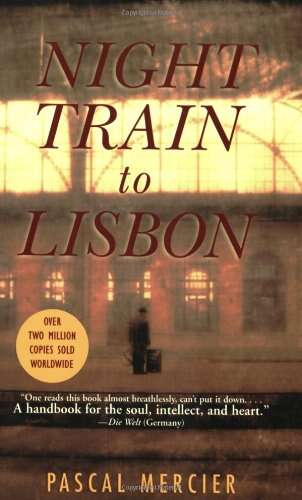 Swiss Peter Bieri chose the pen name Pascal Mercier to write Night Train To Lisbon. Raimund Gregorius is a teacher in Switzerland, his life nothing but routine. All that is put into question after he meets a Portuguese woman who recommends a book about Amadeu de Prado that changes everything. One day, Raimund Gregorius boards a night train to Lisbon, which proves to be the start of something extraordinary.
This novel will inspire you not just to think about life, but also to hop on a train (or plane) and explore the beautiful city of Lisbon for yourself!
Buy it now on Amazon!
5. Sophia de Mello Breyner Andresen – Exemplary Tales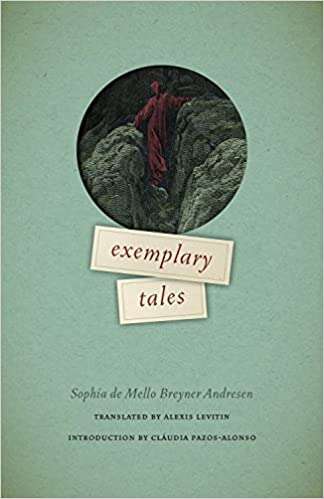 This collection of short stories by Portugal's second greatest poet of all times, Sophia de Mello Breyner Andresen, was published in 1962. In it, he invites readers to consider ethical issues that were prevalent during the Salazar dictatorship, and raises the ideals of love, poetry, and holiness to something everyone can accomplish. Each story holds a lesson that was valid then and may just be valid today, too.
Buy it now on Amazon!
6. Maria Judite de Carvalho – Empty Wardrobes
Maria Judite de Carvalho was one of the most important writers of the second half of the 20th century in her home country of Portugal. Her novel Empty Wardrobes was published in Portuguese in 1966, but not translated into English until 2021! Finally those of us not being able to read the Portuguese language have a chance to enjoy her fantastic work.
Dora's husband passed away a decade ago, but she won't stop mourning him. He was a very principled man, thinking that ambition in life equaled corruption, and upon his death left Dora and their daughter with nothing. Out of the blue, Dora's mother-in-law reveals a secret that shatters everything Dora thought she knew. How will the three generations of women deal with these revelations?
Buy it now on Amazon!
8. Richard Zimler – The Last Kabbalist Of Lisbon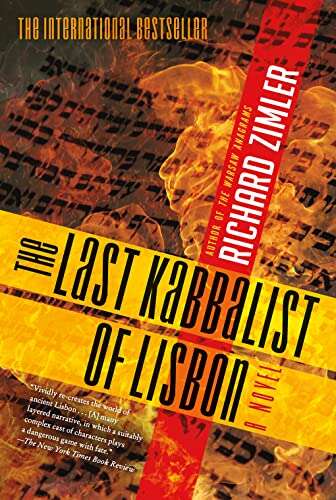 Richard Zimler is an author with plenty of Portugal experience: he taught journalism at the university of Porto for sixteen years. In 2017 he was awarded the Medal Of Honor, the highest distinction of the city of Porto. In The Last Kabbalist Of Lisbon Zimler covers the topic of the universe of Jewish Kabbalah during the Lisbon massacre of April 1506. During that time, many Jews were forced to convert to Christianity against their will, but they continued to practice their faith in secret. The story follows Berekiah Zarco, a young man and one of the secret Jews. His beloved uncle was murdered, and Berekiah Zarco risks his life to find out who killed him. Let yourself be transported to Portugal during the time of the Inquisition.
Buy it now on Amazon!
9. José Maria de Eça de Queirós – The Illustrious House of Ramires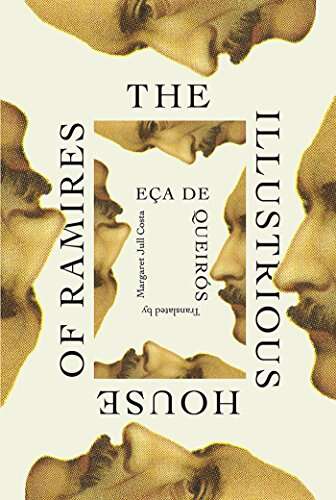 José Maria de Eça de Queirós is considered one of the greatest Portuguese novelists of all time, therefore we have to include his work in this list of best books about Portugal. From the from the Portuguese language, English translations of his work, and that of many other famous Portuguese authors, were done by Margaret Jull Costa.
In his penultimate novel, José Maria de Eça de Queiró brings to life the aristocratic heir Gonçalo Ramires. A man of great ambition and not so great talents, Ramires stumbles through a cushy life. It's his ambition to go into politics, which is fulfilled after a local representative suffers a sudden death. But that's just the beginning for this young man, who is described as a mix of Don Quixote and Walter Mitty.
Buy it now on Amazon!
10. José Maria de Eça de Queirós – The Crime of Father Amaro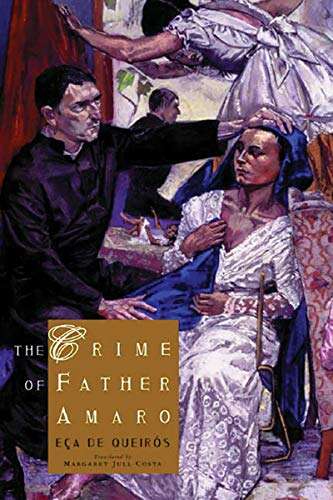 It's simply impossible to only mention one of José Maria de Eça de Queirós' works. The Crime Of Father Amaro is another notable novel you should add to your reading list. It is set in Leira, a town in Portugal, around the year 1871, which was the period of the Paris Commune, and deals with clerical corruption in a satirical way. Right after a priest explodes after a fish dinner, Father Amaro arrives in Leira. He soon starts lusting after young Amelia. A secret love affair ensues. Will it end in triumph or tragedy?
Buy it now on Amazon!
11. Lee Langley – Distant Music: A Novel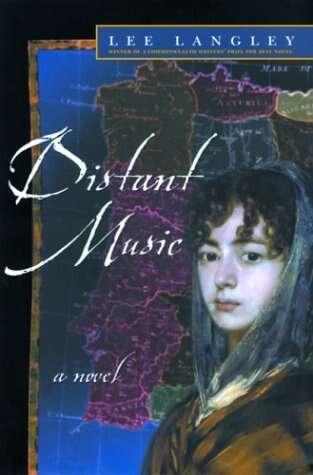 Don't we all love a good love story? In Distant Music, Lee Langley creates an epic one that spans no less than six centuries. Madeira, 1429: A fire lasting for years, a girl, hungry for knowledge, falling in love with a boy. They meet again and again, in different times and different settings, exploring their connection through space and time.
Buy it now on Amazon!
12. Luís Vaz de Camões – The Lusiads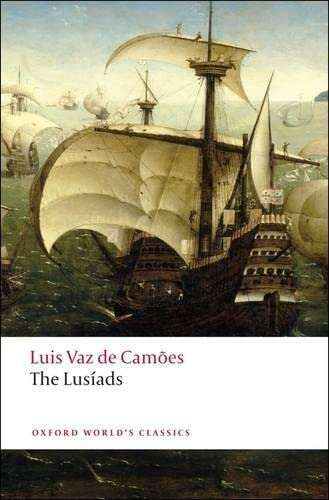 Luís Vaz de Camões' work has been compared to that of Greats such as Shakespeare, Homer, or Milton. He's considered one of Portugal's greatest poets, and he was quite the traveler! He crossed the equator, the first European artist to do so, and spent time in Goa, India, Persia, the Red Sea, and Mozambique.
The Lusiads is considered his greatest work, holding an impressive collection of poems of the Renaissance area inspired by his travels.
Buy it now on Amazon!
13. Miguel Torga – Tales from the Mountain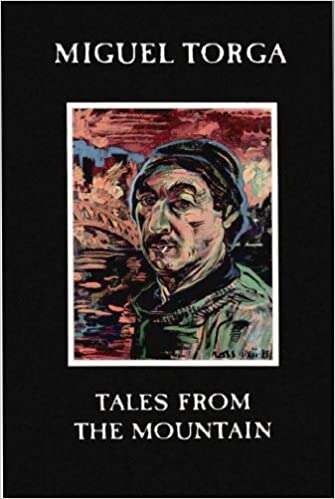 Miguel Torga, one of Portugal's finest writers, was nominated for the Nobel Prize in Literature twice. His collection of short stories, Tales from the Mountain, feature rustic life and love in northern Portugal's barren Tras-os-Montes region.
Buy it now on Amazon!
Nonfiction
These are our favorite Portuguese books in the nonfiction section!
14. Rough Guides – The Rough Guide to Portugal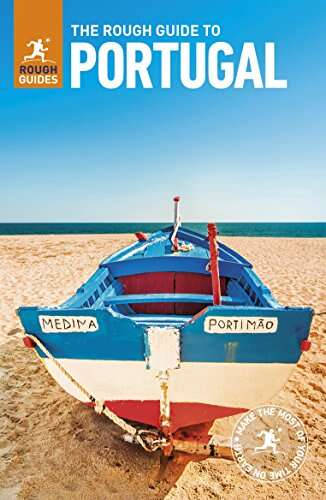 Rough guides are known to 'tell it like it is' – and that's ultimately what we want from a travel guide, isn't it! The Rough Guide to Portugal covers, of course, all major tourist attractions such as the capital of Lisbon, Porto in northern Portugal, and the Algarve with its beautiful beaches, as well as off the beaten path destinations small towns, and adventures, honest reviews by independent experts, and even time saving itineraries! There's lots and lots to learn, and they provide a free ebook to download in case you don't want to carry the physical book with you on your travels.
Buy it now on Amazon!
15. Fodor's Essential Portugal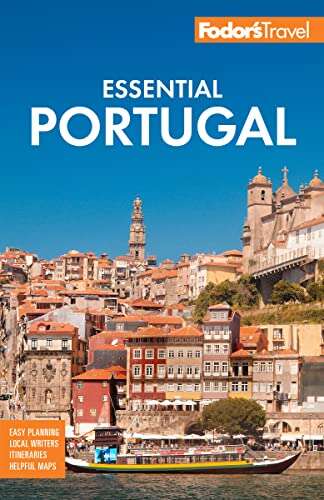 Fodor's Essential Guide is a great resource for anyone traveling to Portugal. Fodor's travel experts offer a ton of maps to any place you want to go, multiple itineraries to make the most of your time, honest recommendations from locals (and what's better than local knowledge!), practical tips, useful information, trip planning tools, and so much more. You can't go wrong with this essential guide!
Buy it now on Amazon!
16. A.J.R. Russell-Wood – The Portuguese Empire, 1415-1808: A World on the Move
However you may feel about colonial history, it's an interesting subject of study, and A.J.R. Russell-Wood's book is not just a comprehensive summary of Portugal's pursuits in the world, but also the winner of the Dom João de Castro Prize for Portuguese History. Portugal was the first and one of the great colonial empires. Opposed to most other books, The Portuguese Empire is ordered thematically rather than chronologically, allowing unique insights into history.
Buy it now on Amazon!
17. Laurence Bergreen – Over the Edge of the World Updated Edition: Magellan's Terrifying Circumnavigation of the Globe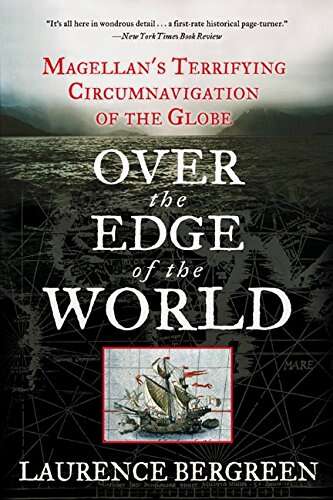 Don't you love when a nonfiction book reads like an adventure story, so captivating you can't put down that book? That's the case here! Acclaimed writer Laurence Bergreen put to paper the harrowing story of Magellan. His circumnavigation of the world by boat was an odyssey that spanned three years. What today seems like an incredible feat was that much more so in the 16th century, without GPS and other modern means of support.
Buy it now on Amazon!
18. Rosanna May Bucknill – Seagulls, Port Wine and Bacalhau: The Ultimate Travel and Cultural Guide to Northern Portugal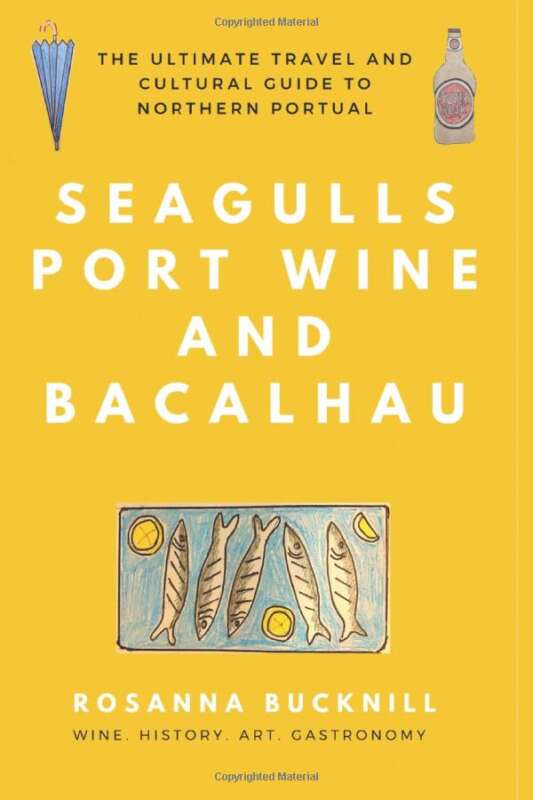 Have you ever wondered what it would be like to live in Portugal as an expat? Rosanna moved to northern Portugal and gives the reader great insights into understanding a new culture, picking up a new language, understanding Portuguese traditions, and… port wine! This is the perfect guide to northern Portugal for all wine and culture lovers!
Buy it now on Amazon!
19. José Saramago – Journey to Portugal: In Pursuit of Portugal's History and Culture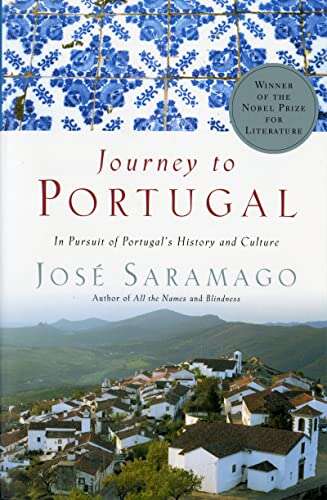 We meet José Saramago again in the nonfiction section – no surprise for an author of his caliber, being one of the most important international writers of the last hundred years! Journey to Portugal is a hybrid between a travelogue, cultural history of Portugal, and literal nonfiction. Saramago set out to write a book about the country he loved that was to be like no other, and we dare say he succeeded! In this book the reader will encounter Personal accounts and impressions of popular and off the beaten path places in Portugal. It's a guide book, but from a very personal perspective.
Buy it now on Amazon!
20. Nigel Cliff – The Last Crusade: The Epic Voyages of Vasco da Gama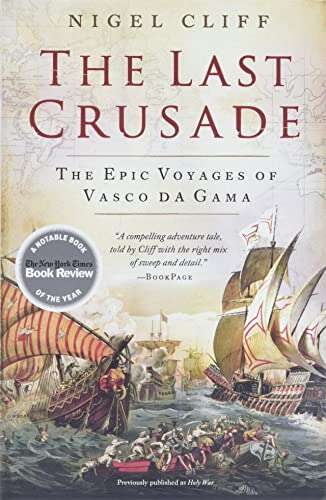 Historian Nigel Cliff delivers a new interpretation of the pioneering journeys of Vasco da Gama. The year is 1497, and the struggle between Islam and Christianity is at a boiling point. Da Gama was tasked with no less a herculean task than seizing the spice route and recapturing the Holy Land for Christianity. With the help of more recently discovered documents, Cliff presents a complete account of da Gama's expeditions, and how they were a turning point in this epic struggle.
Buy it now on Amazon!
21. Barry Hatton – The Portuguese: A Modern History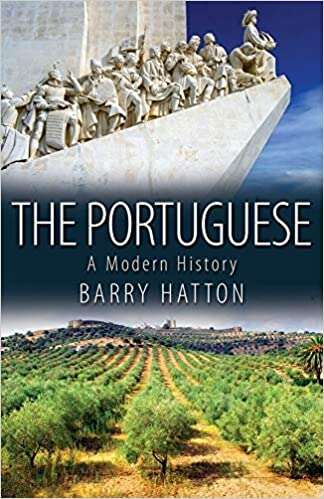 Who is this man with so much insight that he can write a portrait of this beautiful country? Well, he's been a British foreign correspondent in Lisbon since 1986, so it's safe to say he knows Portuguese history. Mr. Hatton mixes personal experiences with historic facts, delivering a very entertaining and poignant picture of this small European country.
Buy it now on Amazon!
22. Raquel Cardeira Varela – A People's History of the Portuguese Revolution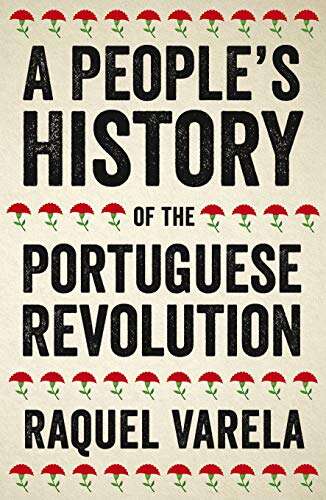 Raquel Varela is a very accomplished woman: Honorary Fellow at the International Institute for Social History, researcher, labor historian, and New University of Lisbon, she has put together a great work about the Portuguese Revolution in 1974, also known as the Carnation Revolution. After a coup destroyed the fascist government, the Portuguese took to the streets, placing red carnations in the barrels of guns, while an international coalition of social and working class movements started an endeavor for freedom for Portugal's colonies in Africa. Raquel Varela paints a complete picture of these historic events in this must-read book.
Buy it now on Amazon!
We hope you found one or two (or many) of these best books about Portugal exciting! Reading them is a great way to travel by book or get excited about your upcoming trip. Looking for a great movie to watch? Check out Voyage to the Beginning of the World, a French-Portuguese drama from 1997, starring the great Marcello Mastroianni playing the main character.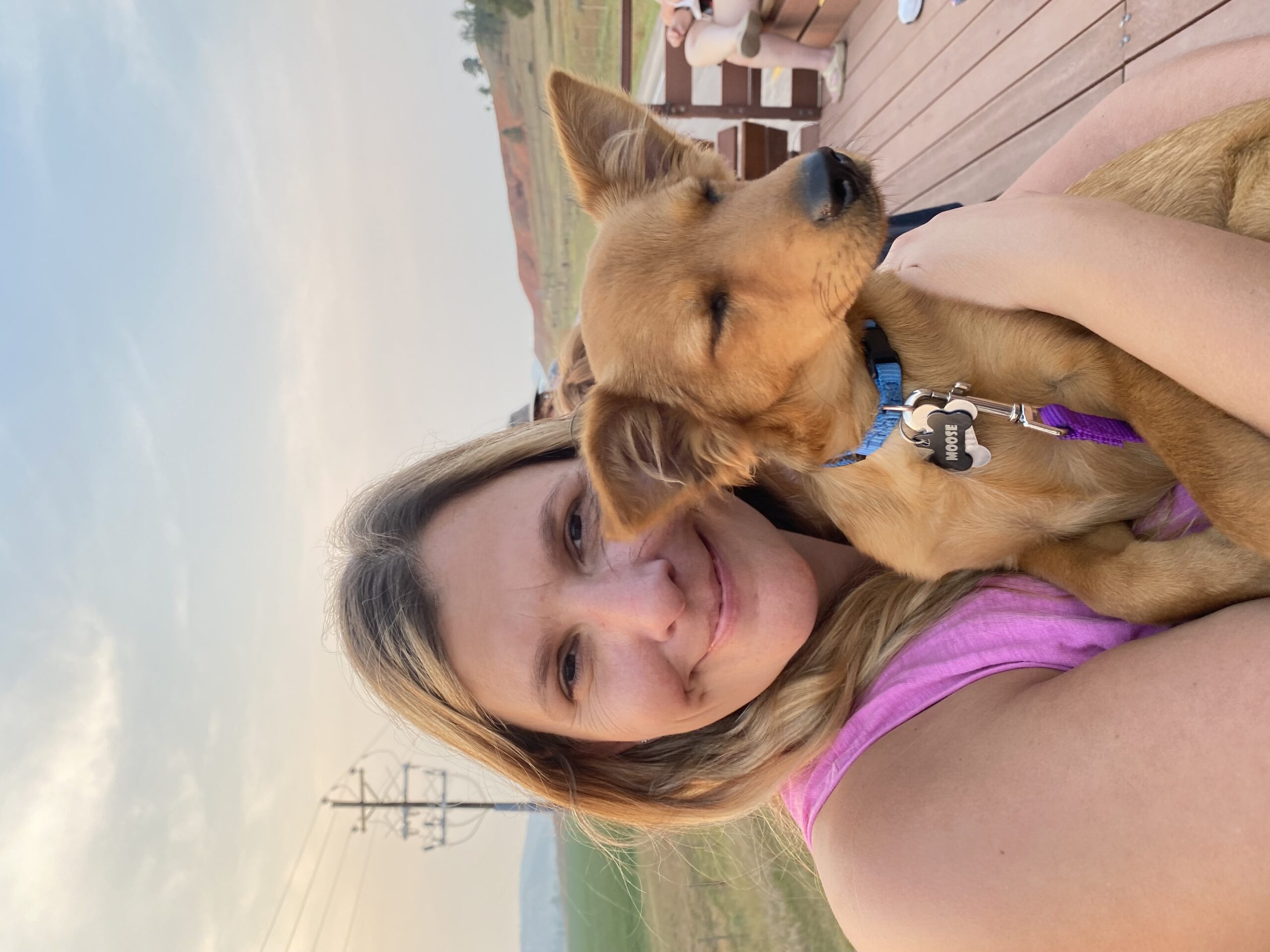 Jenny grew up in Germany. All she ever wanted out of life was to leave and have adventures. Jenny always traveled as much as the budget would allow, and when she met her husband traveling became a full-time thing. You can follow Jenny on her blog and Facebook.