Ready for the 7 tips for not killing your partner in quarantine? There's a wonderful Jewish fable that goes something like this:
A man goes to his rabbi and says "Rabbi! I can't take it! My house is SO CRAMPED. My wife and her mother and our five kids and I just cannot handle it anymore."
So the rabbi says, "Ok, here's what you do. Go out to the barn and bring your chickens into your home."
The man is confused, but he does it.
He comes back a week later and says, "Rabbi! It's even worse! Now there's my wife, her mother, the kids, and these chickens! I can't take it!"
And the rabbi says, "Don't worry, I'm going to help you. I need you to go and get the pig and bring it into your house."
The man is now extra confused but he does it.
He comes back a week later and says, "Rabbi! This is AWFUL. Now there's my wife, her mother, the kids, the chickens, and a pig. I'm going out of my mind."
And the rabbi says, "I'm going to fix this for you. All you have to do is get the cow and take it into your house."
The man, now wildly confused and more than a little frustrated, obeys.
Finally, he comes back the following week and says, "NO MORE RABBI. I CANNOT HANDLE THIS ANYMORE."
And the Rabbi says, "Ok, go home and put all the animals back in the barn."
Delirious with joy, the man goes home and puts the animals back in the barn.
The next week he comes back and says, "Rabbi, my house is so quiet and clean and empty. It's a miracle!"
Well, gals, you're about to have a barn in your house.
This post contains affiliate links. This means we make a small commission at no cost to you if you click through and make a purchase. All prices listed are accurate at time of publication. 
Ready for these 7 tips for not killing your partner in quarantine?
Social distancing doesn't include the people in your home. Unfortunately. Yes, of course you love them. But do you love them in your space 24/7 with no break? No, the answer is no and don't pretend it isn't.
To avoid an uptick in breakups and murders, here are 7 tips to help you live in peace with your partner in quarantine.
1. Adjust your expectations
You've probably found some kind of equilibrium with the habits they have that annoy you and vice versa. You can handle the fact that they leave every flipping cabinet and closet door open and they can handle the fact that you put your dishes in the sink instead of in the dishwasher. It wasn't easy but you figured it out because you realized you can close all the doors before you go to work and when you get back you'll at least have a few hours before they're all open again.
Except you're together 24/7 in quarantine which means everything is about to get ramped up x1,000. That makes it even more important to read these 7 tips for not killing your partner. Now, every single time you turn around, EVERY DOOR WILL BE OPEN. And since you're eating all your meals at home, that dish pile is going to get a LOT bigger.
So, you both need to stop now and understand that this is your barn animals in the house situation and that you can do this. You can survive a few weeks of open doors and dish piles. Do not start nitpicking. When you see that open cabinet door, smile and remind yourself that you love them, that the rabbi is sending all the barn animals into your home and soon, when you go back to your normal routine, you will have the biggest, quietest, emptiest house you've ever had. How lucky.
2. Pick sides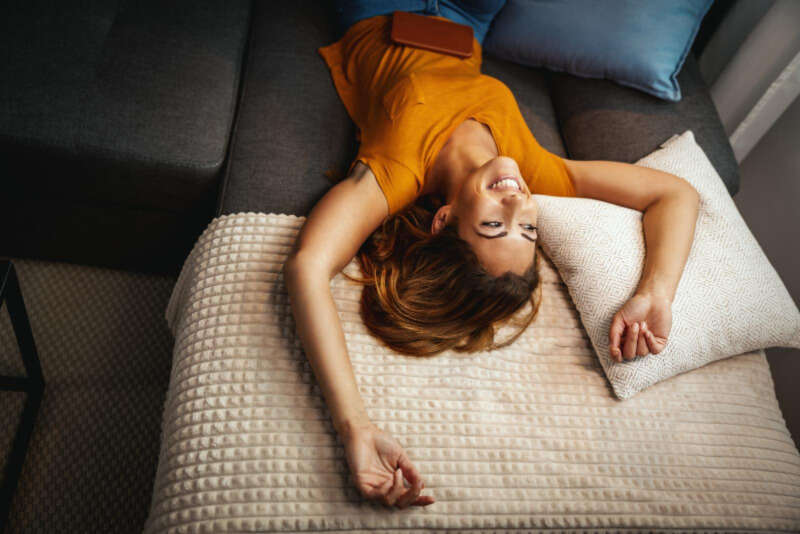 Okay, not like that. Pick sides of your home. Find a way to have separate spaces from each other.
Many couples have the end of the day/weekend I-haven't-seen-you-so-lets-spend-time-next-to-each-other hangout ritual. But that doesn't work here because you'll be seeing a lot of each other. If you try to do couple time in quarantine the way you do during a normal, aka not pandemic, week, you will kill each other which is exactly what we're trying to avoid. You need to be apart in order to be together.
Ideally, you can each have a room you can go to to be alone but it doesn't have to be a room. Even if you're living in a studio apartment, pick a small area like a chair or a table to claim as your own. And then go there during good chunks of the day.
3. Have a schedule
This is even more important if one or both of you is on leave from work instead of working from home. Set schedules for yourselves. You see, in your non-quarantine life, you had schedules. You'd go to book club, they'd go to the gym, you'd go meet your friend for drinks, they'd go to the doctor…now you are socially distanced from book club, gym, friends, doctors and whatever else you normally do during the week.
So make a new normal. And make a new schedule for you and your partner in quarantine. Decide in advance who will go to the grocery store. Who will do the laundry and when. Who will cook and what. If you're doing something on your "schedule" consider not hanging out with your partner during that time. Remember, normally, you'd be out of the house doing scheduled things so you want to recreate that experience.
4. Play games – cooperatively and competitively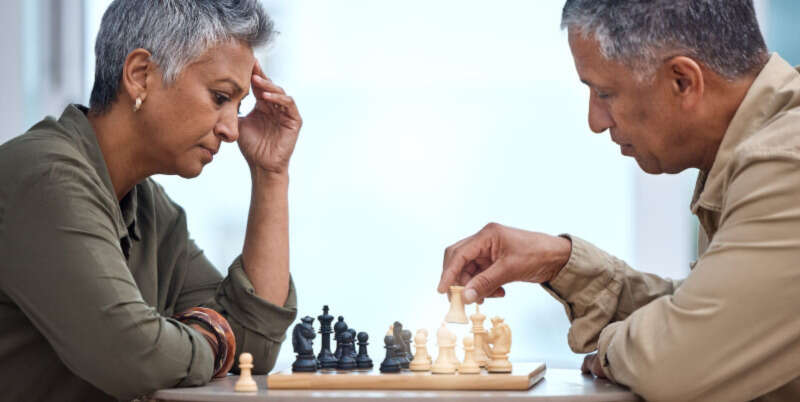 Maybe you're a game playing couple. Maybe you're not. Either way, it's time to up your game time with your partner in quarantine.
Games are a great way to reconnect, be silly, and have fun together. And also pass the time (you're going to find yourself with time).
Consider getting games where you work together and where you compete. Card games are a great option for some old school competition. Video games like Mario Party on Switch and Overcooked on XBox or Playstation are great co-op games.
5. Get to know each other
Being home with your partner for an extended period of time can be an amazing opportunity to deepen your relationship. But, as with all things relationship related, it takes work. Use this time to get to know your partner. You think you know them, but you don't. We barely know ourselves most days.
Here are some questions you could ask them:
What is something you are most proud of in your life?
And what is something you worry about the most?
What are some of your favorite childhood memories?
What is your favorite memory from our time together?
Tell me what is one thing you want to see happen in the next year?
If I wasn't here right now, what would you be doing?
How do you think you've changed in the last 5/10/15 years?
What is the hardest thing you've ever had to do?
What is something you love about our relationship?
You could also take the "get to know them" to the sexy realm. Use an app like iPassion or Dirty Game to try new things and really get to know them. There is literally no better time to experiment together and learn more about what they like then right now!
6. Turn the screens off
Turn 'em off. And see what happens. What do you do when you have to be together WITH NO SCREENS. Will you cook together? Or will you talk? Will you read to each other? Will you try making new cocktails with the random assortment of booze you have in the house? Or will you give each other massages?
Turn those screens off. See what happens.
7. Have a date night
Just because you can't go out doesn't mean you can't go out on a date. Plan a date night. Shower (you should be doing that anyway), put on nice date clothes, turn on the fire place, put some jazz on, cook a nice meal, light candles, finish off a bottle of wine. Take the time to enjoy each other and each other's company. Life is uncertain. Now, yes. But always. So use this opportunity to really cherish what and who you have.
These are the 7 tips for not killing your partner. Good luck to you and your partner in quarantine. You will thank the rabbi when this is all over.
Founder of Girls Who Travel. Penchant for travel, yoga, writing, marketing, high heels and words like penchant.