This post contains affiliate links, which means we may receive a small payment if you click some of the links in this post and make a purchase. There is no cost to you and using our affiliate links help us keep the lights on.
In Her Adventures, we're all about finding new ways to explore beyond your boundaries. Exploration takes all different forms and sometimes it doesn't even require leaving your home! That's why we partnered with Cratejoy to bring you some of the best travel subscription boxes that let you see the world from home!
You can find the full collection here but we've picked five of our favorite to share here!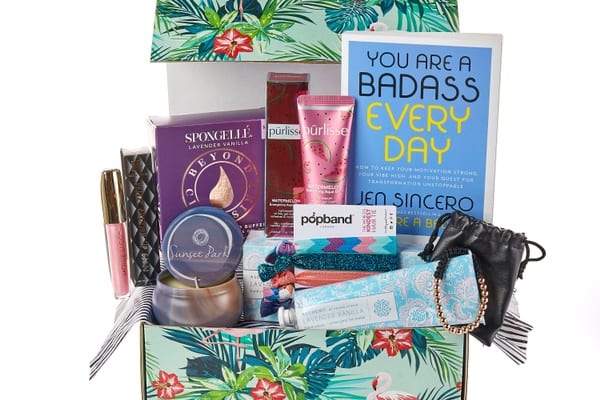 Get that ahhhhhhhhh beach feel without the sand and sunburn. Paradise Delivered delivers, well, paradise! Each box comes with 7-8 full sized tropical inspired products every month! From great beach reads to the perfect spa scented candles, you'll feel like you're getting pampered at the most luxurious resort.
Get the Paradise Delivered travel subscription box
Scrapbooking Store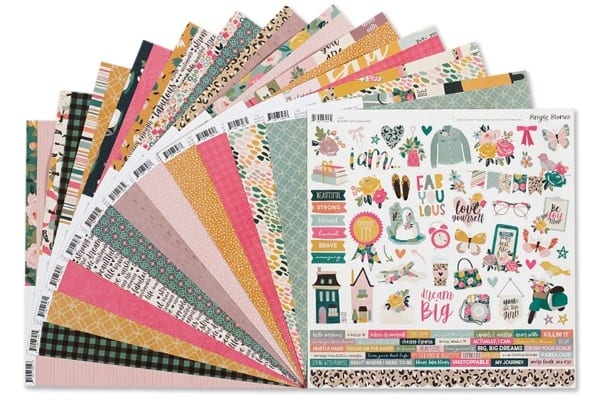 Explore by reliving your travels! Scrapbooking is one of the best ways to overcome the post vacation blues and also, it's just super fun. Sites like Shutterfly make it super easy to order photo prints for next to nothing and then all that's left is to have fun arranging and decorating! With the Scrapbook Store you'll have lots of cute embellishments to make your memories come alive.
Get Scrapbooking Store travel subscription box
Culture Cakes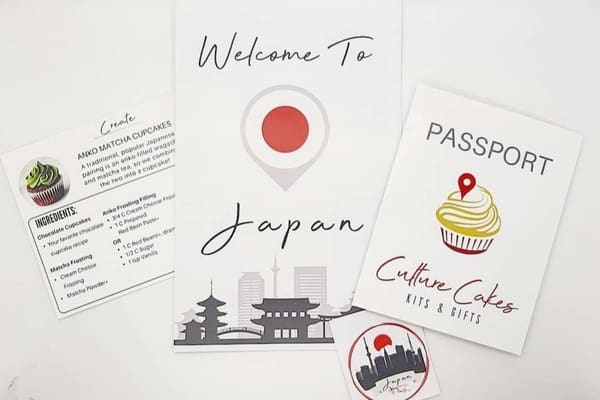 One of the best parts of travel is introducing your tastebuds to new and delicious cuisines, don't you think? With the Culture Cakes box, you'll get international snacks, a cultural fusion cupcake recipe, baking tools and exotic ingredients, and a booklet of cultural discovery each month! Perfect for feeding your wanderlust (literally!), date nights, entertaining the kids, or trying your hand at a new hobby.
Get the Culture Cakes travel subscription box 
The wordy traveler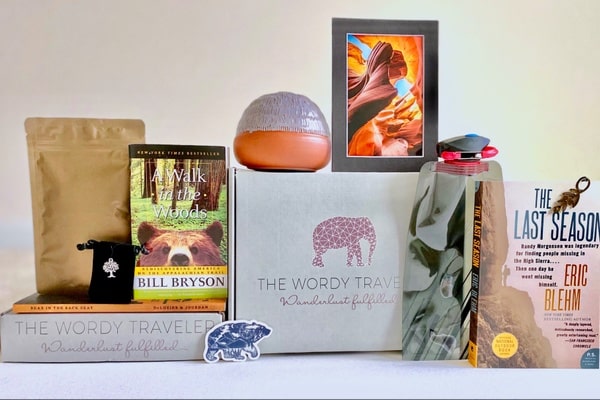 The Wordy Traveler is one of those quarterly luxury book club travel subscription boxes for people who want to give back.  Ah-ma-zing, right?  Each quarter your curated box will transport you to an amazing destination with hand selected books from travel writers, ethically-sourced tea, and limited edition art print.  You'll be standing by your door waiting for your box to arrive!
Get The Wordy Traveler travel subscription box
holiday in a box
Holiday at home with food,  activities, souvenirs, and adventures that take you somewhere new every month! From language lessons to virtual tours, you can the thrill of some of the best parts of travel with the creative minds behind Holiday In A Box. 
Get Holiday In A Box delivered
Her Adventures is an education and empowerment community dedicated to helping women explore beyond their boundaries. We welcome all people who identify as non-masculine/non-male to connect, educate and inspire each other with their stories, fears, knowledge, questions, and ideas. Because together we make each other strong. We hope you will join us and see the world.