"I CLIMB MOUNTAINS BECAUSE THEY REMIND ME THAT THE WORLD IS BEAUTIFUL, AND SO AM I"
My name is Hana Brunner and I live in Melbourne, Australia. Unfortunately I have suffered from anxiety for as long as I can remember. I also suffered from depression when I was younger. This is an ongoing battle I have fought for many years. I only found my solution a few years ago when I started traveling the world and spending more time outdoors in nature and the mountains. Here I will tell you about my mental health issues.
Being Strong
I'm one of those tomboys that try to put on a "tough" exterior because I don't like showing "weakness". As I have gotten older, the more aware I am that I am even stronger as a person when I allow people to know what I am dealing with inside my head. Unfortunately I spent many of my younger years in a relationship that completely broke me as a person. I had absolutely no confidence or personality left by the end. The person I had loved most in the world had ruined me.
Anxiety and Depression
Only my closest friends were aware of how bad my anxiety and depression was. I couldn't even sleep anywhere besides my own home for a long time. That was unless I was drunk so I would pass out and eclipse my mental health issues. If I wasn't passed out, it would result in me becoming very restless, stressed, in physical pain. Often I would even be vomiting. Even today I still remember driving down south with my best friends for a 2 day music festival. I was completely excited for it. I am a music addict! The night before I was in a beautiful hotel, surrounded by my best friends. And I STILL couldn't shake the demon of which we call anxiety. I found myself hunched over in the bathroom vomiting in the bath tub. Thankfully my close friend knew me well enough to comfort me. They put me to bed and even played City and Colour on my laptop to calm me down. Eventually I fell asleep.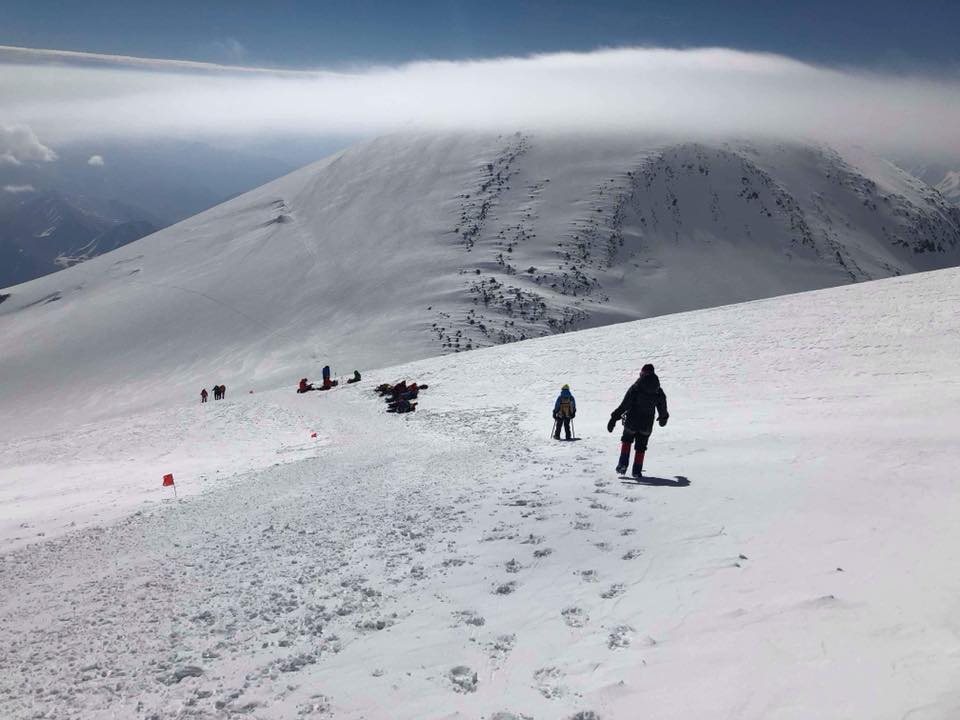 International Adventures
Nothing helped me as I was growing up. That was until I started traveling the world. I went on my first solo overseas trip to Greece when I was 20 years old. I spent a few days in Athens, where I forced myself to venture out of my hotel and see some sights before meeting up with friends to explore the Greek Islands. On this Europe I felt like a brand new person. I was completely calm the majority of the time. And I had realized how big the world was and how many people I needed to meet and hear their stories.
After that trip, I flew home to my VIP job in a casino where I worked my ass off to save as much money as I could to continue traveling. I then moved to Canada by myself at 22, which is where I fell in love with the mountain lifestyle and more importantly myself. I spent 2 years working in the Canadian Rockies. My spare time I spent hiking, snowboarding and exploring with my new friends.
When my visa expired, I went home to Australia where I continued working and saving for more adventures. I just couldn't sit still! Thus far I have been lucky enough to explore 30 countries, with many more still waiting patiently on my bucket list.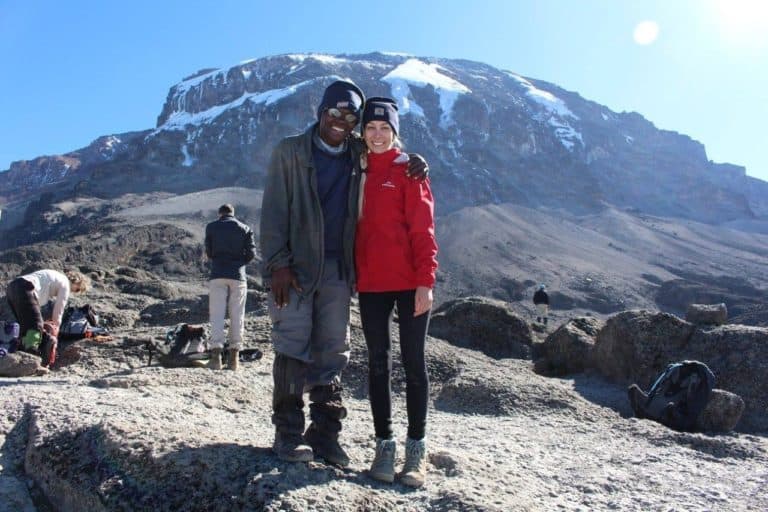 A Profession's Struggle with Mental Health
I work in the Veterinary industry as a certified Veterinary Nurse, and this career is extremely stressful on the mind and body. Unfortunately the Veterinary industry is in the top 5 careers of suicide rates. I am forever witnessing mental health issues around me, as well as hearing of more and more suicides of other Veterinary staff. This completely breaks my heart. For me, being in a stressful environment and witnessing horrible things helps me know that any obstacle or issue in my life is minuscule compared to things that other people are going through. Therefore, I will be living the rest of my life trying my best to help animals AND humans.
The Great Outdoors
I have spent a lot of time outdoors. Growing up in mining towns I was always playing outside in the dirt and cross country running. It was only natural that I became obsessed with mountains and pushing my body. I have been luckily enough to summit 2 of the famous Seven Summits in my life.  Mt Kilimanjaro 5,895m in Africa and Mt Elbrus 5,642m in Europe. It would be a dream to attempt the remaining seven. But for now I am fascinated and have my eyes glued to a technical climb in the Everest region.
I enjoy pushing myself and raising my goals higher each time one is achieved. Therefore I will be attempting to summit Island Peak in Nepal later this year, with the peak sitting at a whopping 6,189m. This strenuous climb will require me to hike up to Everest Base Camp for acclimatization and then continue onwards and upwards to Island Peak base camp. There I will be sleeping in a tent in freezing temperatures and wearing a harness and helmet whilst using crampons and an ice axe to cross glaciers and ladders across crevasses in high altitude to hopefully lead me successfully to the summit.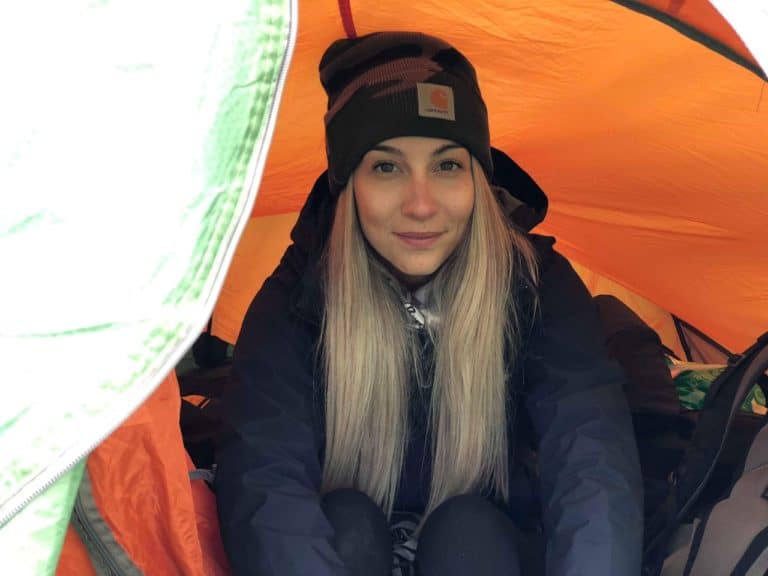 Climbing
This is why I will be dedicating my future climbs around the world to raise funds and awareness of how serious mental health is. I will be fundraising for Beyond Blue.This is an Australian independent non-profit organization which provides information and support to help Australians achieve their best possible mental health. Unfortunately 3 million Australians are currently suffering from mental health issues. Over 65,000 people attempt suicide each year. They need our help!
Fundraising
Fundraising for this cause is extremely important to me. As I struggle a lot with anxiety, and struggled with depression when I was younger. I have also witnessed many of my family members, work colleagues, and close friends fighting demons which they often keep a secret. Some have lost their lives. They left many of us wondering what more we could have done to help them. So here I am.
Find out more about my story, follow my future climbs and help me raise awareness and funds for mental health. Please visit my website here for more information or click here for my training, progress and mental health updates.
Let's summit mental health together!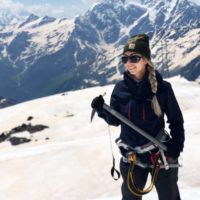 Hana am a 28 year old animal lover and travel addict living in Melbourne, Victoria. To find out more about Hana's story, follow her future climbs and help her raise awareness and funds for mental health, please visit her website. Follow her on Facebook or Youtube for updates on training, summit progress, and mental health. You can also donate to Hana's Beyond Blue campaign.