"To improve is to change."
Wise words by Mr. Winston Churchill. Girls Who Travel thrives to improve on a daily basis. As a community dedicated to radically redefining travel to be inclusive, sustainable and empowering, we have worked tirelessly to improve and make travel about more than just passports and plane tickets. The last year and a half have made that mission clearer than ever before. Throughout the pandemic, we have worked together as a community to uncover the whole world of other ways to travel out there.
We started as Girls Who Travel 10 years ago. But today we have become so much more than "girls" who "travel."
We needed a new name that captured the magic of travel beyond airplanes and faraway destinations. We needed a name that opened up the door to all the wonderful possibilities of exploration, learning, growth, connection, and love. It was time for Girls Who Travel to grow up and glow up.
We are so excited to share our new name with you
Meet Her Adventures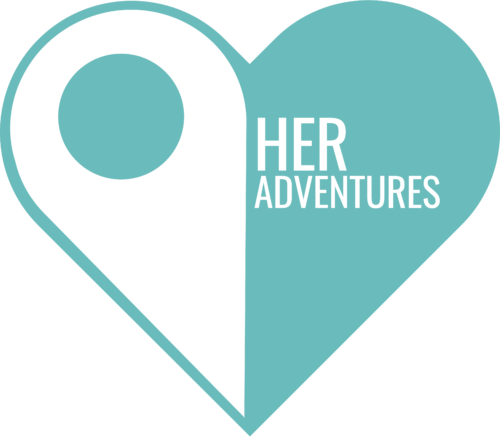 HER ADVENTURES tells the story of all our travels. Her adventures by book from the comfort of her couch. Her hiking adventures in her neighborhood forest. Her staycation adventures. Her roadtripping, language learning, cooking, volunteering, healing adventures. You name it, it can be your adventure. And the newly minted Team HERA is here for all of it! Supporting you, laughing, crying, being excited and happy for and with you. Her adventures are unlimited!
A community radically redefining travel to be inclusive, sustainable and empowering, we are here to help you explore beyond your boundaries!
Her Adventures is an education and empowerment community dedicated to helping women explore beyond their boundaries. We welcome all people who identify as non-masculine/non-male to connect, educate and inspire each other with their stories, fears, knowledge, questions, and ideas. Because together we make each other strong. We hope you will join us and see the world.