Deep cleaning needs to be part of your regular routine. Clutter is not only bad for your physical and mental health, but it can get out of hand pretty easily. We are here to help! We've rounded up a list of 10 things you shouldn't forget to clean or organize while in isolation.
Deep Cleaning You Need to Be Doing in Isolation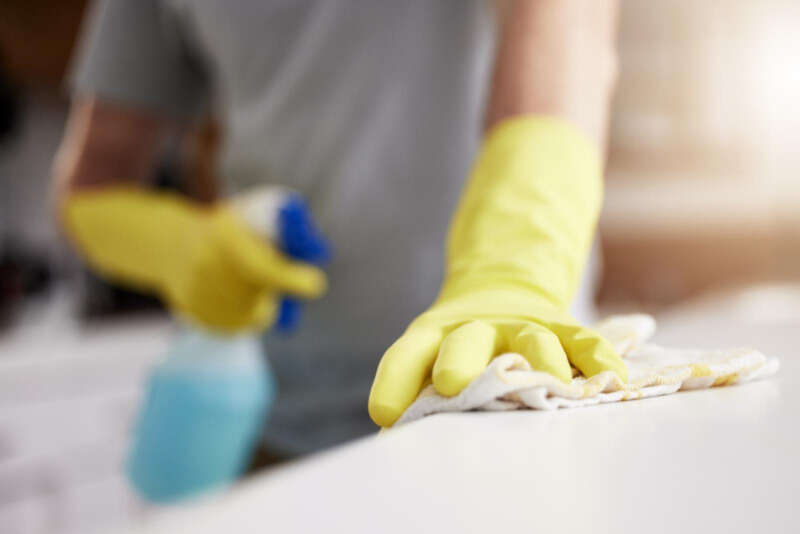 Consider this list that friend that tells you what you need to hear and not what you want to hear. You love that friend! And you keep that friend around! You know that friend is always right! Time to start deep cleaning.
Deep Cleaning Behind Those Big Appliances Is A Must
When was the last time you pulled out your dishwasher, refrigerator, oven, washer or dryer for deep cleaning? Have you ever? It's probably time! Spoiler alert: you will probably find plenty of dirt and dust, some food particles, or maybe something super random.
Clean the inside of your oven and refrigerator
Great, now that you cleaned behind them, get the inside to match! Odds are you're like us and totally forget that the inside of your oven gets all those splatter and drip messes while cooking and baking, but deep cleaning needs to happen here occasionally.  Oh, and don't forget about all those sticky spills in the back of your refrigerator. Take the time and get that gunk out of there! These messes are pretty unhygienic, it's worth it!
Clean out that pantry
This couldn't be a better time to go through what you have hiding in the back of your pantry. You might have more food options than you thought. Or you might even find those ingredients you bought for a specific recipe that you haven't had the time to make. Take a look at those expiration dates and go make something yummy!
Clean the windows
It is officially spring time in the Northern Hemisphere, which means Spring Cleaning! On nearly every Spring Cleaning list you will find "clean the windows". Do it! Make those bad boys shine so while you're stuck inside you let that sunshine in and have a pretty view! Bonus points if you clean the windowsills and tracks.
Organize your closet
This is the perfect time to play dress up and see if things still fit, or if they are even in style anymore. Make that donation box and fill it up! The perk is you're making space for all that after isolation shopping!
Organize your junk drawer
It's time. That poor drawer has just been abused over the years and you know most of it's contents actually have a special space in your home where they belong. Unless your drawer looks like Hermione's never ending purse it won't take more than half an hour to tidy it up and get organized. Deep cleaning and organizing will make you feel so much better!
Clean under your big furniture
Don't go and hurt yourself moving anything, but shimmy that couch and have a look under your bed! It might be time to run a vacuum under there and to pick up some long lost snacks. Hey, you might find some change for your adventure fund! Worth it!
Dust
Say "Hi" to the family of dust bunnies living in your home for us! Or better yet evict them! Check under your bookshelves, behind your TV, in the corners, and if you have ceiling fans better take a peak up there too. I bet those dust bunnies aren't practicing social distancing so get them out.
Clean out your car
How does the inside of your car look? Like a trashcan…cool go clean it out! It needs a good deep cleaning, too! You might not be in your car for a few days or weeks so get all the trash out to prevent mold from growing and foul odors from developing. If you are traveling around in your car during this time you might be bringing germs into it so make sure you disinfect what you touch; seat belt, steering wheel, radio knobs, gear shift, and all the other electronic controls.
Maintain the normal chores
Stay on top of the day to day chores so your clutter doesn't take over your home. These are the easy tasks that save you in the long run. For example, toss your clothes in the hamper not the floor, wipe up those spills right away, and make your bed. All of these things take no time at all and have a major impact on what your home looks like.
Over the next few weeks make a plan and be productive! We promise you will be proud of your hard work deep cleaning and your home will look fabulous!
Annalisa is a lover of all things travel and books. She is currently on a three year adventure in Germany with her hottie husband and two perfect pups. Just have a peak in her purse for recent adventure receipts and her current read.