Note: We are adding to this complete digital activities list as we find additional social distancing things to do – so check back often!  Updated 3/30/20
2020 – what time to be alive, right? I can't believe I ever wanted to leave 2019 behind (take me back, 2019 – please).
If you're reading this – chances are, you're sitting at home experiencing social distancing for the first time, and it might feel boring and lonely. You're not alone. Social distancing is a term that we had probably never heard (or a lifestyle we had ever experienced) prior to the last couple of months, but now it's surprisingly part of our regular repertoire. To put it simply, social distancing is physically separating ourselves from others to prevent the spread of a virus, like COVID-19. Keeping ourselves isolated and practice social distancing is imperative to flattening the curve, and saving the most vulnerable members of our communities. As they say, "the one who stayed away saved all the rest." 
While it's not easy to transition from being a hyper-productive, 20-million-tasks-to-do-a-day woman on-the-go, to sitting at home in sweatpants twiddling our thumbs, it is absolutely essential at this time. However, let's not look at social distancing or quarantining as a negative thing. Why? It is truly so rare that we ever get the chance to take a step back from the chaos of our busy day-to-day lives. We now have the privilege of having an unexpected moment to slow down, destress, sit alone with our thoughts, and refocus. We can be there for ourselves in whatever way we might need. Have you seen all of the ways the earth is starting to heal and bloom again after taking a break? This can be you, too. 
Now, for the good stuff. Whether you want to take some time to relax and work on self-love during your social distancing, or spend your days writing the next New York Times bestseller, we have all of the tools you need to keep yourself enriched and entertained. Here are 22 things to do while social distancing and/or quarantined. 
This post contains affiliate links. This means we make a small commission at no cost to you if you click through and make a purchase. All prices listed are accurate at time of publication. 
1. Study something you're passionate about, for free
Take any of these 450 ivy-league courses from your couch for free!
Take one (or more) of 900 free courses with The Open University. 
Coursera for Campus is offering access to 3,800 free courses to any university impacted by COVID-19 (looking at you, teachers).
Have you ever been interested in learning how to code Swift? Download Swift Playgrounds for free, and learn Swift in a fun and interactive way.
Have an SAT test coming up? Trying to brush up on your grammar? Sign up for Khan Academy and have access to a free, world-class education.
Get creative with Brit + Co! All Brit + Co classes are free until the end of March. They offer everything from Lettering for Lefties class to Investing 101.
Take a language course right from your phone with Duolingo. Duolingo is a fun and effective way to learn 30+ languages!
Have free access to Babbel for 3 months and take any of their 14 comprehensive language-learning classes.
Work on your photography skills. Nikon is offering all online classes for free.
2. Read something new
Have access to more than 300k+ books at New York Public Library on the SimplyE app. 
The National Emergency Library offers a free collection of books to support remote teaching, research activities andindependent scholarship.
Looking to get a little social with your book? Check out Sisterhood of the Traveling Books, our Girls Who Travel Book Club! Right now, we have a sweet giveaway going on for our next book, Eat, Pray, FML!
For as long as schools are closed, Audible is offering hundreds of audiobooks to stream for free for young people ages 0 to 18.

3. Visit a museum
Explore 500+ of the world's most famous museums and heritage sites through Google Arts and Culture.
Museums are putting in work outside of Google Arts and Culture, too!
The Anne Frank House has set up an online version of their tour of the Secret Annex.
Take virtual tours of the most popular exhibits at the Louvre.
The British Museum has targeted learning opportunities for all age groups, with special collections featured in each!
You can take a virtual tour of Buckingham Palace – which is probably the closest you'll get to having tea with the Queen.
Trace the paths of immigrants who traveled through Ellis Island on a virtual, interactive tour.
You can even go on a virtual field trip to the Great Pyramids!
See the many faces of Frida.
The Museums in Paris have put online 100 000 images for unrestricted public use.
4. Get spooky
A haunted mansion in Northern California offers virtual tours to the beyond.
Take a virtual tour of the Paris Catacombs.
5. Go to an opera or watch a play

Livestream encore performances of some of the world's most famous operas via the Metropolitan Opera.
Check out some of the world's greatest artists, including the Washington National Opera, at the Kennedy Center's Digital Stage.
Have you always wanted to see a Shakespeare play? You can now stream one live from London's Globe Theater!
6. Explore outdoors
Peruse Explore.org – a live nature cam network and selection of documentary film channels, offering everything from bald eagle watching to pipeline surfing.
Go on a virtual tour of famous national parks around the world, including Yellowstone National Park, Yosemite National Park, and even walk the Great Wall of China!
Escape to a beautiful garden! Volunteer Park Conservatory in Seattle is live streaming!
Try to catch the northern lights by watching a live aurora borealis cam!

7. Go on a virtual reality vacation
Take a virtual reality vacation from your couch. All you need is a smart phone and a VR app.
8. Visit outer space
NASA has made their entire collection of videos, sounds, images, etc. publicly available online.
You can also explore the surface of Mars on the Curiosity Rover (best experienced on Chrome) or explore the International Space Station!
Check out a behind-the-scenes look at day to day operations at the Hubble Space Telescope Operation Control Center.
9. Go to the zoo
Watch live streams of the tanks and exhibits at the Georgia Aquarium and Monterey Bay Aquarium.
Watch the winter dolphins at the Clearwater Marine Aquarium.
Love watching marine animals in the wild? Check out this map of trackers to see where tagged marine animals are all over the oceans!
Land mammals more your speed? Check out the Panda Cam live feed at the Atlanta Zoo!
Find fun activities, videos, and games from the San Diego Zoo.
Learn about Naked Mole Rats through the Liberty Science Center's live stream.
Get up close and personal with animal spotlights daily live on Cincinnati Zoo's Facebook page.
Switch it up a bit and go on a virtual farm tour! The American Dairy Association offers different tours for different age groups on YouTube.
10. Go on a safari
Watch live safaris with Wild Earth every week, and have access to a very healthy selection of safari video archives.

11. Go to Israel
See the most beautiful places in Israel on a  virtual tour.
12. Go to a free concert
Watch awesome artists perform (and discover new artists!) every day, multiple times per day, with Stay At Home Fest. 
Love classical music? Check out the Digital Concert Hall by the Berlin Philharmonic.
Death Cab For Cutie frontman, Ben Gibbard, is performing live concerts on Youtube every day at 4:00PM PST.
13. Teach yourself how to bake and cook
Learn from Gucci Osteria's Michelin-starred chef, Massimo Bottura, through his free virtual cooking classes on Instagram! His classes are offered through IG Live. 
You can also learn from Zero Waste Chef about baking bread, pasta, and many more yummy dishes!
14. Download a free coloring book
Coloring is actually really therapeutic! Download a coloring book from a world-class library or museum. 
Want to get even more creative? Learn to doodle from a pro with Lunch Doodles with Mo Willems, the Kennedy Center Artist-in-Residence.
Disney is offering 1000 free coloring pages for kids (or young-at-heart) adults.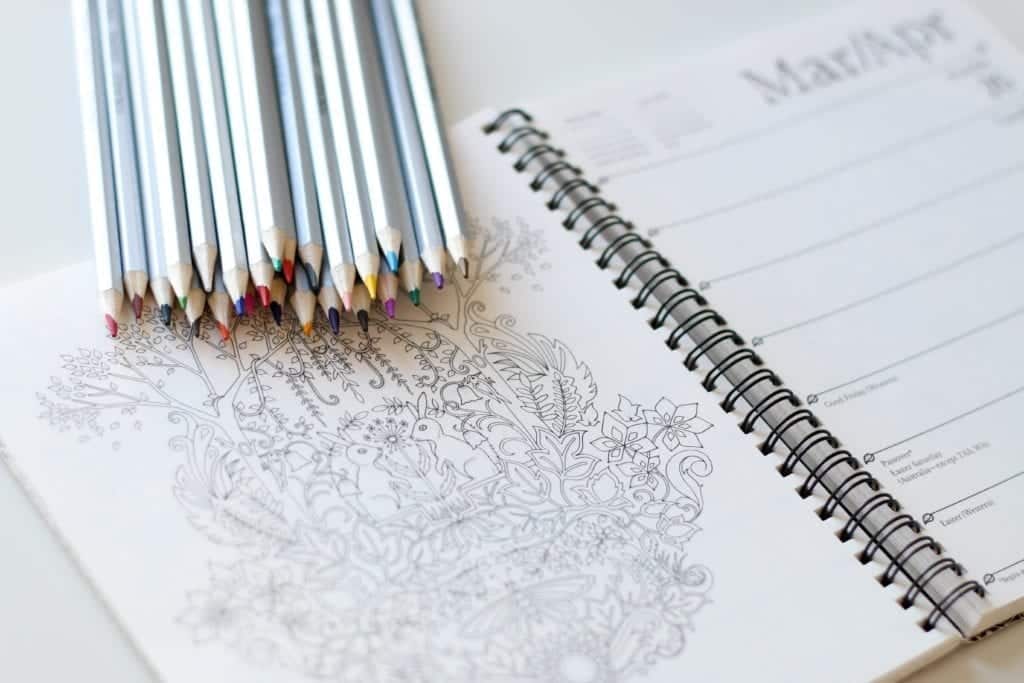 15. Self care
Reconnecting with yourself through journaling is one of the best ways to work on self love. Here are 30 writing prompts for self-reflection. If you need a new journal, these Emily McDowell & Friends Elizabeth Gilbert (you know, of Eat, Pray, Love fame) journals are pretty inspiring. 
Get a good laugh in each day dancing and meditating with Stratejoy. Free Shake and Sit Zoom party every day at 2pm CST!
Download the Headspace app to learn how to meditate, and for daily guided meditations. Mediation is really helpful for helping people to lower their stress levels, sleep better, focus more and overall be more present.
Learn how to be happy again. Yale is offering their popular happiness course online for free!
Attend a live streamed meditation Monday through Friday
16. Actually clean your house
Someone once said that if you clean your house, you change your world. Or something like that. Watch this step-by-step guide of how to properly clean utilizing the KonMari method.
Once your house is clean and in order, try DIY aromatherapy to give it the feel of a calming retreat.
17. Take a free fitness class
There are SO many free online fitness classes right now.
Some of our favorites:
The Active: by Popsugar app
Peloton – now offering 90 days of free workouts
Carrot Fit – perfect for if you don't feel like working out for more than 7 minutes, but still want to get that workout in. Try one of their "7 minutes in hell" workouts!
Daily classes with OrangeTheory
Burn Bootcamp every morning on YouTube at 9 AM EST
7-day trial of System of Strength
Fitness Lab Ottawa on Instagram.

18. Netflix and chill
Watch all your favorite movies with your friends from the comfort of your own homes with Netflix Party, a new Google Chrome extension! Need help picking a movie? Here are 10 of our favorites.
Watch a Hallmark Christmas movie marathon that is sure to provide positive vibes all around!
19. Send a letter
Write letters of encouragement to women seeking asylum (or send a care package of toiletries, makeup, or sanitary products) at the US/Mexico border via The Worth Manifesto.  
You can also send postcards to friends & family from your phone using an app:

20. Virtually hang out with your loved ones
Feeling alone? Download the Houseparty app where you can virtually hang out with your family and friends (and their friends too). The app will notify you when people are "in the house," and you have the choice of hanging out or not. You can also meet friends, family and colleagues via Google Hangouts and Zoom. You can share your screens, play games together, and enjoy some much needed face time.
21. Play some games
Play Cards Against Humanity online!
Reminisce on your daily commute and think of ways you would improve it with the highly addictive Mini Metro game.
Start growing a tree, and keep it growing and expanding, by cutting away branches that are hindering your trees growth (without ever stepping outside) with the Prune app. Highly entertaining, and an amazing meditation at the same time.
Channel your inner interior decorator with the Design Home app. Warning – we are not liable for how addicted you will become to this game.
22. Visit the Happiest Place on Earth
You can hit up some of Epcot at Walt Disney World's top attractions virtually. Put it up on a TV and it'll feel like you're in the park.
A couple friendly reminders:
Support small business. Think of the small businesses you love to go to in your area. Buy a gift card. Place a to-go order. Shop their online store. And most importantly – do not forget to tip. Tips should be at minimum 20% during this turbulent time for travel, leisure, and hospitality. Show your local small businesses the love that they definitely need during this time. Social distancing doesn't mean you have to give up on supporting local. 
Support your service providers. Do you get your nails, hair, eyelashes, house cleaning, tailoring, dry cleaning, personal training done by someone you value? Show them your support by buying extra sessions now, pay them up front for future services, and leave big tips as well. 
Support your communities most vulnerable. Those who are immunocompromised or elderly (among a few demographics) are at a very high risk of developing complications with COVID-19, so they are self-quarantined. Social distancing can be very hard for them. Sometimes, they may not have support or means to get groceries, and would be putting themselves at risk to run errands. Deliver groceries to those who might be high-risk, and offer to run errands for anyone that might need it. 
Sending love to all.