Girls Who Travel is a community dedicated to radically redefining travel to be inclusive, sustainable, and empowering for all women. So when we learned that only 8% of pilots are women, we wanted to do something about that. That's why we created Women Pilots' Day, an annual day to not only honor the women past and present who have taken to the skies, but to inspire the next generation of pilots.
Because the truth is, women have an incredible history in the skies. While most people know about Amelia Earhart, the first female aviator to fly solo across the Atlantic Ocean, she is only one in a long line of inspiring women who have not let society, or gravity, hold them back.
Women shattering the glass ceiling and the stratosphere!
Since the beginning, women have been taking to the skies. Here are just a few of the women who changed the face of aviation!
Raymond de Laroche
Raymonde de Laroche, born in Paris, France, became the first female licensed pilot on March 8, 1910!
Bessie Coleman
Bessie Coleman, also know as Brave Bessie, broke down racial and gender barriers to become the first African-American female pilot (you can read more about Bessie here!)
Roberta Cowell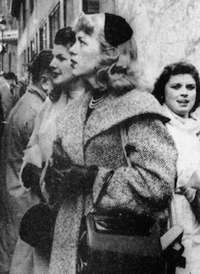 Roberta Cowell, was a WWII pilot and the first (known) trans woman to fly!
Today the amazing legacy of women continues
It's not just women from the past, but women today who are doing incredible things!
Myriam Adnani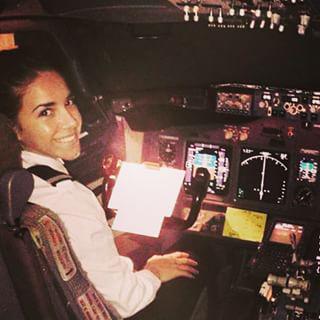 In 2015, Myriam became the first Muslim woman pilot in Europe.
Aarohi Pandit
At the age of 23, Aarohi became the first woman and the youngest person in the world to fly solo across the Atlantic Ocean, Pacific Ocean, and Greenland ice sheets in a light sport aircraft!
Yet in spite of all these achievements, women make up only a sliver of pilots today.
You can hear more about what it was like for Captain Jacobson when she was starting out in this interview with Girls Who Travel!
Let's change those statistics
It's time to shout it into the stratosphere: women belong in the sky!
Join us in spreading that message on March 22 by sharing information about Women Pilots Day (we'll have lots of content on our Instagram and Facebook!) and using the hashtag #WomenPilotsDay!
Take to the skies with G Adventures!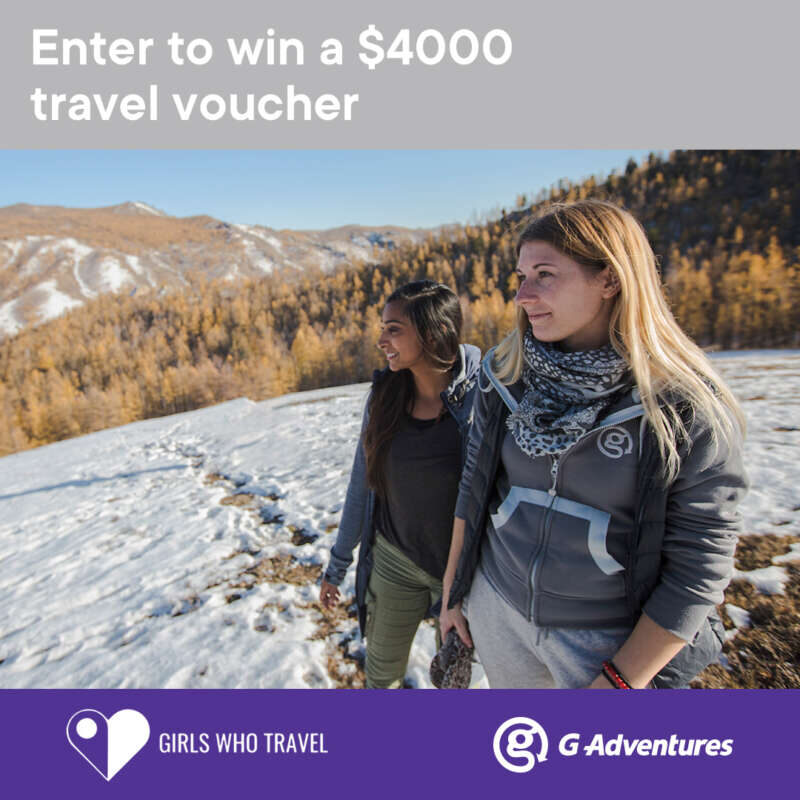 We're so excited to be partnering with G Adventures this year to celebrate Women Pilots' Day
G Adventures is the leader in small group travel – but you don't have to take our word for it. G is the most recommended travel organizer in the Girls Who Travel Facebook group. And with good reason. Not only do they offer over 700 kinds of trips that meet with any kind of travel style and budget, but they're committed to making travel a force for good. That means when you travel with G, you get the benefits of an organized trip, and you still get to live the GWT Promise of being respectful to the culture and giving back to the community.
G Adventures and Girls Who Travel are a match made in heaven. So we're thrilled to be celebrating Women Pilots' Day with them!
"We wanted to partner with an organization that is doing a wonderful job with diversity and inclusion in their online communities and their travel opportunities. This is a great way for G to participate in the GWT community and celebrate the community and build awareness during this month," Alex Sanchez, consumer marketing manager for G Adventures told us in her just-released podcast interview.
That's why G Adventures is giving away a $4,000 travel voucher for you and a companion on Women Pilots' Day
Ready to win? You'll need to follow the Girls Who Travel Instagram for details on how to enter, as well as rules and regulations.
We can't wait to find out who wins and where they're going! With over 700 trips to choose from, it's going to be a tough decision! Will you come to Portugal with us? Or will you delight your palate with their Paris To Rome: Picnics and Pizza tour? Or maybe find your zen in their Costa Rica wellness tour? The choices are pretty much endless and all you have to do win is be part of a global celebration of women in the skies. Sounds more like a win-win!
Her Adventures is an education and empowerment community dedicated to helping women explore beyond their boundaries. We welcome all people who identify as non-masculine/non-male to connect, educate and inspire each other with their stories, fears, knowledge, questions, and ideas. Because together we make each other strong. We hope you will join us and see the world.