If there is anyone who knows about how to survive quarantine at home, it's me. Last year I spent 42 days in full quarantine. That's not counting the stay-at-home orders we got all year around. My husband works on a cruise ship and I was with him when the boat went on full lockdown. We spent 42 days in full quarantine at sea. No Wifi, no Amazon, no UberEats.
14 of these days were spent in an 21 M2/228 SF cabin (that's a really small cabin). Another 30 were spent a little bigger cabin. This time we got three fresh air breaks a day but still none of the amenities that we can enjoy at home. Thank goodness the cabins had a balcony and one of them even had a bathtub!
So, at the moment I'm back in quarantine… at least this time I am not in a cabin and it is just 5 days at the moment with testing on day 6. But after my experience on the ship, I am very prepared for my time at home and know how to survive quarantine.
Quarantining isn't fun at all. I totally understand that. But it's important to take care of yourself and your loved ones. And guess what! Your agenda for the next one or two weeks is suddenly wide open: so what are you going to do? Let me tell you my tips to survive quarantine at home.
10 WAYS TO SURVIVE QUARANTINE AT HOME
1) Stay in touch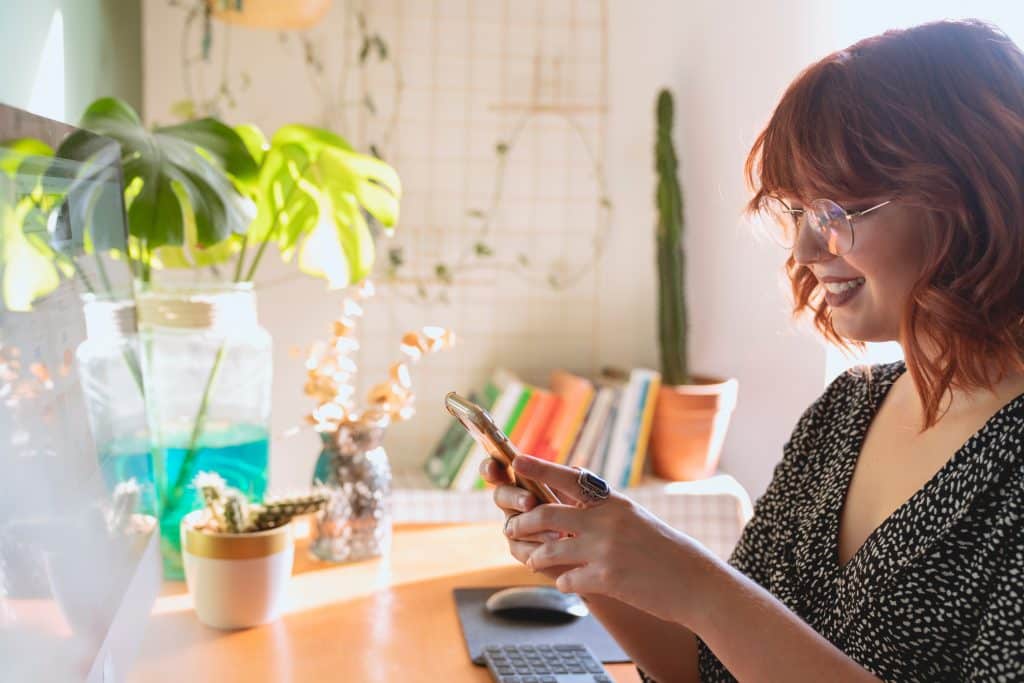 Self isolation doesn't mean total isolation. To survive quarantine it's important not to get lonely, when you are going through this time at home alone make sure that you don't isolate yourself completely. You probably have read her articles before, Her Adventures team member Jenny wrote this great post about ways to stay connected while social distancing. You don't have to go through hard times alone!
2) Some shopping therapy
What would we do without online shopping? You can go to the website of your favourite store, see the new collection of that week and order your favourites. Some of the places I love to go and just browse at don't have a webshop, they do now sell through Instagram, Facebook and What's App. I can check out their collections and order the items that I must have. Some shops bring it home for free, others do ask a small fee but to me that it's worth it so I can get my shop therapy in even while being at home!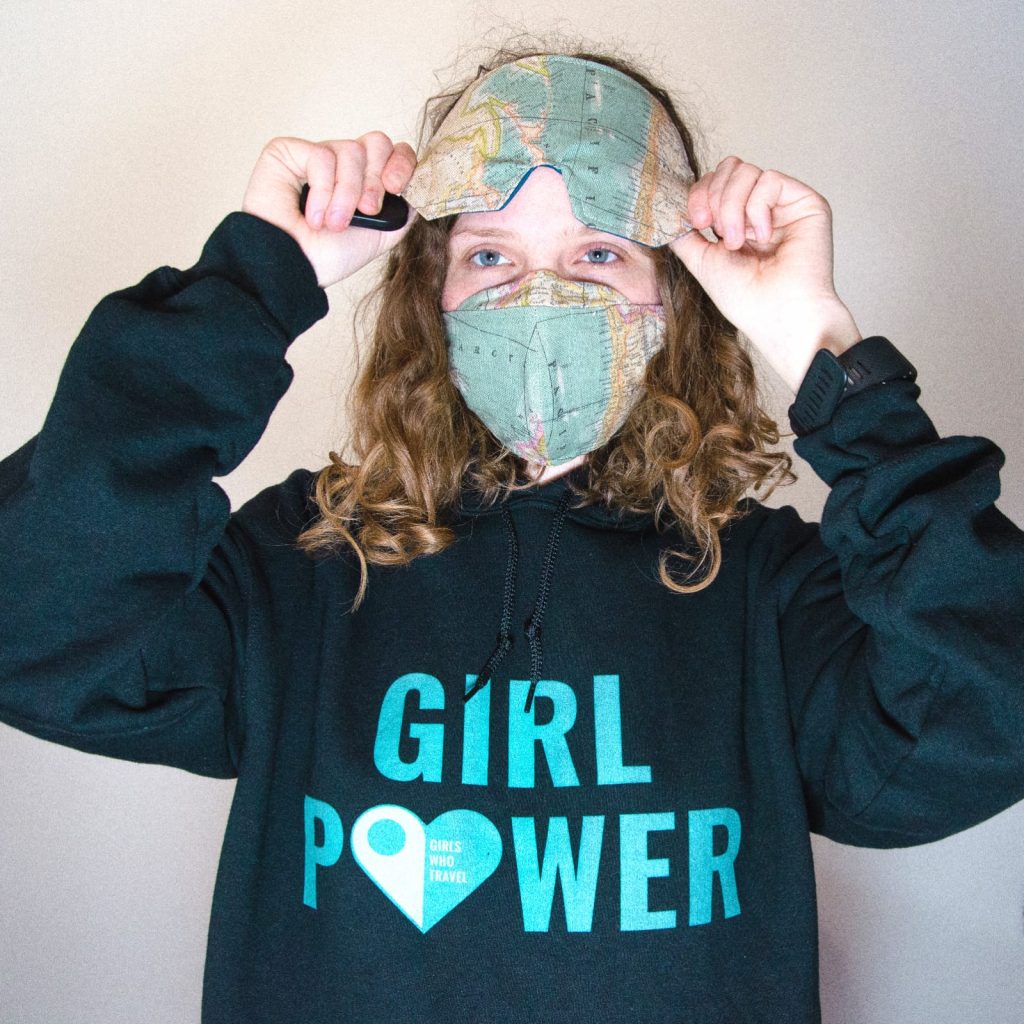 3) Take care of your inner self
We all need to fuel ourselves. Why not have fun planning your next meal, order all you need from your neighbourhood grocery store or ask someone when they stop by the store to get you the items you need! My current time at home was planned, together with all the meals, snacks and drinks for the upcoming days. The fresh basil is waiting till it will be introduced to a creamy sauce added to homemade pasta. When I have time I love to take the time to cook and set the table like I'm going out for dinner. Make it a little bit more special than eating with a plate on the couch watching my favorite show … although that is wonderful sometimes too!
No idea's on what to make? Check out the Her Adventures website, over the last year it has been filled with amazing lists of items to add to your quarantine, isolation or lockdown menu. And even when the pandemic ends you will find great eating and drinking inspiration! Cooking is a great way to survive quarantine.
4) Don't feel like cooking?
Organize a dinner-party for yourself or together with your roommates from your favorite local restaurant. Yesterday I ordered sushi from this new restaurant just a couple of kilometers from here. It was one big party together with the nice bottle of wine that was waiting in the fridge to be opened with a fancy meal. We have a saying here in The Netherlands 'Het leven is een feestje. Je moet alleen wel zelf de slingers ophangen.', translated in 'Life is a party. You just have to hang the garlands yourself'. So I did! Survive quarantine at home in style!
5) Make use of free time
In 2017 I bought us a house (a story for a different time) when my other half wasn't home. When he did come home and we got the keys we dove into a small renovation. We painted the whole house, replaced the bathroom, laid new flooring and did some other things to make it our home. After four years some of the paint is ready to be redone. To be honest, we didn't do anything about the stairs in our house, and I don't even want to talk about the outside. Quarantine is the perfect time to start with those things that have been on your to do list for so long, but you never got to them because there were always better and more fun things to do. Or you can just browse through internet and find the best idea for your next home renovation! This is a fun and productive way to survive quarantine!
6) Spring clean (any time of year)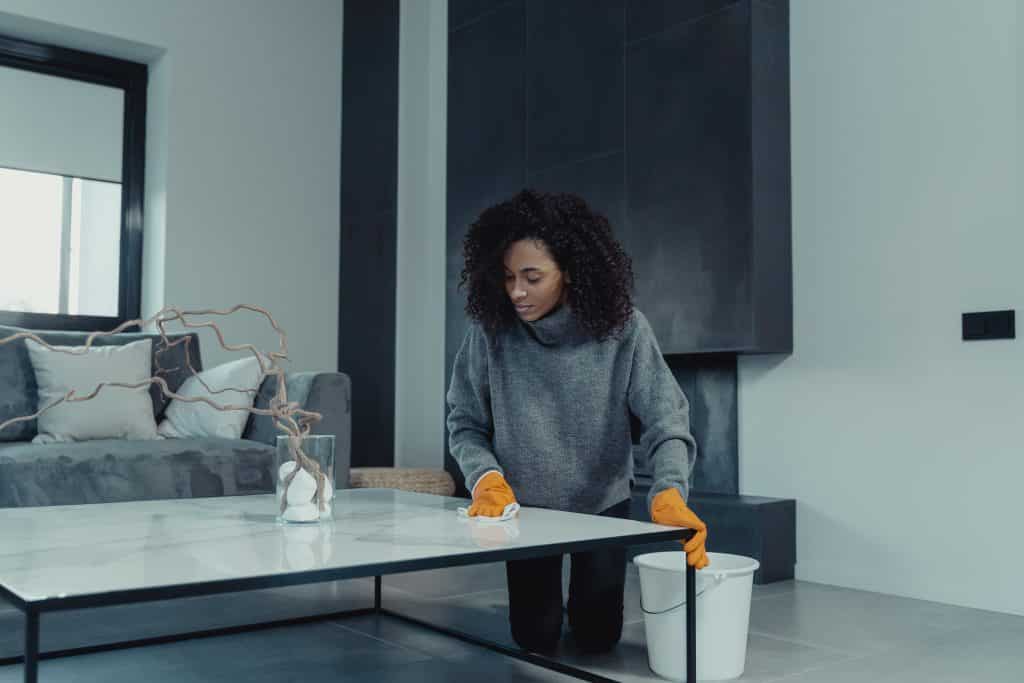 Survive quarantine at home by making your home a place you can quarantine comfortably in! Quarantine is the perfect time to do some spring cleaning. Clear out your clothing cabinet, check the items in your pantry for the expire date, repot your plants so they will be very happy with you, give your windows a big wash or put your curtains in the laundry. Get your house ready for the next season of the year. Are you reading this article when it's not spring? That's ok. There is always a good reason to clean your house in different spots than the regular round around the house. Personally a clean and tidy house means a clear head!
If your are looking for cleaning tips? Her Adventures moderator Annalisa wrote a post during lockdown with the best tips to give your house a deep clean during isolation. Check it out here.
7) Get crafty
I'm a sucker for crafty stuff. When I see beautiful paper at a shop I will take it home with me. The same counts for the most gorgeous yarn and let's not speak about the meters of fabric that are waiting upstairs to be used. So I dusted off my sewing machine, got the ruller out of my sewing kit and used Pinterest to get inspired for my next sewing project. I used to make only items for myself, but at some point I owned so much that Marie Kondo would get crazy when she would visit my house. So I decided to make items as a gift for others.
These times are great to finish projects that have been laying around for years already. Nothing waiting for you to get done and looking for something to survive quarantine? Check out this article on the Her Adventures website – 10 DIY projects to enjoy while stuck at home.
8) Work on your green thumb
Last year during the first lockdown I started my own vegetable garden with herbs, tomatoes, peppers and cucumbers to survive quarantine. It was so much fun and joy to plant, see them grow and harvest when the fruits were ripe. I know that many people don't have the room I have, but it doesn't mean you can't grow your own edible plants! On the website you can find this great article about 10 indoor plants that grow food. I just started to grow my own mushrooms and in the green house of my sister the tomato and pepper seeds are slowly turning into small plants. A year ago I couldn't imagine I would find so much joy in growing green fingers. This year I already got super excited when snow was covering the soil and secretly I'm already planning what I want to plant and grow next year. So maybe this part of the article needs a warning … watch out for addiction!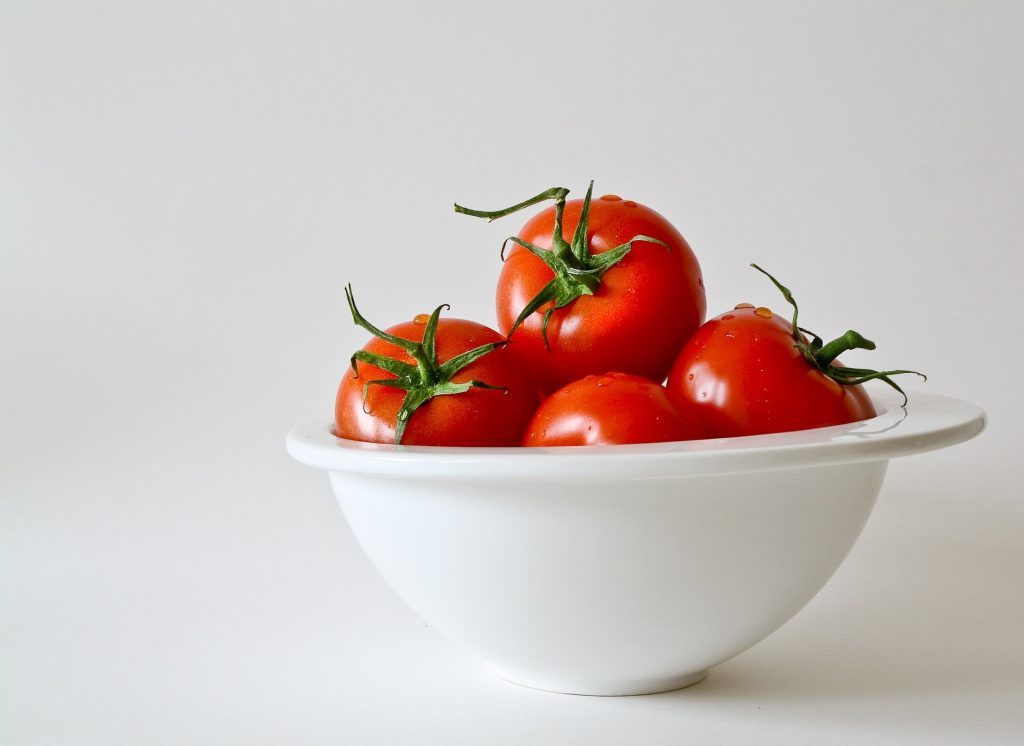 9) Plan your next adventure
Life may not look the same as before Covid, but it looks like this storm is settling slowly. In many countries vaccinating is going very well and others even have received the whole clear for travel again. Although there emerge new variants of the virus in the world and many countries still have lockdowns in place, it's never to early to dream about your next adventure to survive quarantine. No matter if it's close by of far away. Many members in the HERA Facebook community already asked their travel questions or shared photo's of their latest adventures. Looking for inspiration? The HERA website if full with amazing articles to feed your wanderlust and help you to survive quarantine. Do you like to browse more on the internet? Check out the HERA Pinterest and all the other travel pins you can find there. For sure you will find so much inspiration for the next decades of save travel. When you are reading this and you live in a place where life is not slowly getting back to normal and traveling isn't possible in the nearby future. It's never to early to dream, especially to survive quarantine!
10) Take care of yourself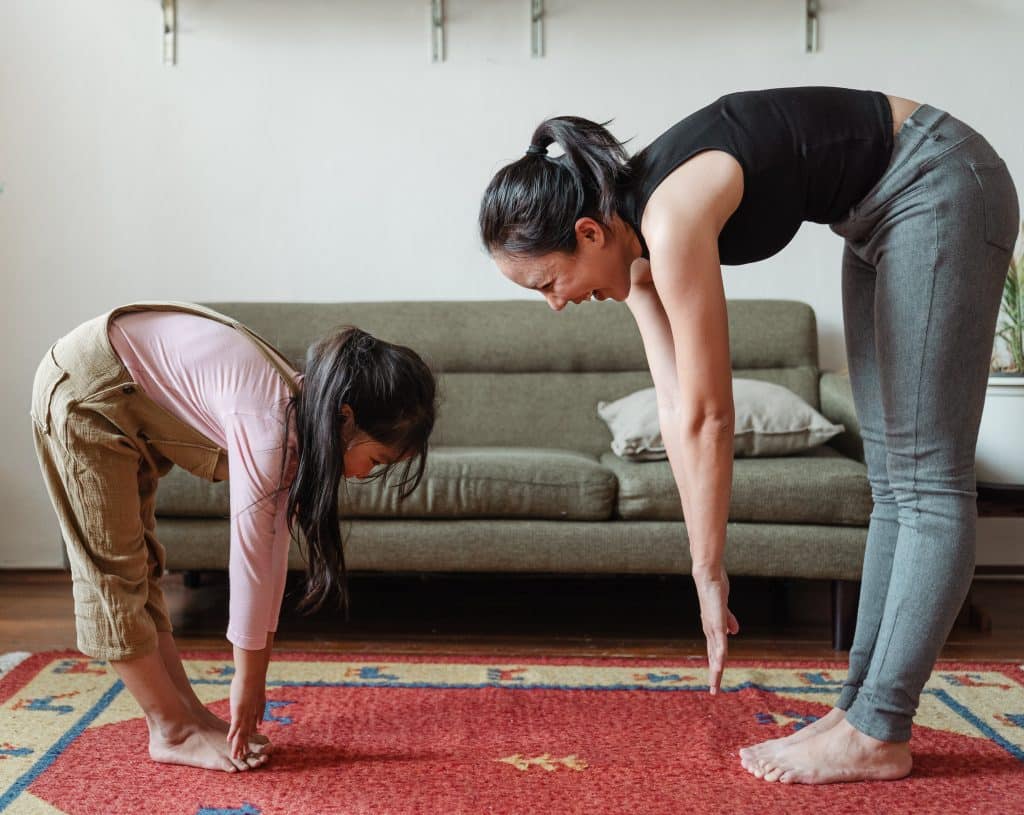 This may be the most important of all during isolation, to survive quarantine, take care of yourself! Take that online exercise class, bing watch your favourite show, make sure you get fresh are by opening the windows, journal when you have the need to share through paper, spend some extra mixtures under the shower … Most important of all is be nice to yourself. This is life, don't be too hard and make sure that you find fun and joyful things to do while you can't lave the house. This will really help you survive quarantine.
I know like any other that quarantine sucks, and social distancing is no fun, even worse when you are home alone. Hopefully this article and all the staycation articles on the Her Adventures website will give you inspiration to make sure you mind stays sane during these weird time and that you survive quarantine at home. Good luck, you can do it! And remember, there is a whole HERA community waiting for you to help you survive quarantine!
Martine is from the Netherlands. Six months of the year she travels with her husband who works on a cruise ship. When she isn't exploring new places she loves to read, write postcards, and crochet. You can follow her on Instagram as @martinemuis, on her blog, or watch her video's on youtube.