Are you wondering how to celebrate while apart? Most people try to get together with family or friends to celebrate holidays or special occasions. Although, with the current restrictions and lockdowns, even celebrating a birthday can be huge undertaking. There are so many rules and regulations to keep in mind when organising a get-together nowadays. It can result in more stress than cooking all day or being hostess to any celebration. So we have put together a list for you with ideas on how to celebrate together when it's not possible due to distance, work commitments or pandemic restrictions.
This post contains affiliate links. This means we make a small commission at no cost to you if you click through and make a purchase.
Watch a Movie together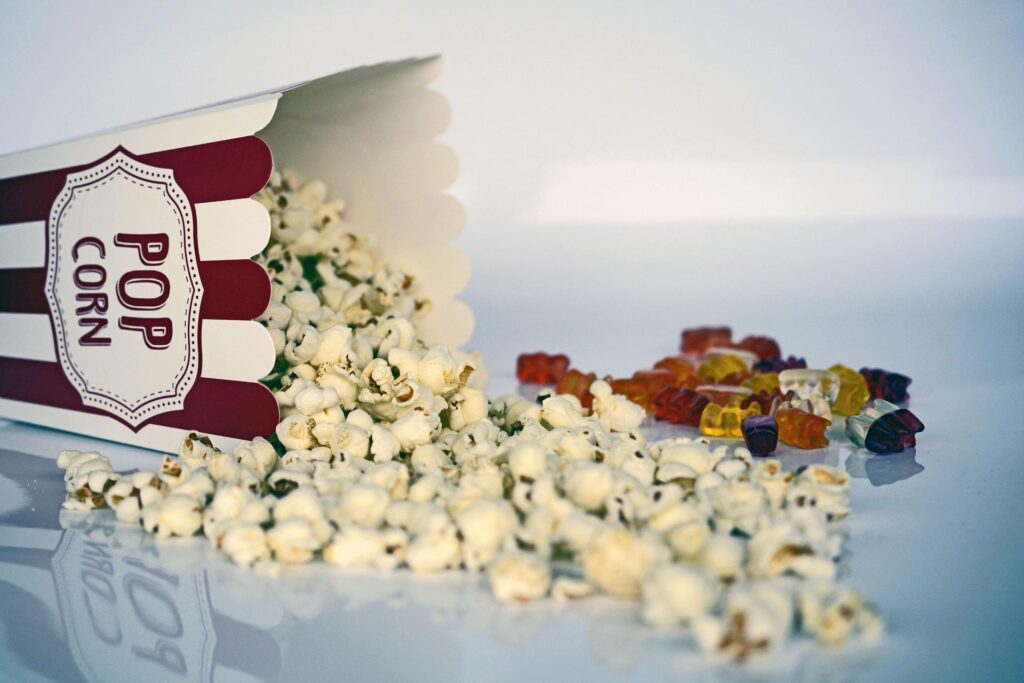 Send Gifts by Mail
Those of you spending quite some time apart from their loved ones know the art of gift giving by mail. With the arrival of online shops it's much easier to send gifts all over the world, from gift cards to flowers, books or bigger items. Do you want to stay away from the international online shops? Many small local companies offer online shopping, including curbside pickup and/or shipping. Etsy is a great option to support small businesses as well. Do you need some inspiration? Check out the Her Adventures Shop.
Do you want to take the gift giving to another level and celebrate while apart? Set up an Zoom party to unwrap the gifts together. A fun idea for birthdays, holidays or just because you want to show your love to one another, and celebrate while apart. You could also do a Secret Santa gift exchange. Christine is doing Secret Santa with her cousins, and with the use Elfster nobody has to know who has who!
Organise a (Ugly Sweater) Online Party to celebrate while apart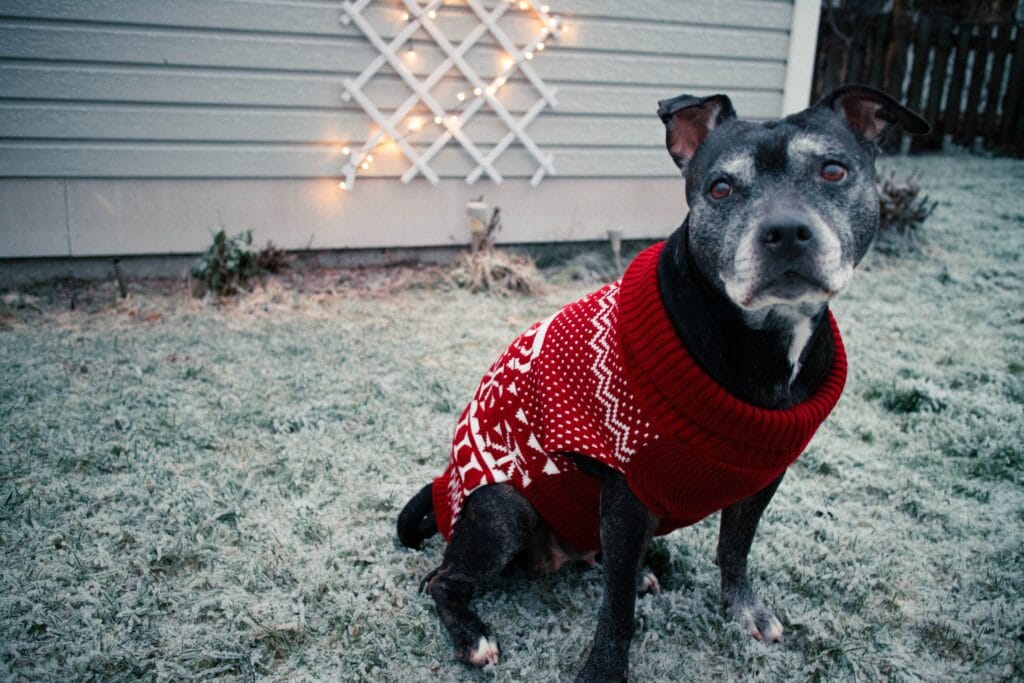 Due to the current pandemic, and in normal circumstances sometimes due to distance, celebrating parties together isn't something that we can always do. But this doesn't mean we can't throw great parties with good music, drinks and snacks! With the help of apps like Zoom, WhatsApp or Skype you can throw the best virtual parties with all your favorite guests. Come up with a theme, BYO (bring your own) snacks and drinks, make a playlist and enjoy your virtual party!
Share Holiday Stories
For many families celebrating the holidays includes sharing stories. This can be traditional holidays stories, or those about the family history. Again, if gathering together in a warm living room with hot cocoa, or a cold drink in more tropical region isn't an option, going virtual is the answer. That way you can still celebrate while apart. You can choose from the video call programs available, but also can record the stories to share with all friends and family in every time zone around the world. Who says that not being able to celebrate together in person can stop traditions?
Send a Card or a Letter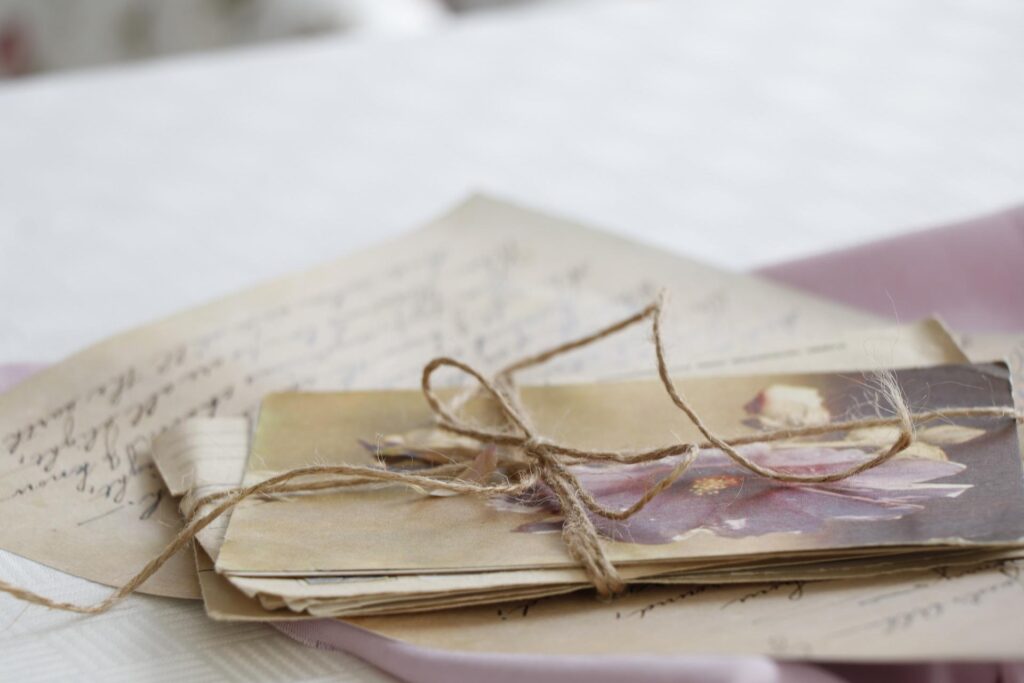 Whether it's for a birthday, a graduation or a national holiday, sending a card or letter is always well received if you have to celebrate while apart. It's something special to get, and we all know the joy of finding something in our mailbox beside bills or junk. If you have the time, you can make the effort of making your own cards or decorate your own letter. If time is not your friend ordering or sending your card through an online service doesn't make it less personal. With options like adding your own photos, and even your own handwriting, you can minimize time and effort involved but still make those special people in your life happy.
Hire a Host for a Paint Party or a Wine Tasting
Recently Team GWT came together for a paint party. We all created our very own tropical beach including the GWT heart and towel, to dry ourselves off after we took a dip in the beautiful ocean. This is a great way to spend some time together while doing a fun activity. Not much of a painter? There are also virtual beer-, wine-, and whiskey tastings available to do with a group. Make sure to plan ahead so everybody can receive their tasting package on time. Don't want to shop to do the activity? There are also virtual sports classes, meditations or yoga sessions available to do with a group. This is a perfect way to blow off some steam or relax for a bit.
Cook and Eat Together
Many holidays and celebrations go hand in hand with cooking and eating. We have mentioned this before, but again, going virtual is the way to do it when you can't be together for any reason. All over the world stores are stocked with international goods, so whipping up the same meals on every corner of the world should be manageable. Maybe you have a traditional meal for your holiday. Get the groceries, plan the date and time to cook and do it together on Zoom or another platform. We can't promise it won't be messy, or that it will be tasty, but fun is guaranteed, and it's a great way to celebrate while apart!
Does this take too much time or too much effort? It's okay to downsize virtual events if you are fresh out of energy, which is something a lot of people struggle with this year. A couple of our team members enjoy virtual coffee, tea, wine and beer dates with each other. It's less stressful than cooking a whole meal, and you can still have a nice chat over drinks with your friends.
Random Acts of Kindness
To give a little attention to the Christmas spirit, giving back is important to people all over the world. Especially in hard times like 2020 it's a great time to do a random act of kindness for people you know, or for strangers. There are many ways to give, just a little card can make a huge difference or providing a turkey to a family to make sure that they will have a wonderful holiday, too. Are you looking for random act of kindness idea's? Check out this article on the Girls Who Travel website with our tips on giving back.
Ornament Swap
During a team chat Julie told us about a tradition in her neighbourhood. Each year they put up a Christmas tree. People will add an ornament, and in exchange take one that was already there. A fun way to celebrate not just with friends and family, but also with your neighbours. Share ornaments that you have found all over the world in the previous years, those you don't use anymore or DIY your very own ornaments to share.
Play Games Together
Recently board games are gaining more popularity. There are great ways to celebrate while apart with those. You can find lots of different games at book or toy stores. Stores entirely dedicated to games are popping out of the ground like mushrooms. Since it is safest to stay home right now, it is decidedly harder to get together to play games. But again, there are many virtual options available to still fun game nights with friends and family.
Jackbox Games, Scribblio and HouseParty are some of the platforms for virtual games with the most competitive people around you. Among US is a game that gained a lot of popularity recently. If you like old fashioned games like hangman you can play by using Zoom's whiteboard feature. So there is no more reason not to plan the next game night!
Do you have any other ideas? Please drop them below in the comments to share them with the GWT community.
Martine is from the Netherlands. Six months of the year she travels with her husband who works on a cruise ship. When she isn't exploring new places she loves to read, write postcards, and crochet. You can follow her on Instagram as @martinemuis, on her blog, or watch her video's on youtube.