If you clicked on this post, then there's a good chance you're quickly running out of travel-themed streaming shows. (I mean, you can only stream Tiger King so many times!). I've been finding myself wanting to watch more travel-themed streaming shows lately, as I've been getting SO stir crazy sitting on my couch! Here are 10 streaming shows to explore the world with!
This post contains affiliate links. This means we make a small commission at no cost to you if you click through and make a purchase. 
Travel-Themed Streaming Shows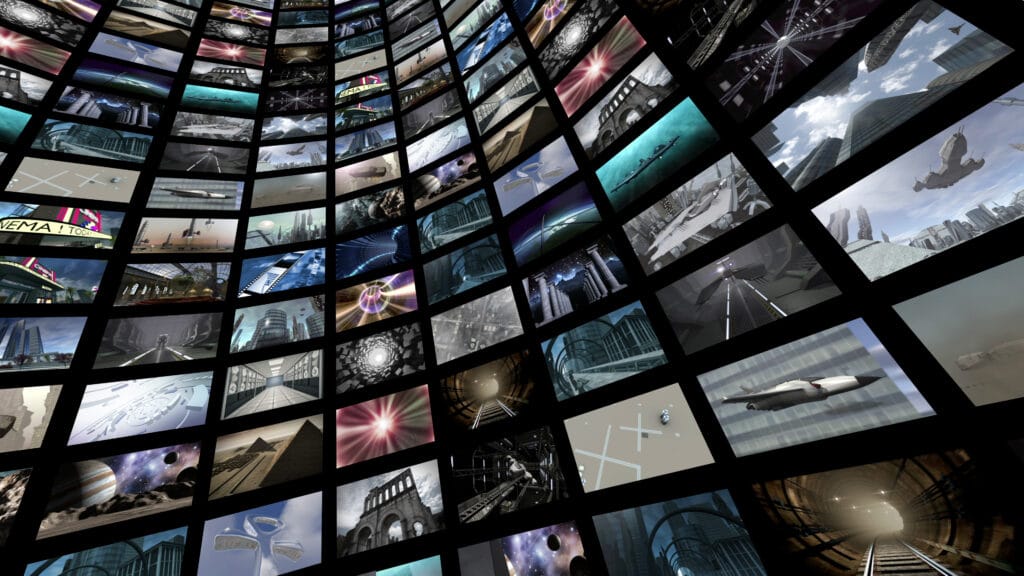 Anthony Bourdain: Parts Unknown
Anthony Bourdain was one of the best television hosts of all time. No matter where he went, he made you want to visit and truly made you familiar with the culture of that place. The man had a GIFT! While Anthony Bourdain had several shows, Parts Unknown is my favorite! Who doesn't want to watch a show that makes you drool over foods interwoven with the culture of the cities and regions they are in?! Each episode is a love letter to the destination it's set in, just check out the above clip of him chowing down on a Southern USA treasure: Waffle House.
Where to watch: Rent or Buy on Amazon, or purchase episodes on Youtube.
The Amazing Race
The Amazing Race has been on the air for 31 seasons, so they are obviously doing something right! The whole premise is aimed at adventurous spirits. After making it through auditions, teams go head-to-head on a race around the world.
Teams (either together or one of the individuals) try to arrive first at "Pit Stops" at the end of each leg of the race to win prizes. The team that arrives last is eliminated OR is at a big disadvantage for the next leg of the race. Teams travel in and between various countries in just about every mode of transportation you can imagine. Clues provided in each leg lead teams to the next destination or direct them to perform a certain task – which is usually themed for the country they are in. Teams are progressively eliminated until 3 remain – when the team that finishes first in that final leg is awarded a grand prize. It's SO fun to watch and might even inspire you for future adventures.
Where to watch: Seasons 1-29 are free with Amazon Prime, Rent or Buy Seasons 30-31. Stream seasons 1-29 on Hulu. Watch Season 31 on CBS All Access.
Our Planet
Our Planet is (and I don't say this lightly) a literal masterpiece. Seriously, if watching just a few minutes of this show doesn't fill you with love for this little Earth we inhabit (and encourage you to become more eco-conscious with your purchases), I don't know what will. Our Planet is the latest of the streaming shows by the geniuses behind Planet Earth. It's filmed in super, super high definition and lets you view animals typically left out of other nature shows, like my favorite animal: the narwhal!
Where to watch: Netflix.
Dark Tourist
New Zealand filmmaker David Farrier (the brain behind Tickled) heads to some of the world's "dark tourism" hot spots in Dark Tourist. What is dark tourism? It basically means traveling to sites associated with death, disease, disaster, and destruction, and it's more popular than you'd think. The limited Netflix series can be distressing at times (viewers be warned). It's incredibly interesting and illustrates how far some in the tourist industry will go to make a profit.
Where to watch: Netflix.
Gaycation
Gaycation is hosted by Elliot Page and his best friend, Ian Daniel, and follows their journeys to various destinations around the world. From Japan to Brazil, Jamaica, and America, Elliot and Ian discover the multiplicity of LGBTQIA+ experiences, meeting amazing people, and hearing their deeply moving stories of struggle and triumph. It's full of light, love, and heart-warming moments. Have your tissues ready and be prepared to be inspired.
Where to watch: Hulu.
Ugly Delicious
Ugly Delicious is not your typical food show. Celebrity chef David Chang travels the world learning about (and eating) popular foods that are integral to their cultures (think pizza, curry, soul food, and more). Often, he meets up with some of his famous friends to try new eats and sweets. The show WILL make you hungry! You'll definitely hold a new appreciation for the time, effort, and love that are put into these delectable dishes.
Where to watch: Netflix.
Carmen Sandiego
Are you ready for some nostalgia in your travel-themed streaming shows? The OG of cartoon travel shows is BACK! Follow Carmen Sandiego as she travels the world taking down V.I.L.E. (an evil spy groups) dastardly plans. She's basically a modern Robin Hood, only instead of a feathered cap, she wears a sick red coat. Jet off to France, Morocco, Indonesia, and more (and that's just in the first 3 episodes). Plus, Carmen Sandiego is voiced by the iconic Gina Rodriguez – aren't you happy she joined the streaming shows game!? – so you're sure to be entertained!
Where to watch: Netflix.
Jack Whitehall: Travels with my Father
Jack Whitehall: Travels with my Father began as a comedian taking a "gap year" and dragging his father along and evolved into a hilarious and heartwarming series that takes the duo around the world. Watch Jack and Michael (the titular Father) argue over hostels vs. five star hotels, attend Magic Mike strip shows, and have their tarot cards read by a renowned white witch. You'll be itching to book a trip with your parents by the end of the first episode.
Where to watch: Netflix.
Queer Eye
If you haven't binged it already, drop whatever you're doing and watch Queer Eye right this second. If you have watched, you know that this show is a GEM! Why am I including it with a list of travel shows? Because while Antoni, Karamo, Jonathan, Tan, and Bobby are making heroes lives better, they're traveling around Atlanta, Kansas City, and even Japan! Know all those cool spots they take heroes to? Yeah, those are hot spots and hidden gems in the cities they are based. Use their expertise to plan your next trip.
Where to watch: Netflix.
Samantha Brown's Places to Love
Y'all. People are absolutely sleeping on public television, and the creme de la creme of public television shows is Samantha Brown's Places to Love. Samantha is absolutely amazing at guiding viewers around trendy and traditional travel destinations from the comfort of their own homes. Not only is Samantha one of the only female travel show hosts, she's inviting, daring, and oh so inclusive. You'll find yourself pulled in to her world after a few minutes of your first episode.
Where to watch: free on PBS.
I'm sure you can't wait to get to watching! Which one of these travel-themed streaming shows do you plan to tackle first?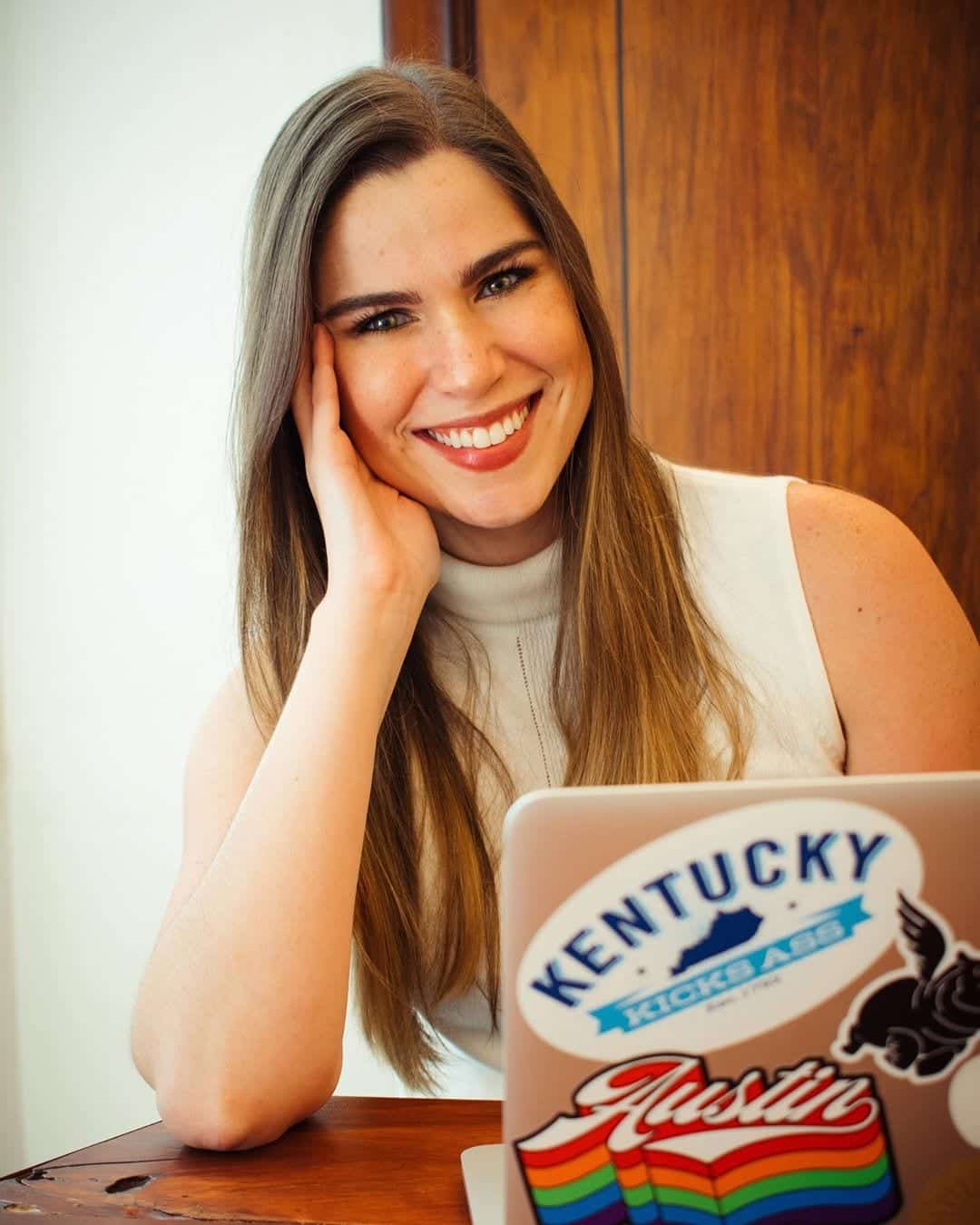 About KB: Originally from Kentucky, KB Gamblin is a freelance writer and the blogger behind Her Life in Ruins. KB is a trained archaeologist, lover of history, and passionate traveler. When she's not at work or on the road, you can find her hanging out with her dog, Indiana Jones.